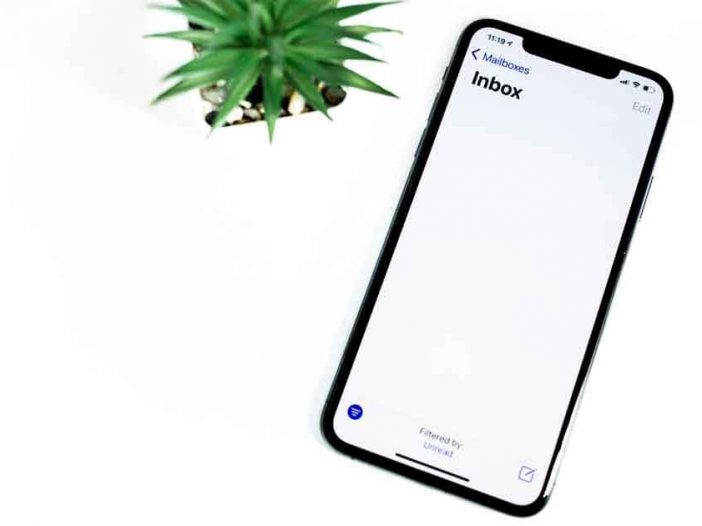 It is not uncommon for people to change their address but when they do, they forward their stuff to a new one. Sometimes, sites move to another location and then all of the content needs to be forwarded to a new address. This is where 301 redirects come into play. Redirects are often necessary and I've got just the tool for you to use.
With WordPress plugins, you can save yourself a lot of time and effort, and still do a good job. These plugins can and will do most of the work for you, once you set them up of course.
Why do you need to forward (redirect) content or the whole site? If you don't, the site will lose traffic and your content won't be visible to your visitors. It is very important to redirect old URLs to new (working) ones. This way, you keep the (old) search engine value and all your content will be visible to your visitors.
If you use redirect chains or have lots of tangled 301 redirects, your SEO will suffer immensely. A redirect chain consists of multiple redirects from the source URL and the destination URL.
As a result, users and search engines wait longer for it to load (redirect) the final URL, which negatively affects user-experience as it slows down the site's performance.
Longer than usual load times also negatively affect SEO and that is why it is best to use single-step redirects. Simply avoid stacking up multiple or duplicate 301 redirects and you won't have to worry about redirect chains.
No need to panic, as with a good plugin, such as – 301 Redirects – Easy Redirect Manager, this will be a piece of cake.
301 Redirects and Their Use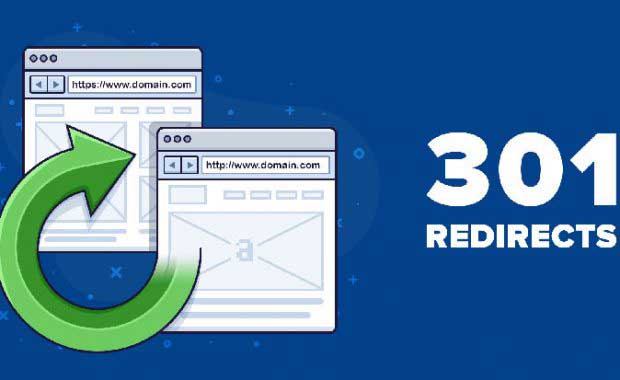 301 redirects are very useful for managing content such as articles, websites, external links and more. When the original URL isn't working properly, redirect transfers the visitor's request to a working URL. A successful redirect assures the best user experience and performance.
Think of them as tools that help you manage your site's content when it comes to forwarding (redirecting). You can manage articles, sites, backlinks, etc. If the original URL is down, a redirect sends the request to a working URL.
The plugin makes sure your content is available at all times, which ensures stability. Once you've set up a redirect, make sure to also update your backlinks so that everything works properly.
Do yourself a favor and let 301 Redirects – Easy Redirect Manager create and manage your redirects.
When to Use 301 Redirects?
If you are changing the domain name
If you want to replace an old site with a new one
If you need to change your existing content
If you want to merge old content with new one or refresh existing content
If you have expired or no longer available content and you want to redirect visitors
301 Redirects – Easy Redirect Manager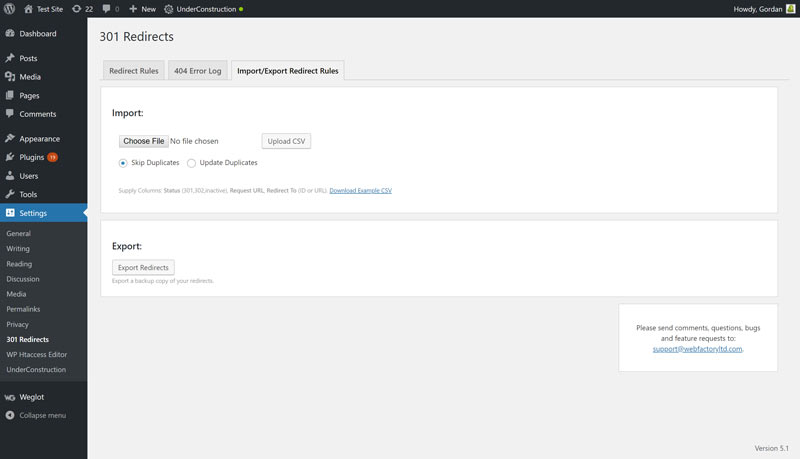 This WordPress plugin is very popular amongst web developers due to its simplicity and user-friendly interface. It is also free to use and comes highly rated. Its main purpose is to help you manage all your redirects with as little effort (on your side) as possible.
The secondary purpose is to improve your WordPress site's overall user experience, performance, and also SEO.
As I've previously mentioned, it is easy to use and the best thing is that you don't need any coding knowledge at all. The plugin easily redirects your content with just a few mouse clicks.
This plugin is used for safely redirecting backlinks after reposting content, or if some content expires and you want to transfer (redirect) your visitors to a new (working) URL. Redirect your visitors to pages, posts, archives, and even other sites if needed.
The plugin is powerful enough to redirect your whole site if it ever comes to that. Leaving broken links and empty pages affect how search engines and their algorithms see your site and negatively affect SEO & SER.
With Easy Redirect Manager, you can avoid all those problems and make sure your visitors don't get 404 errors and actually see your posted content.
Safely relocate any web content without losing SEO, organic traffic, and permalinks. The plugin ensures your content's safety and availability to your visitors.
Also, it is useful for refreshing older posts or for merging old content with new ideas, thus creating new content. Easy Redirect Manager is safe to use, keeps your content intact, and helps increase the site's organic traffic over time.
It supports super-fast redirections, which are designed to deliver the highest possible performance, and WordPress Version 4.0 or higher.
How to Use 301 Redirects – Easy Redirect Manager?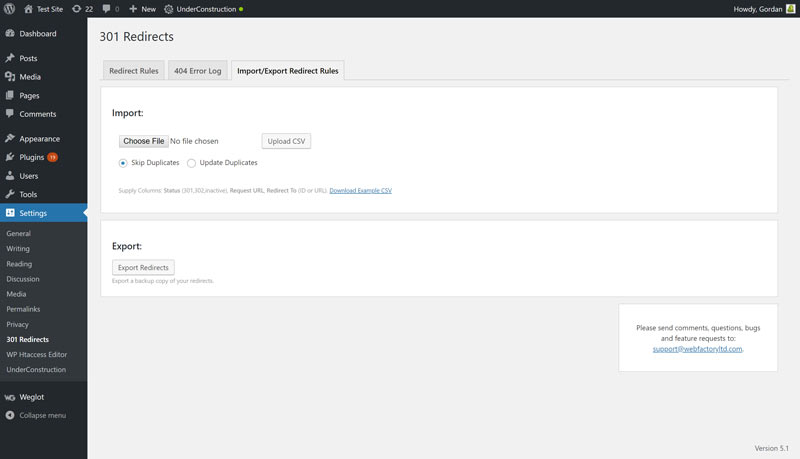 Thanks to its user-friendly interface, the plugin is easy to use and requires little to no effort.
301 Redirects GUI can be found in WP-Admin Dashboard – Settings – 301 Redirects.
Upload the eps-301-redirects folder to the WordPress plugins directory, and then activate it from the Plugins menu. Once the plugin has been activated, you can then add redirects in the Settings of the 301 Redirect menu.
The final step is to set up the requested URL and put in the destination URL. You can set the destination URL for the selected redirect, or simply choose from the menu.
There are additional features that allow you to export redirect lists and track the number of redirects and redirected users. Importing and exporting features support and require CSV files.
Conclusion
If you are serious about running a site, it is very important to forward your content so your visitors can actually see it. By using 301 Redirects you forward your visitors to a new location, which contains the content they requested to see.
You can easily forward (redirect) content such as pages, links, and even sites with the help of WordPress plugins. Use plugins to create and manage redirects, which will improve user experience and organic traffic. Cut yourself some slack, and let the plugins do your work for you. And don't forget to have WP Reset always running, you know, just in case.