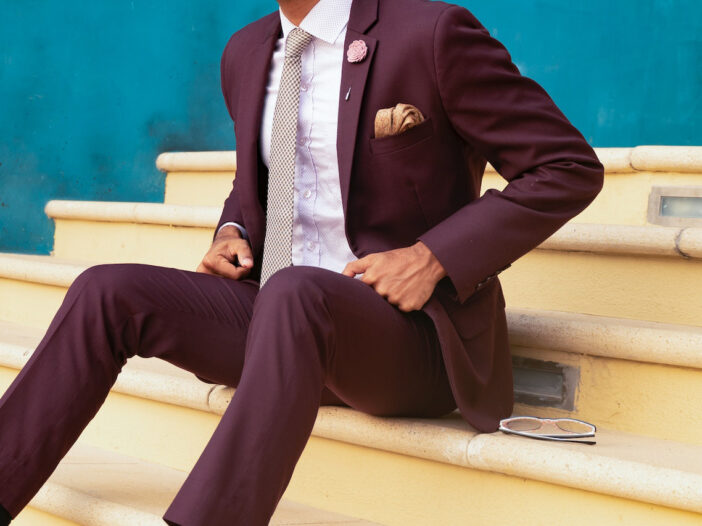 Easy Fashion Tips For Guys
In today's image-conscious world, dressing well is essential to making a good first impression. A well-dressed person can stand out, show confidence, and express an attractive air of professionalism.
Being fashionable can be a struggle at times, especially for guys who don't normally care much for fashion. In today's post, we'll go over seven simple and practical tips for dressing sharp and stylish without breaking the bank.
Invest in good quality basics
Carefully picked fundamentals are essential to any good looking outfit. For example, you can't go wrong with a well-fitting white shirt, black shoes, and a blue jacket. You can wear these necessities in a variety of ways, so it's worth investing in high-quality pieces.
According to some recent findings, apparel sales reached hundreds of billions of dollars, with a significant chunk going toward basics and essentials. This fact tells you everything you need to know about the importance of investing in high-quality basics.
Always pay attention to fit
How your clothing fits you is essential when it comes to looking your best. Clothes that are excessively tight or too loose can detract from your overall image, yet properly fitting clothes can make you look professional and put together.
When trying on clothes, move around and inspect the fabric for any pulling or bunching. If you're not sure if something fits properly, change it or try on a different size. It's also important to consider how different clothing styles fit together.
A suit jacket, for example, should fit securely on the shoulders and be somewhat tapered in the waist, whereas dress shirts should allow for movement in the arms and chest.
Choose textures that work with your style
Adding texture to an outfit can transform it from bland and ordinary to fashionable stylish. Consider for example a corduroy blazer, tweed jacket, or henley shirt. These pieces not only offer visual appeal to an outfit, but they also have a unique feel to the touch, making them great for creating a layered aesthetic.
Another great example are Terry Cloth shirts for men, because these high-quality pieces are not only comfy and durable, but they also often sport interesting textures and patterns that grab attention and make you stand out from the crowd.
Experiment with color
Color is an aspect of fashion that has a major impact on your overall look. While neutrals like black, white, and grey never go out of fashion, don't hesitate to try new colors. Adding a splash of color to an outfit will make you look more interesting and unique.
According to a Pantone Color Institute survey, the colors of the year for 2022 were Ultimate Gray and Illuminating Yellow, which symbolize fortitude and hope in the face of tragedy. This clearly demonstrates the impact colors have on our thoughts and emotions.
Take care of your clothes properly
It is just as important to maintain your clothes as it is to pick the right pieces. Proper care and maintenance can keep your clothes looking good for years. This includes regular washing and ironing, storing them in a cool, dry area, and avoiding harsh chemicals and hard treatment.
Taking care of your clothes can also help them last longer, which is beneficial to both good for your wallet and is environmentally friendly.
Accessorize thoughtfully
The finishing touch that can make or ruin an outfit are the accessories. Well-chosen accessories can make a simple outfit look much more sophisticated. A leather briefcase, a wool scarf, or a basic watch, for example, can all add a touch of refinement to an outfit.
However, keep it simple and avoid over-accessorizing, which can look cluttered and detract from the overall aesthetic.
Know when to spend and when to save
Last but not least, it's important to keep an eye out on your expenses. While it's almost always worthwhile to invest in high-quality pieces, it may sometimes be necessary to go for less expensive alternatives.
For example, it's probably not worth it to spend a lot of money on a trendy item that you'll only wear for a season. You can develop a trendy wardrobe without breaking your budget if you learn when to spend and when to save.
Wrapping up
Appearing smart and stylish does not have to be complicated or costly. Guys may get a polished, sophisticated appearance that is both attractive and functional by investing in good-quality staples, playing with textures, and accessorizing intelligently.
Guys may feel confident and ready to take on the world by following these simple tips, regardless of the circumstance.