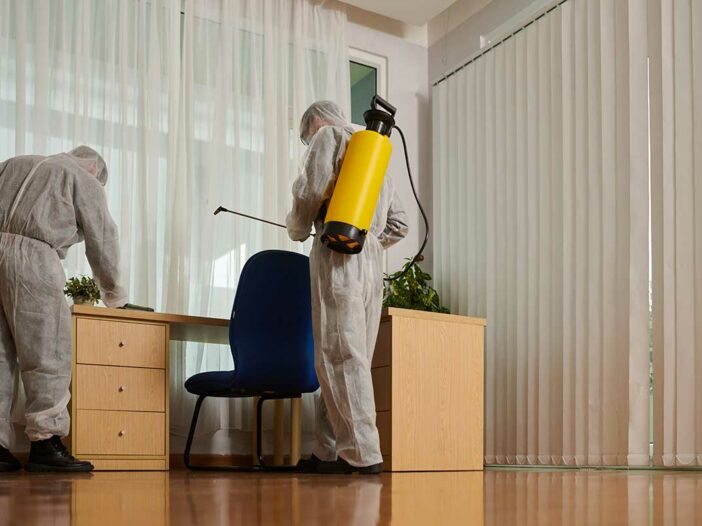 Dealing with a pest infestation in your home can be extremely frustrating. Getting rid of unwelcome pests requires specialized expertise and products that the average homeowner doesn't have. That's why hiring a professional pest control service is so vital.
However, not all pest control companies are created equal. You want to take care in choosing a service that will get the job done safely, and effectively, and offer ongoing protection for your home.
Verify Licensing
Before hiring any pest control company, ensure they have the proper licensing and insurance to operate legally and safely in your state and area. Technicians should have training and certification showing their competence in pest management.
A licensed, insured company demonstrates credibility, knowledge, and concern for customer and employee protection.
Look for Excellent Customer Service
You want a company that makes customer satisfaction a top priority and is easy to communicate with. Look for companies that get back to you promptly when you inquire about their services or have a question. Slow response times could indicate they may also be slow to address any issues that arise.
From your first contact with the company, note how knowledgeable and polite the representatives are. Since you'll need a pest control technician to access your home, look for companies that are willing to work around your schedule. This shows they value your time and convenience. All details about the pest control plan, from the inspection and treatment to follow-ups and pricing, should be communicated to you so there are no surprises.
Knowing the residential pest control company provides attentive customer service gives you confidence they will treat your home with care and resolve any issues efficiently. ABC Home and Commercial knows how important customer service is and they will always put you first.
Ask About Their Inspection Process
A thorough inspection by a trained pest management professional should be the first step in any pest control service. This allows them to accurately identify which pests are invading and determine where they're accessing and harboring in your home.
Ask about their inspection process – which areas they'll check, tools they'll use like monitors or cameras, how long it will take, and if you'll receive a report afterwards.
A more extensive inspection, rather than a quick once-over, can uncover hidden infestation sources like termites. This prevents wasting time and money treating just surface-level issues. Choose a company that tailors their inspections to be comprehensive for your unique home and situation. This gives their pest management plan the best chance for success.
Read Reviews and Ask for References
One of the best ways to gauge a pest control company's service is to read reviews from past customers and ask for references you can contact. Look online for ratings and reviews of companies you're considering on sites like Google or Yelp. This feedback comes from people who experienced their services first-hand.
Also, request 2-3 references from recent customers you can call or email. Ask them for details like if technicians were courteous if treatments were effective for their specific pests, and if pricing matched estimates. Positive reviews and references suggest the company consistently satisfies customers. This indicates they're likely to meet your pest control needs as well.
Taking time to hire the right pest control service using these tips will provide you with effective, professional treatment you can rely on. Stop tolerating pests in your home and contact a highly-rated company today to take care of your problem once and for all.