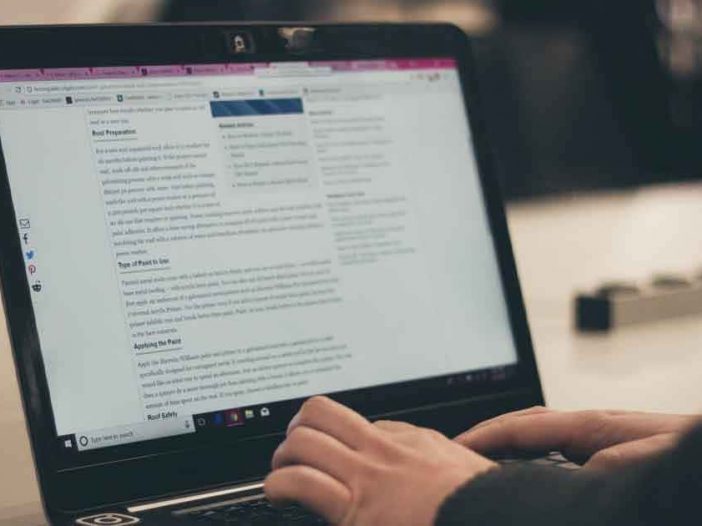 In recent times, you may have seen people talking about 'content authoring', but what exactly does this mean? What are content authority tools? When people first hear the phrase, they think the tools are like word processors.
However, authoring tools are content development tools and far more complex than a word processor (as those who have used one will know!).
If a content authoring tool allows professionals to develop content, you've probably guessed that content authoring is the process of creating this content. The content you produce depends on your aims, but it can include training for business employees, recruitment training, and more.
Why are content authoring tools important? Because they allow businesses and other entities to produce their training materials rather than relying on the materials of others.
With tailored training, your employees can learn while at their desks, stay updated with the information that you wish to impart, and engage with the information.
Often, employees find content from these tools more engaging and interactive than other forms of training. Instead of driving a couple of hours from the office, completing the training, and then either traveling back to the office or going home, employees learn everything at a time that suits them (and the business doesn't lose a whole day of productivity!).
Key Features of a Content Authoring Tool
When looking for content authoring software, you should keep an eye out for a few important features. For example, one for beginners is templates. This way, you have a good starting point rather than staring at a blank screen not knowing where to begin.
There's nothing wrong with using a template the first time you use a content authoring tool. In the future, you'll be more comfortable with the tool and might find it easier to start with a blank canvas.
What's more, beginners should also look for a content authoring tool that comes with a support team. For example, some online learning platforms now provide a consultation service. With this, you receive design advice and help to fix technical problems.
Next, you want as much customization as possible. If you want to engage employees and ensure that they learn from the presentation, look for features like TEIs (Technology-Enhanced Items). For example, this includes interactive questions for those who want to put a quiz at the end of the training to see how much employees have learned.
Of course, there has been a focus on creating training materials for employees, but this isn't the only use of content authoring. You might give presentations to a specific audience or create content to sell online. Either way, you need a reliable content authoring tool with advanced features to achieve everything you desire.
Other features you might want to explore from a content authoring tool include collaboration features, assessments, accessibility features, and support. These days, content authoring tools offer a plethora of support tools including:
Email
Phone
Community forums
Video guides
Webinars and demos
Live chat support
Tutorials
Upgrades and updates
Choosing a Content Authoring Tool
How do you choose between the many fantastic content authoring tools? Firstly, think about your purpose. What do you want to create? Which tool will help you to create this content? What features do you need? From here, you can then consider the additional factors such as support, interactivity, integration opportunities, and other features.
For those without experience in this area, it's now possible to choose from templates and create the content you need without a degree in the topic!