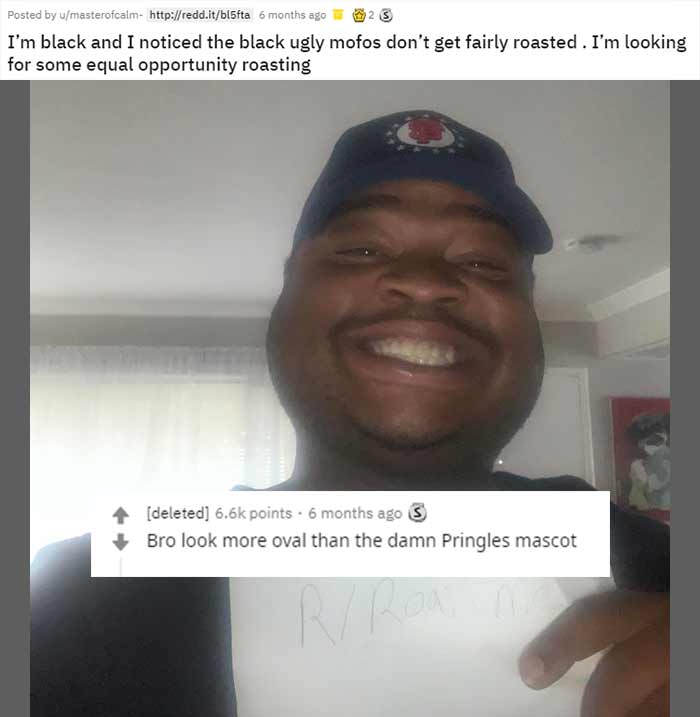 Have you ever checked the infamous Reddit roast me? Well, perhaps you've never heard about it or you have never tried it but it's hilarious. If you try it, you will love it. But before you try it make sure you aren't easily offended. Why?
Because you post your photos or selfie holding a sign that reads r/RoastMe then ask redditors to roast you with nasty comments. It's all in good fun. Just take a photo of yours, post it on the thread and wait to be trolled with hilarious feedback. Some comments will leave you laughing for the rest of your life.
If you are still wondering how it goes, check people who were brave enough to ask redditors to roast them. Some comments can embarrass you though.
Here are some of the feedback other people have received.
1.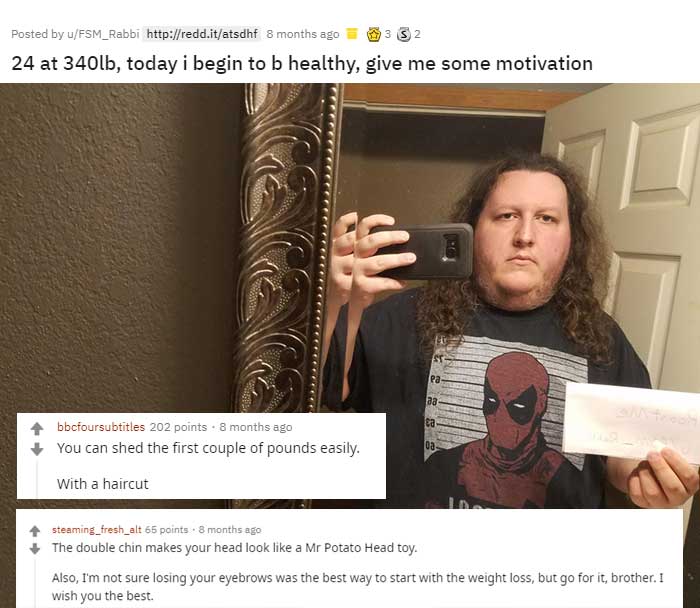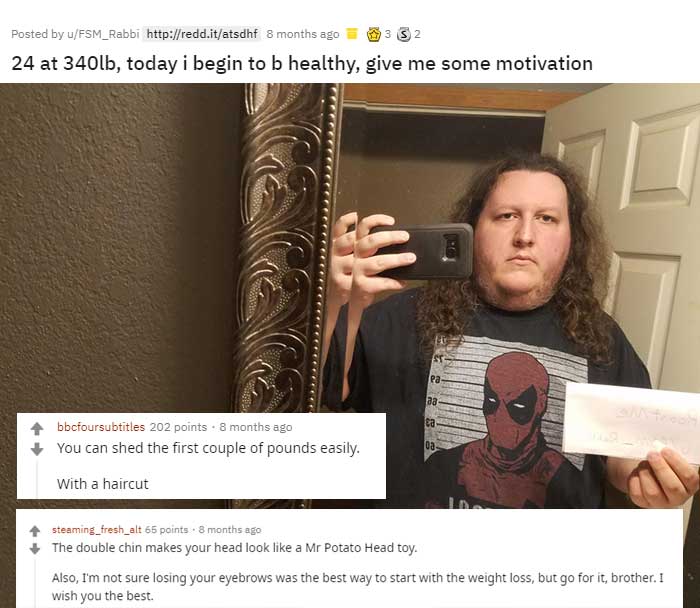 2.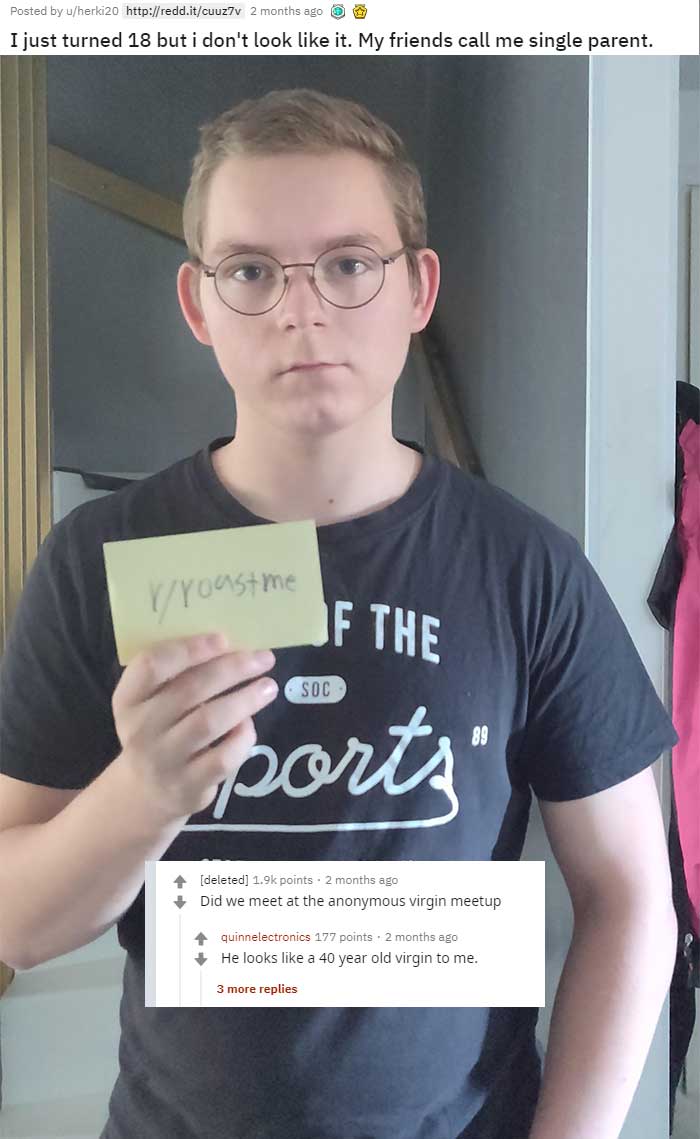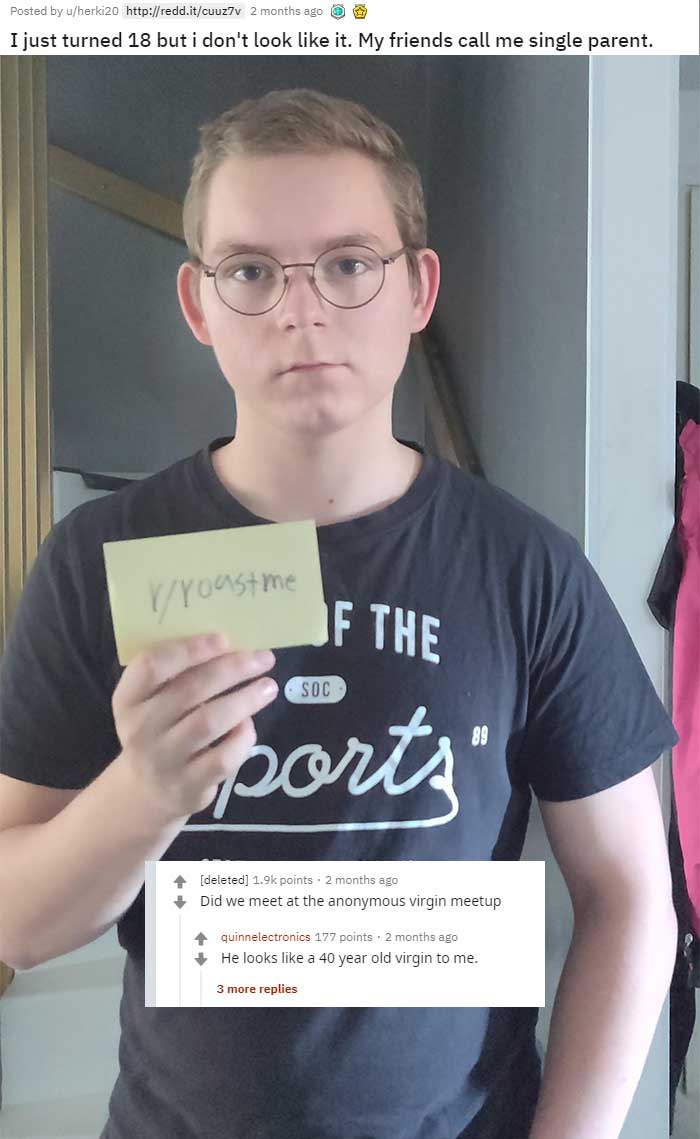 3.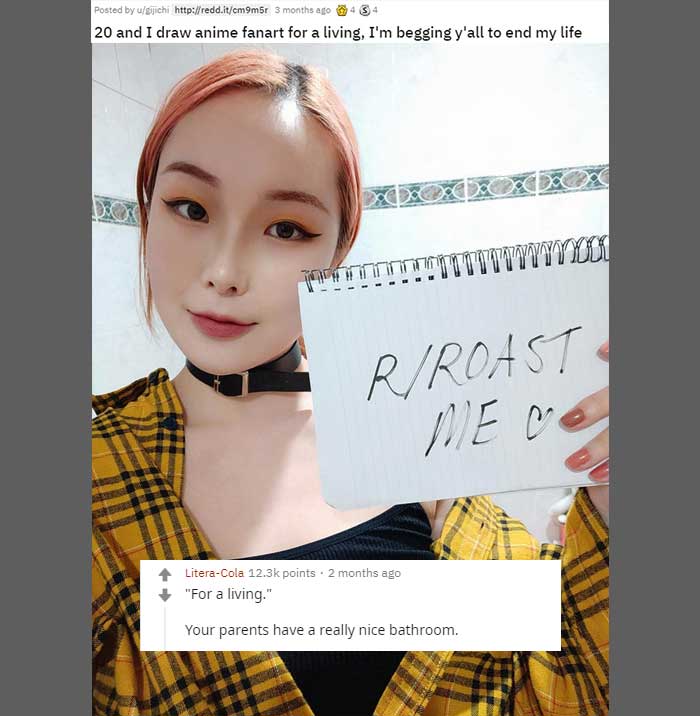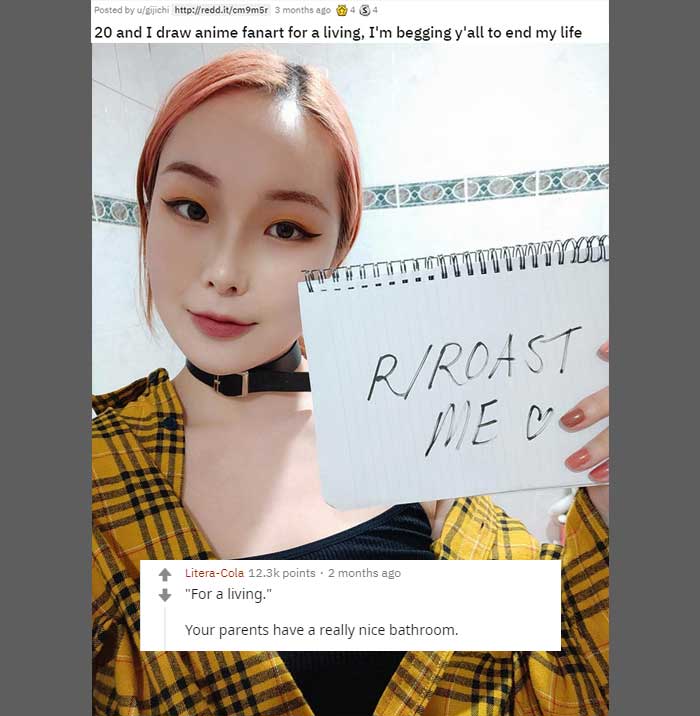 4.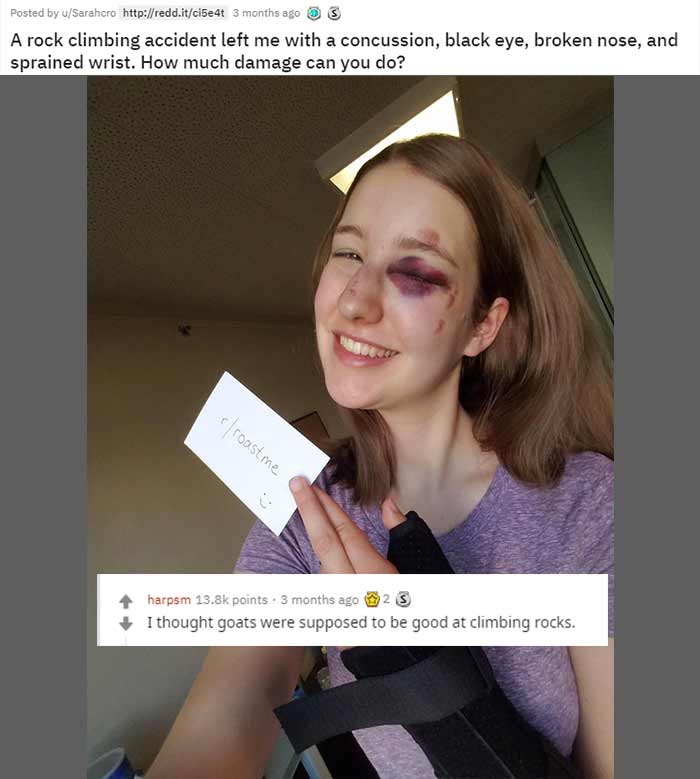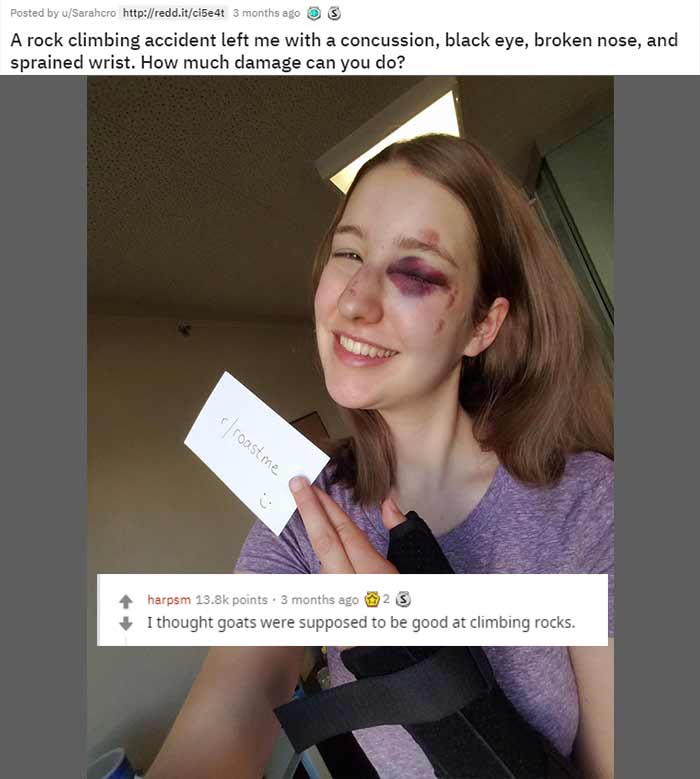 5.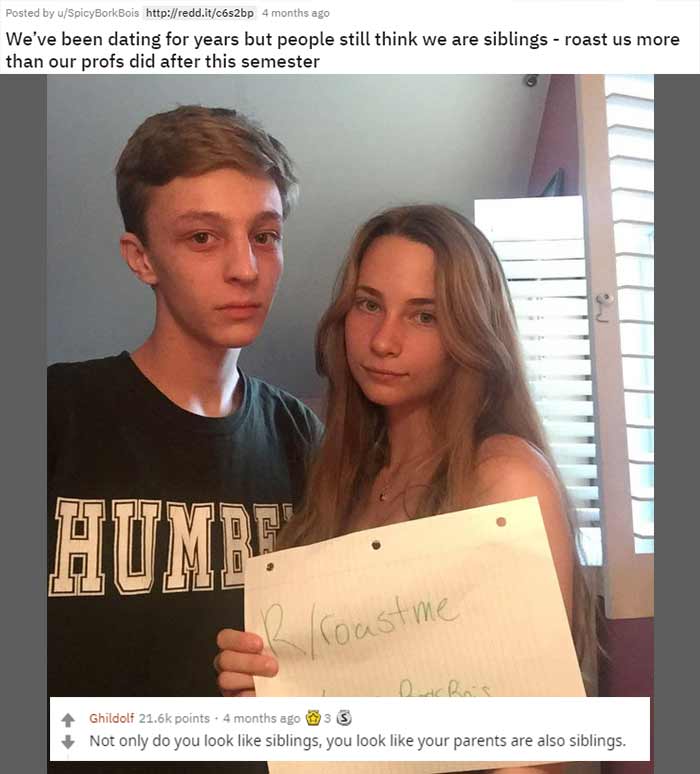 6.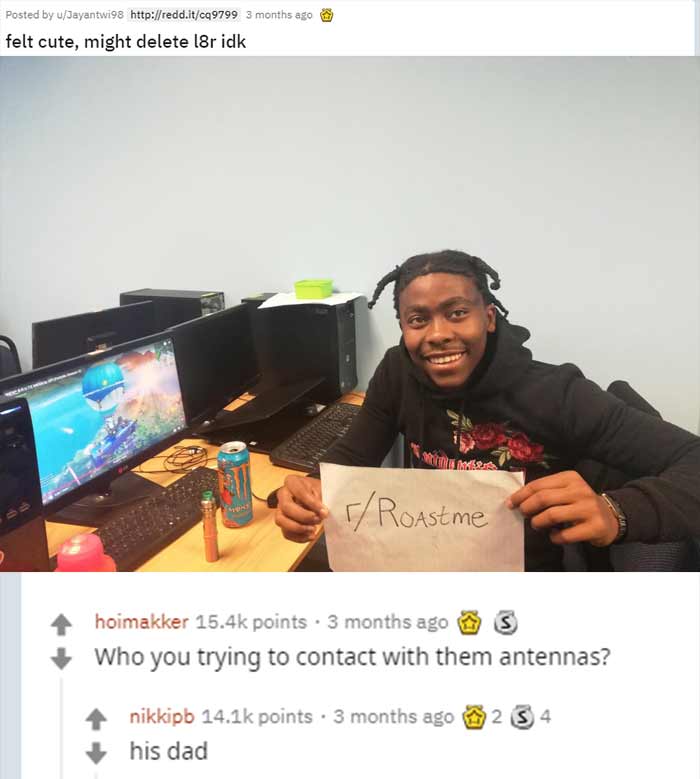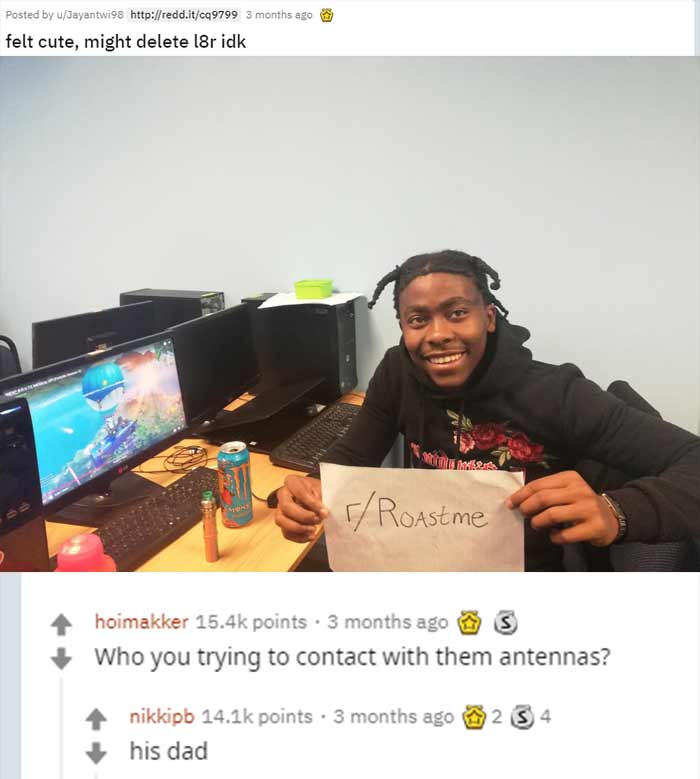 7.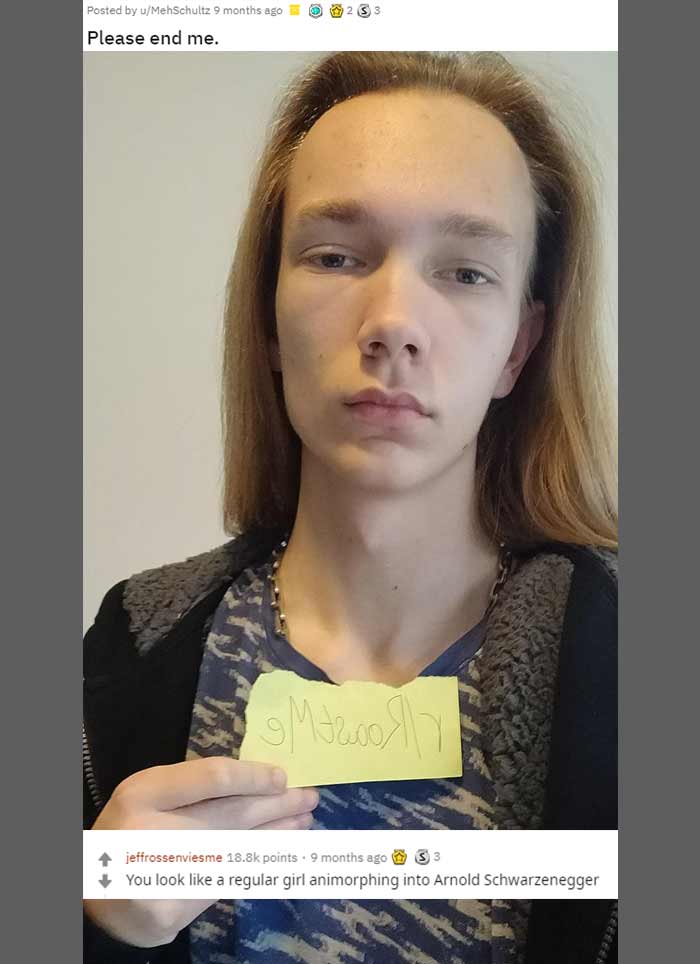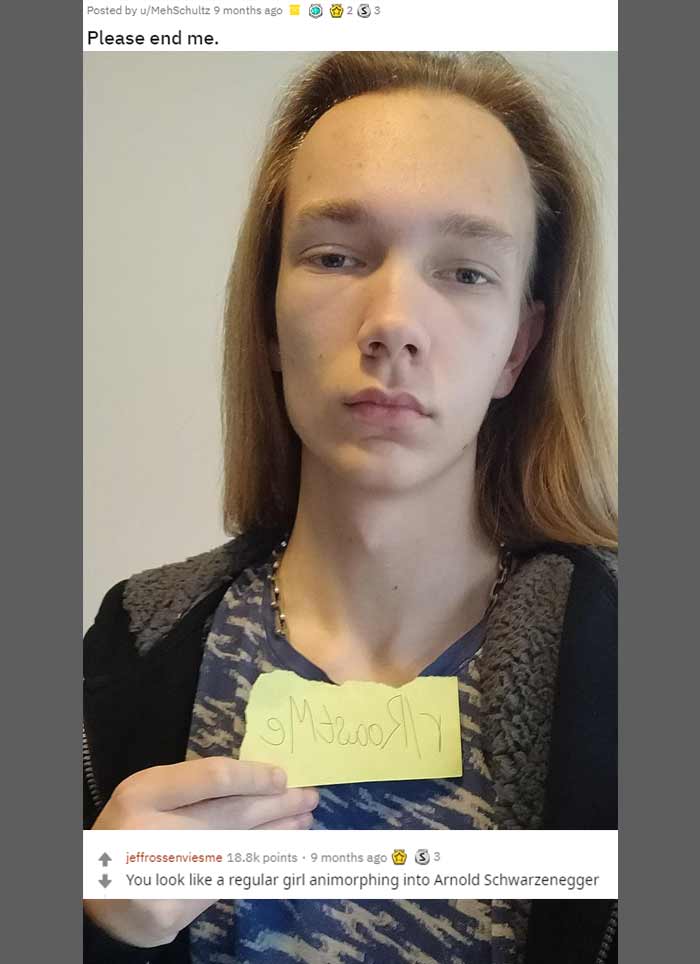 8.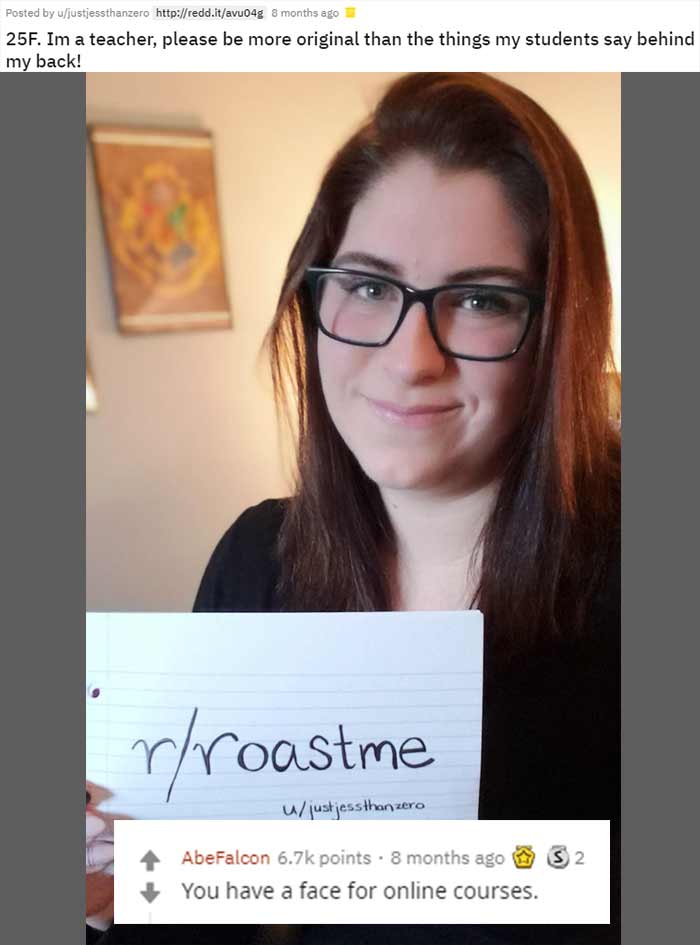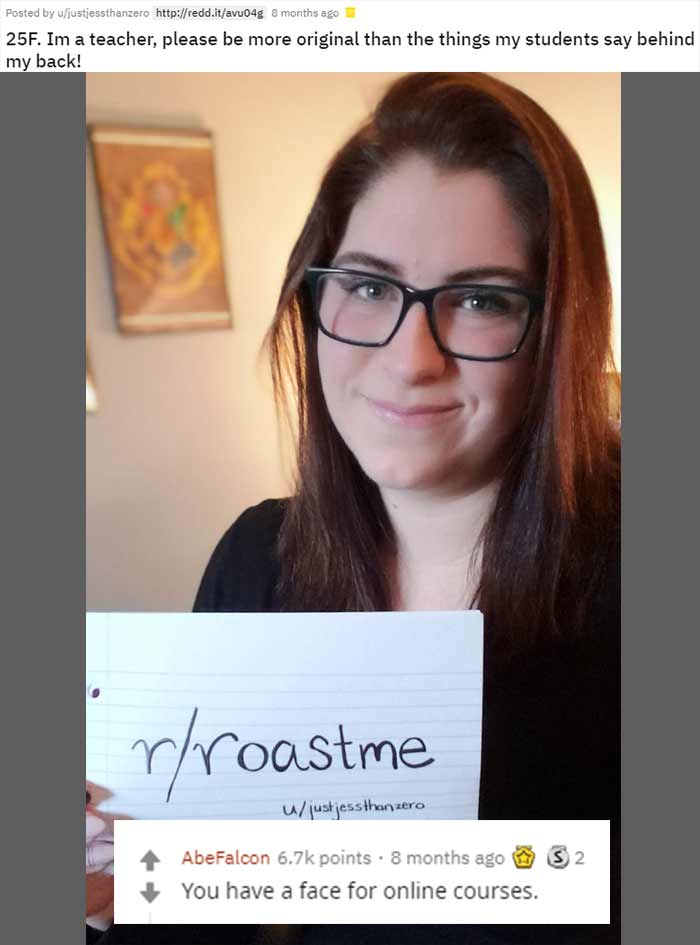 9.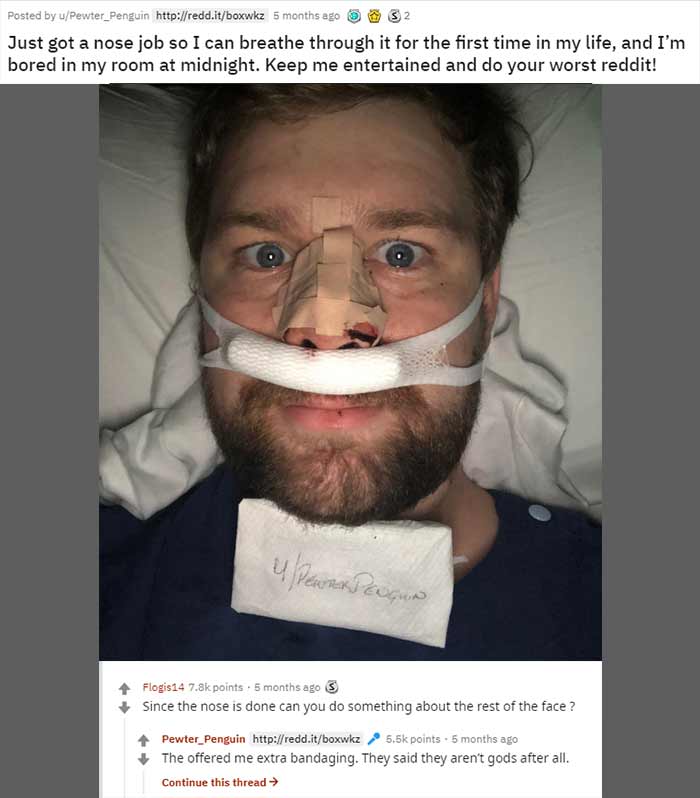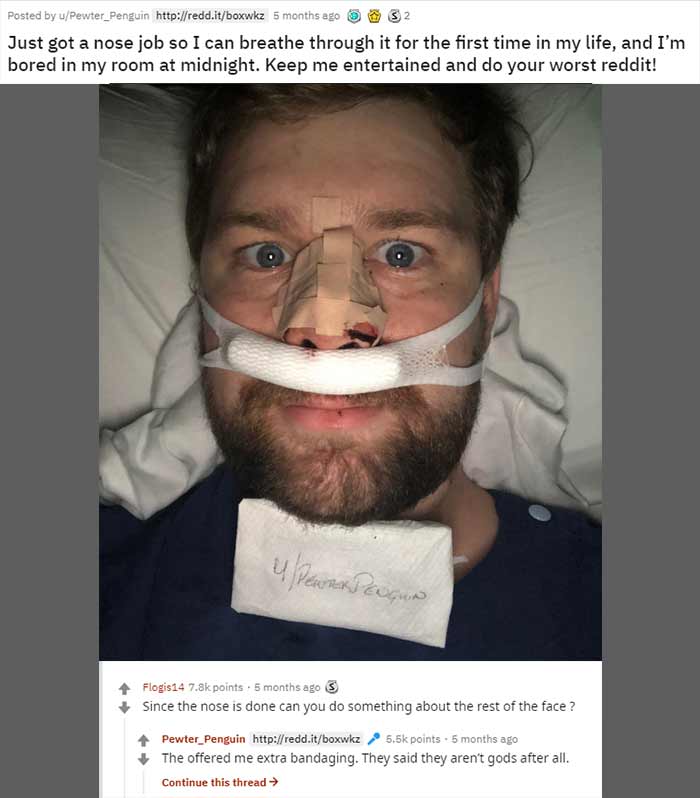 10.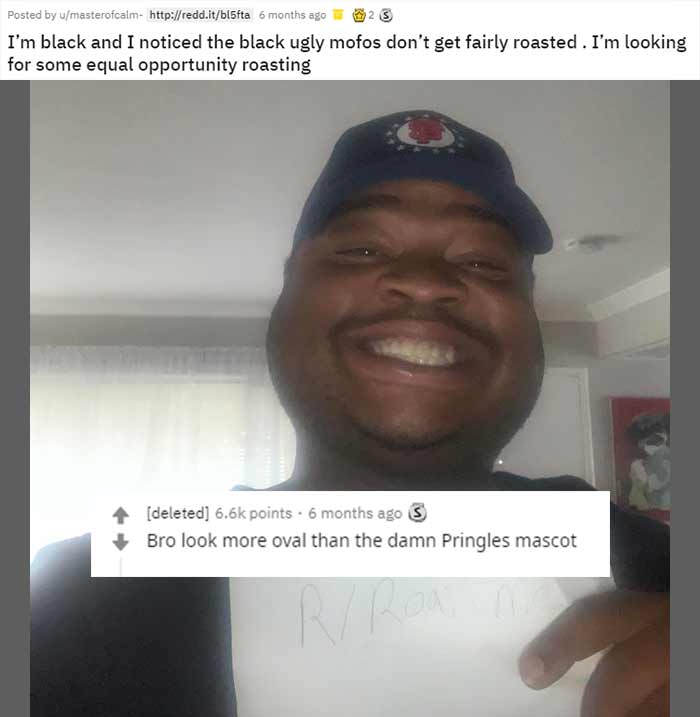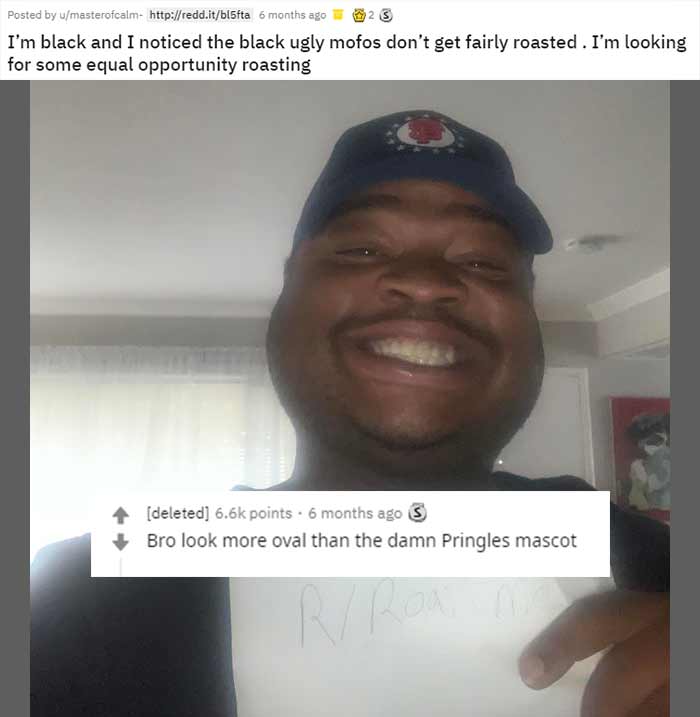 11.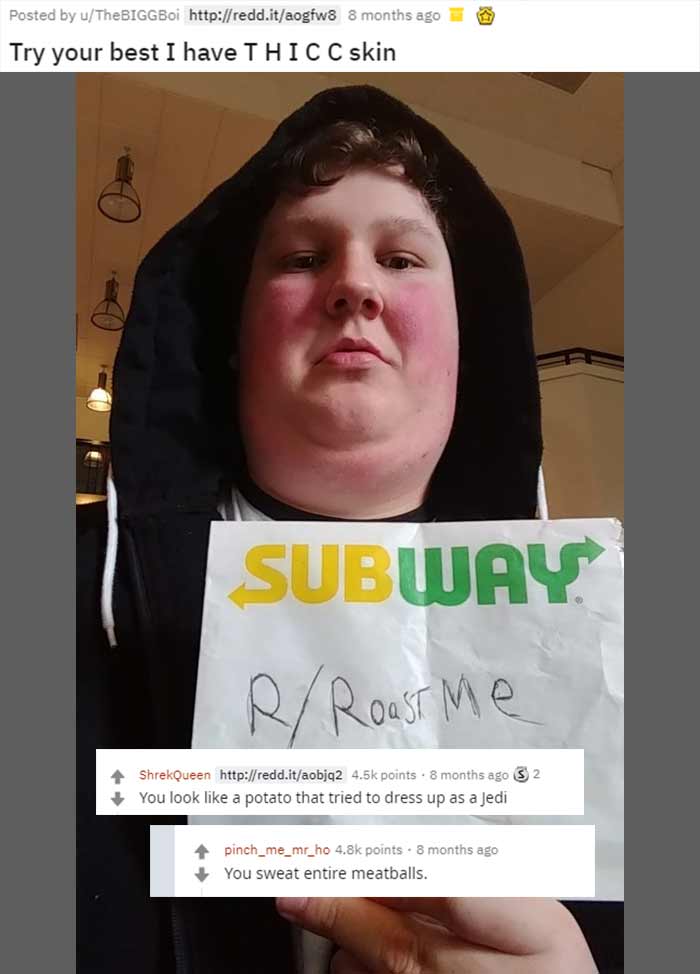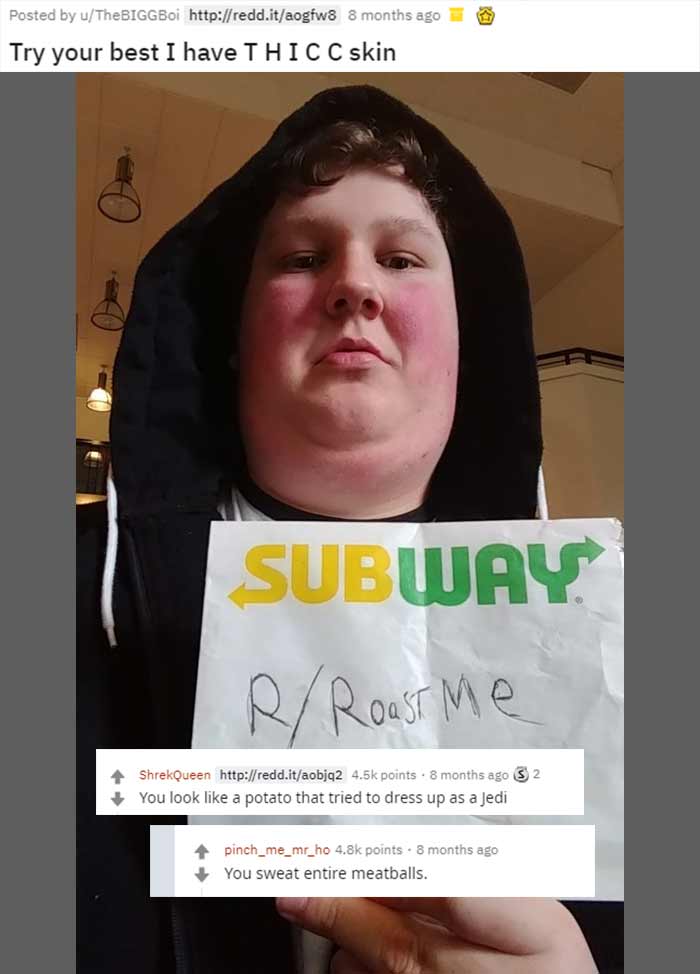 12.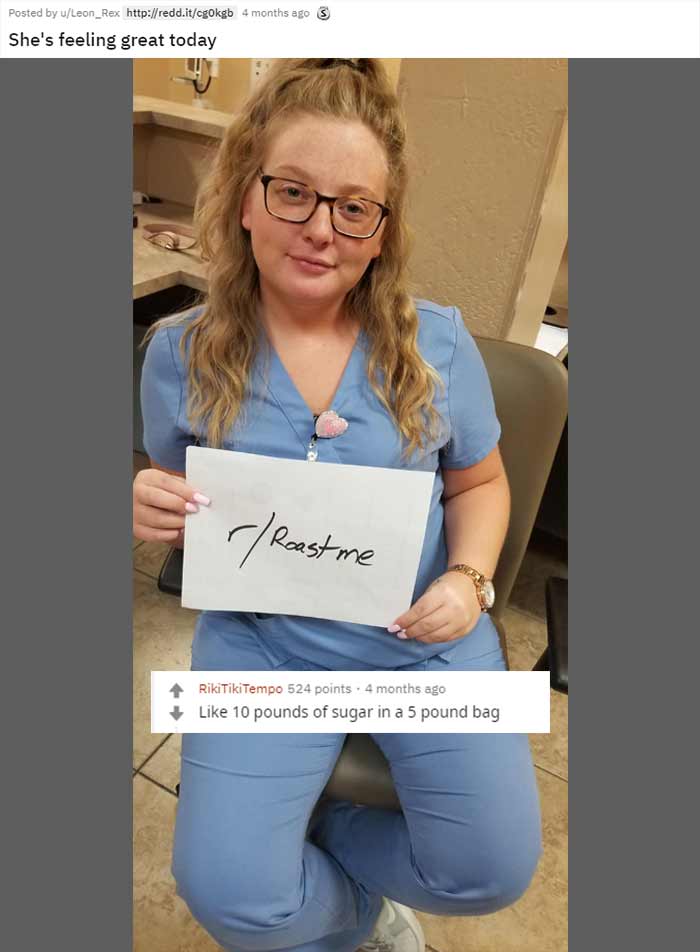 13.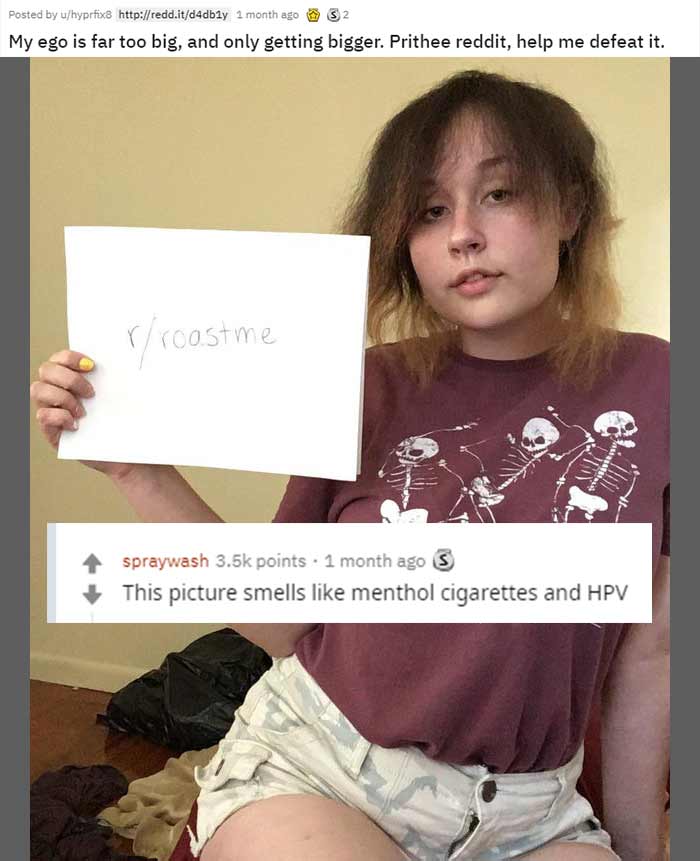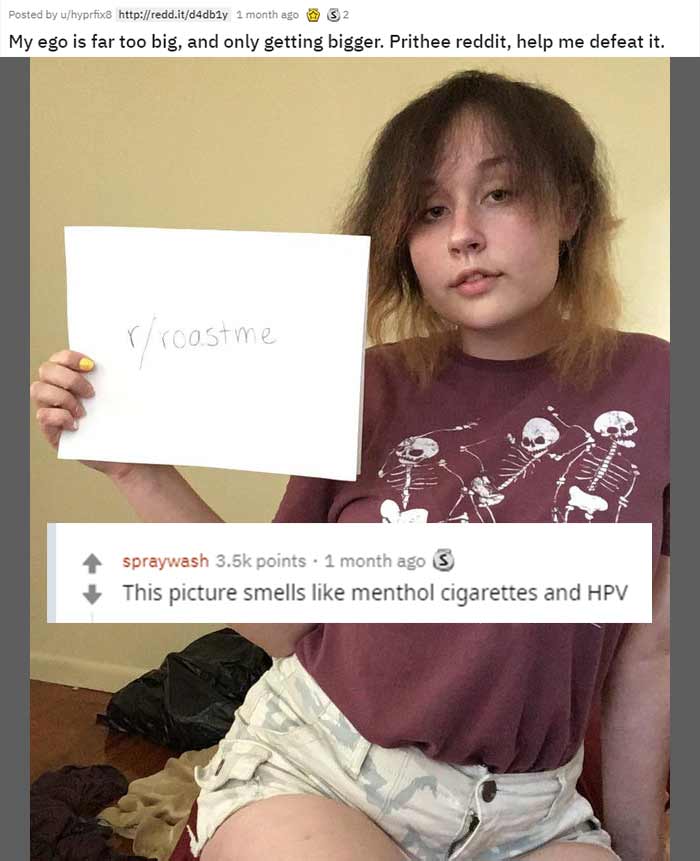 14.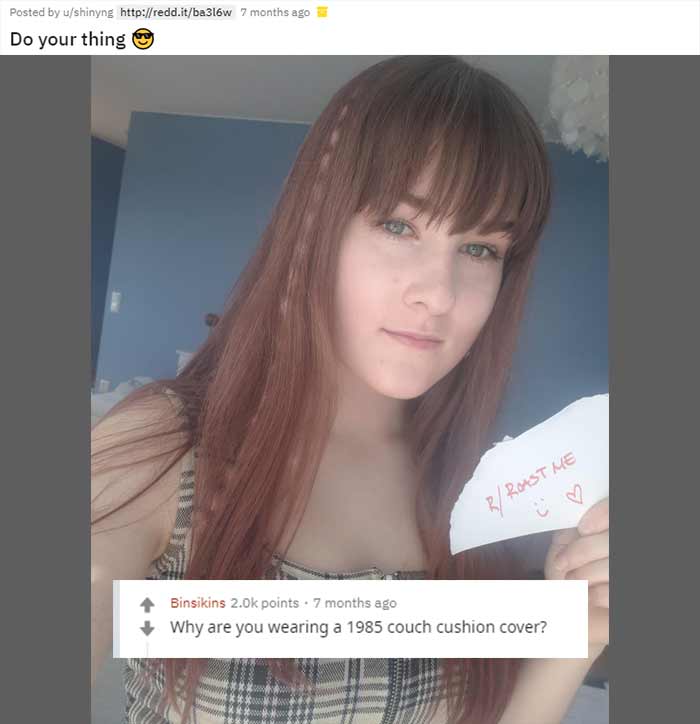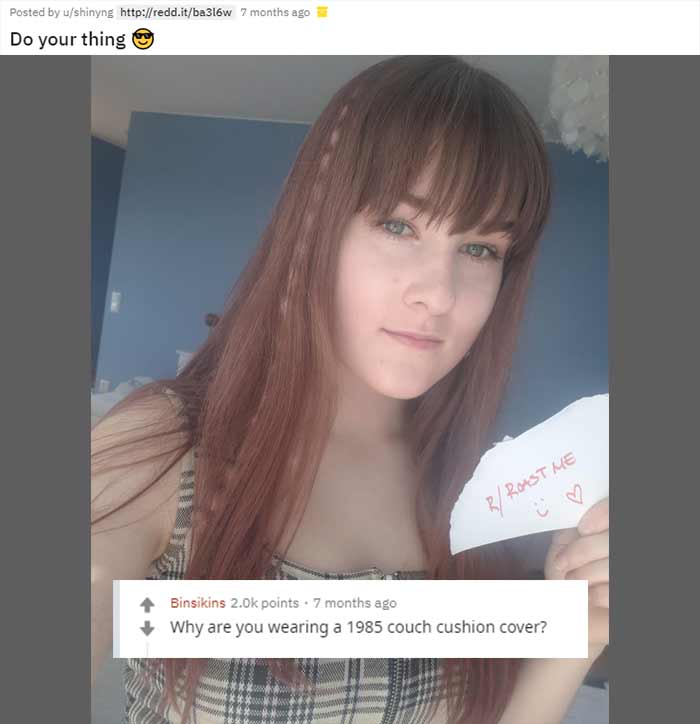 15.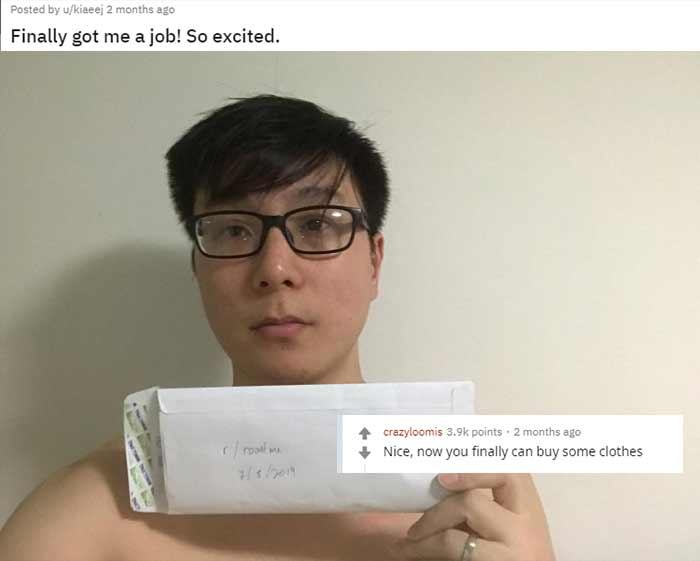 16.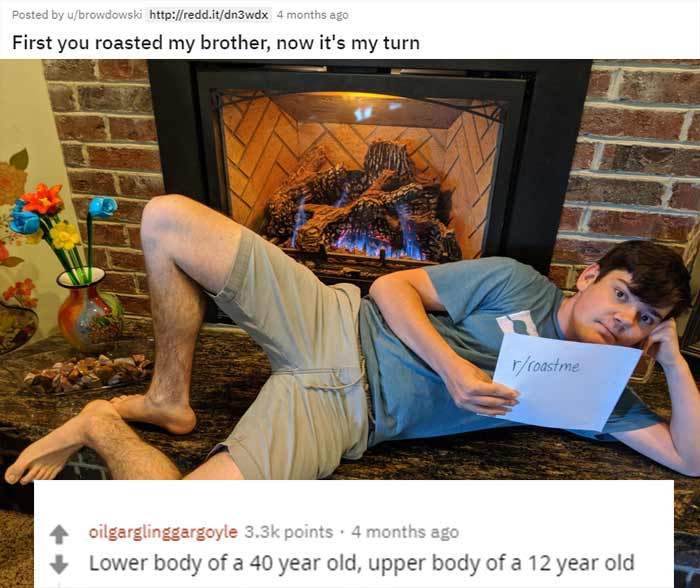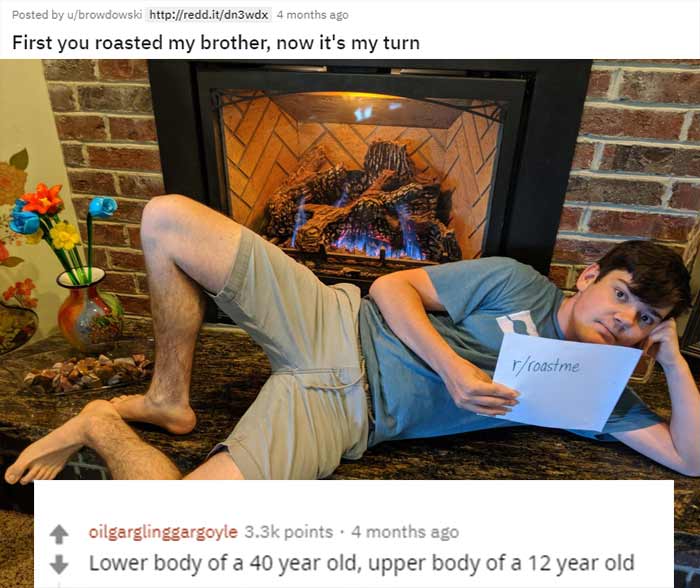 17.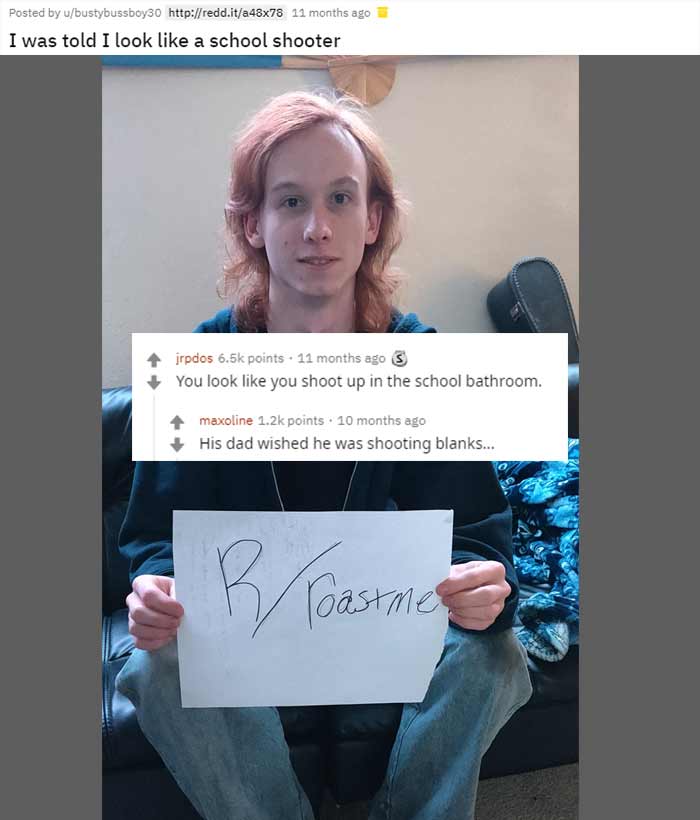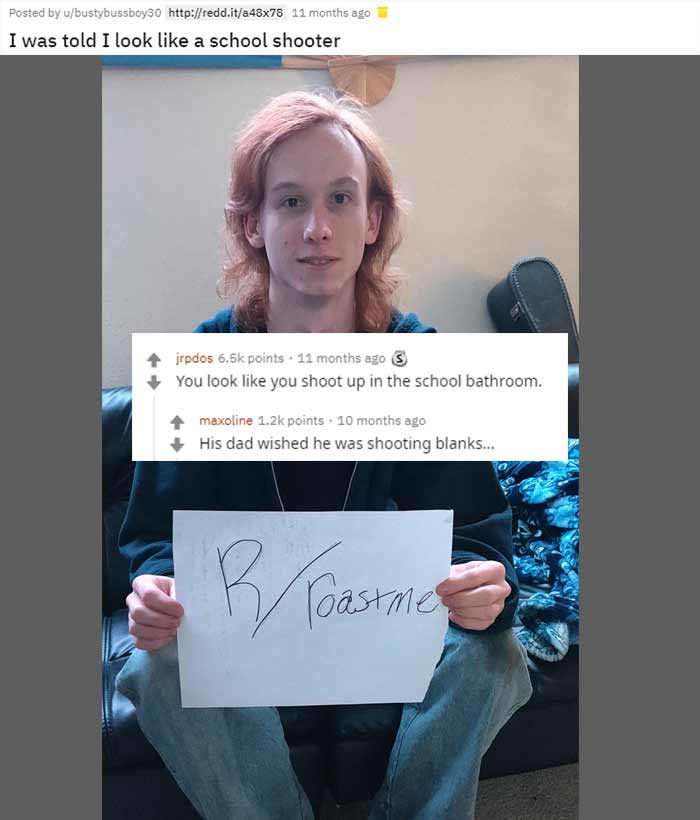 18.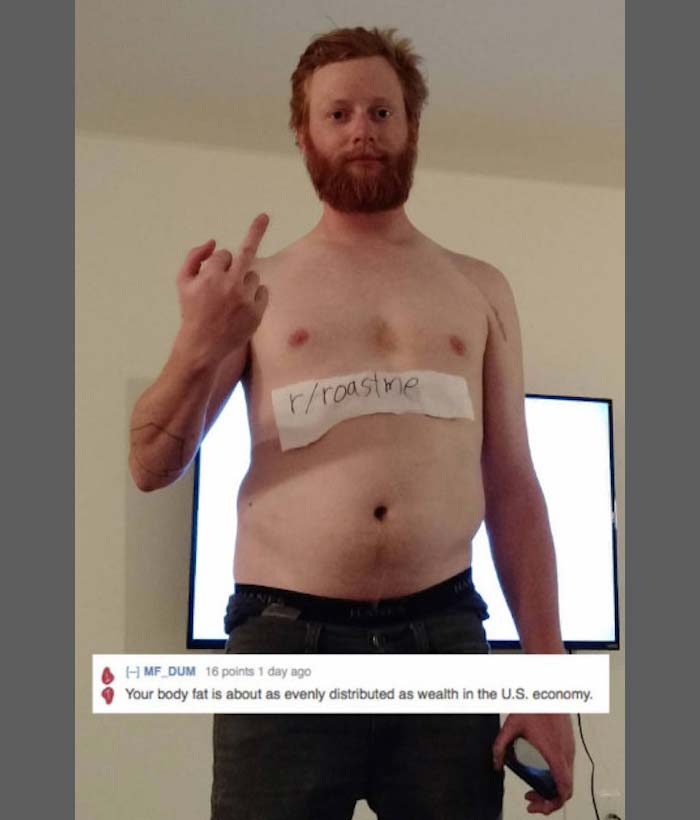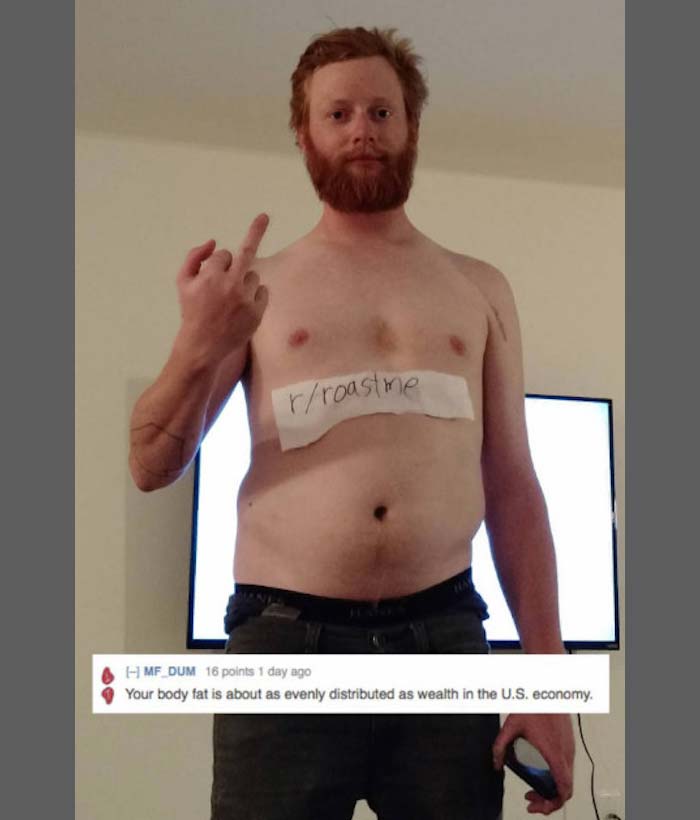 19.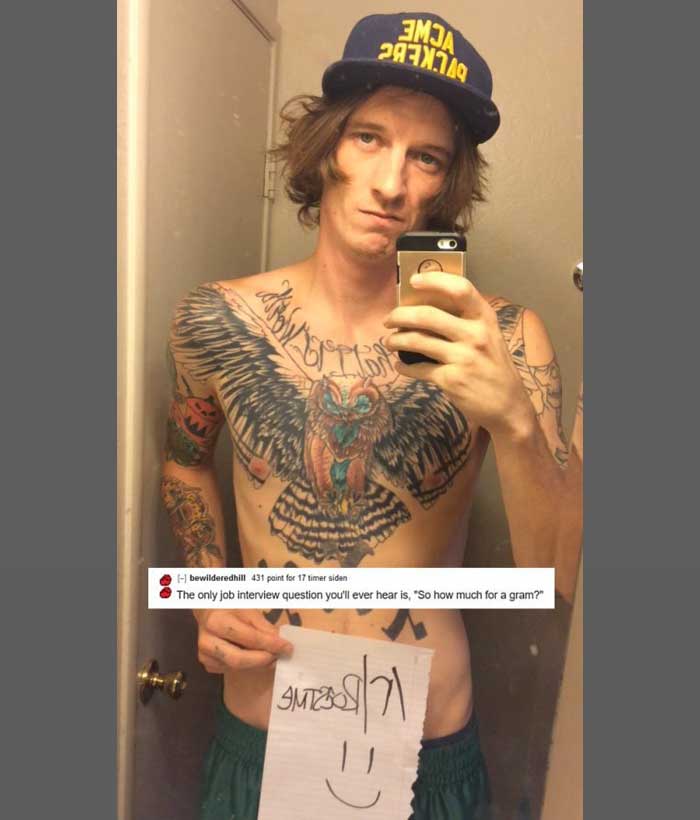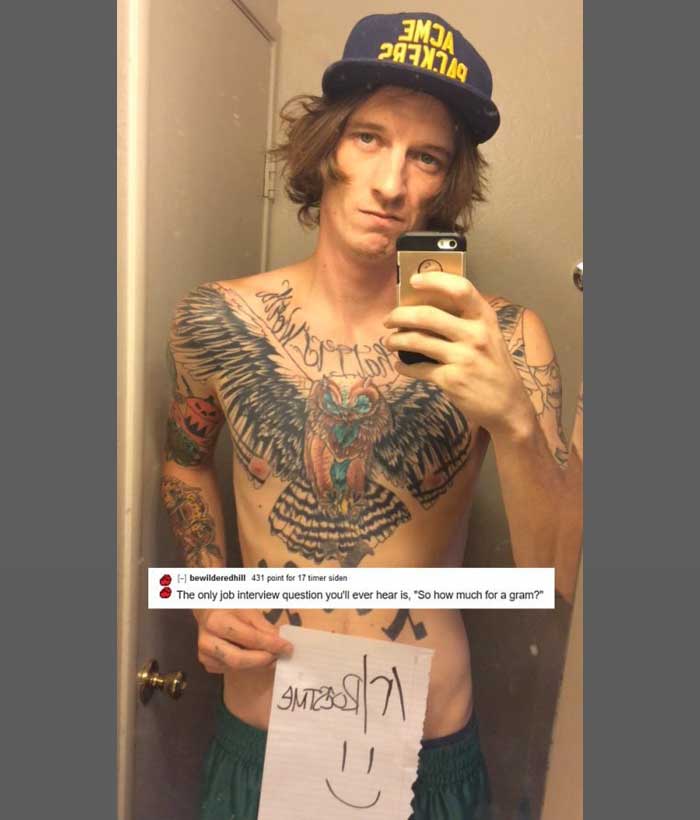 20.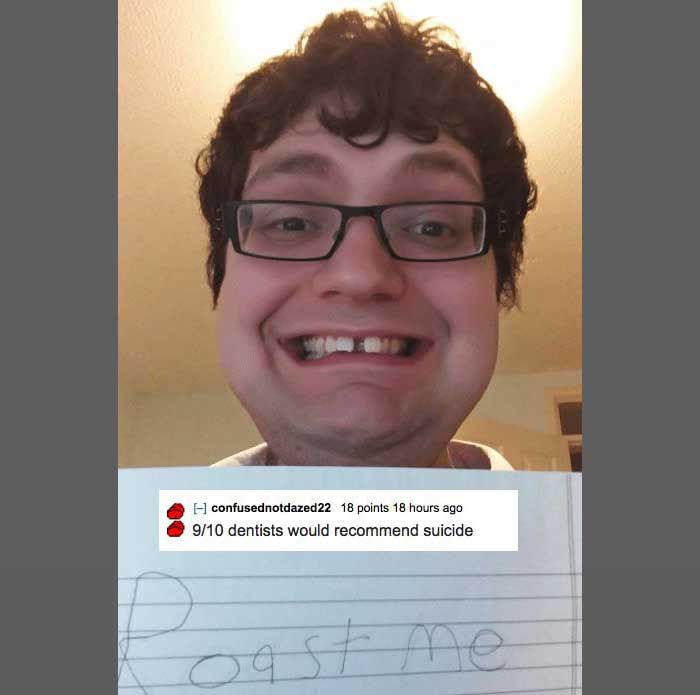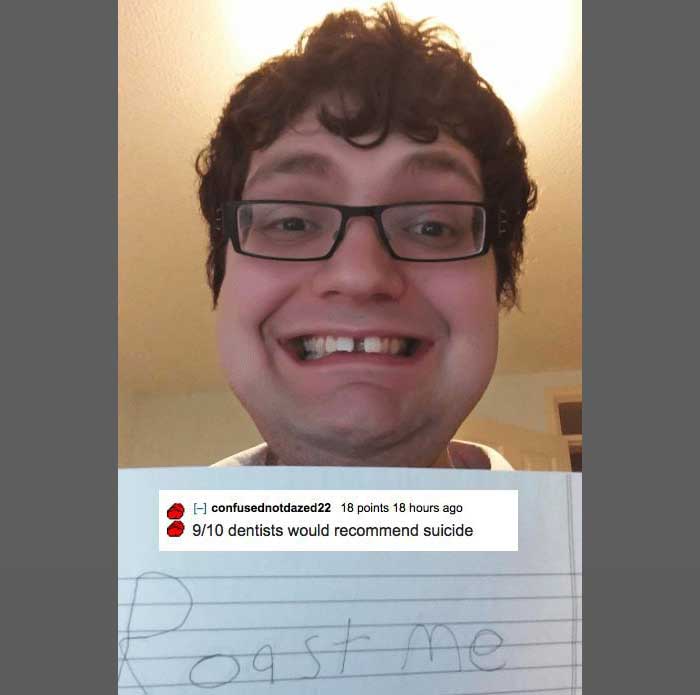 21.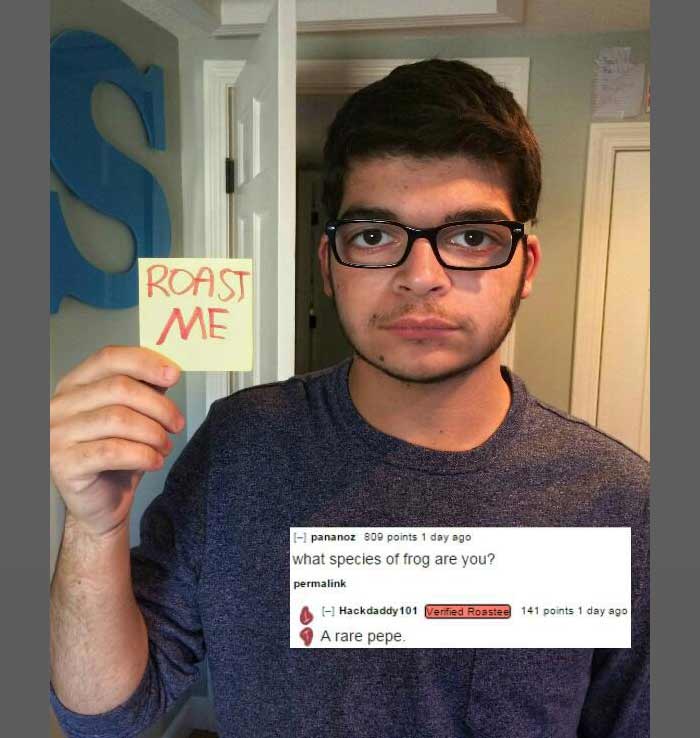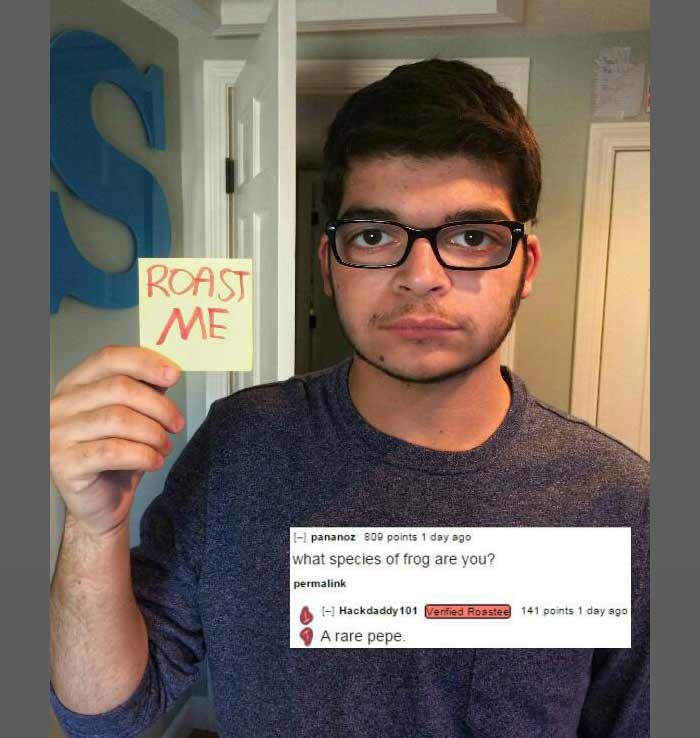 Related hilarious reading: 21 Stupid Facebook Posts- You Will Want To Read Every Time And Laugh