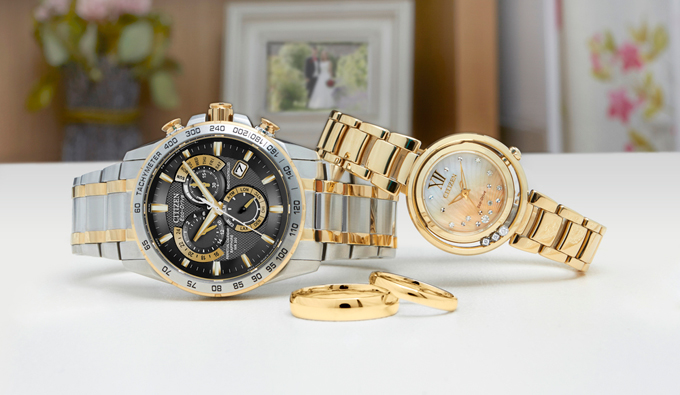 There are some basic rules or guidelines to follow while purchasing men's wedding bands and wedding watches.
Wedding shopping could be fun but at the same time, it could be slightly overwhelming if you do not know the rules of the game. You must follow a few fundamentals of shopping your wedding band and other fashion or style accessories such as a watch.
Here are a few basic rules of buying them so that you know how to go about choosing the right accessory for the best event of your life.
Two Key Wedding Band Shopping Rules:
A wedding band is a symbol of trust, commitment, and deep love between the two life partners. It is the promise of a lifelong bond, dedication, and relationship between two lovers.
Your wedding band surely must be stunning but you will wear it every day for the rest of your life, so functionality and convenience are the main concerns.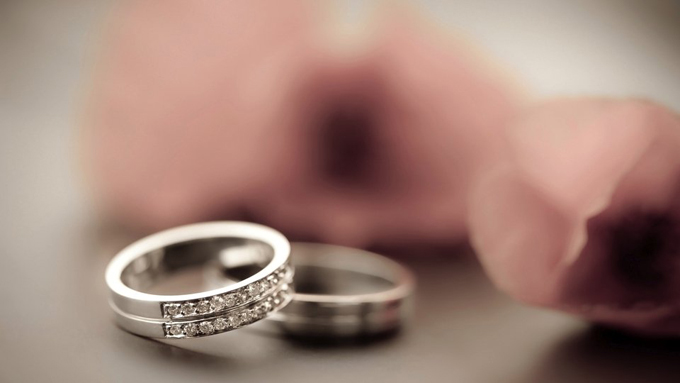 Buy the Wedding Band as per Groom's Personality, Lifestyle & Taste
The groom would have to wear the wedding band for several years to come so it is an unspoken law to buy a ring that complements his personality, taste, and his way of life.
Many men would prefer to wear simple plain wedding bands. They are subtle and just ideal for all occasions.
In this context, you may opt for a simple stone just to infuse a touch of pizzazz without going overboard or choosing something overpowering. A single ruby or diamond could make a groom's wedding or engagement ring more classy or stylish.
However, men who have outgoing and strong personalities may prefer something flashy just like some added filigree work or highlighting stones.
It is totally a matter of choice and you must deliberate before identifying the right wedding band that truly complements the groom's style and personality. Visit https://www.mensweddingbands.com if you wish to choose from an extensive catalog.
You Must Go for Professional Sizing
It is essential to opt for professional sizing. Even though the groom seems confident about his ring size, you must ensure that there is no mistake in ring size.
Generally, jewelers do not charge extra and would gladly size rings free of cost. Therefore, there is absolutely no reason for skipping this step.
For all those brides who want the groom's wedding band to be a big surprise, you may secretly take away your fiancé's usual ring and allow the jeweler to match the size.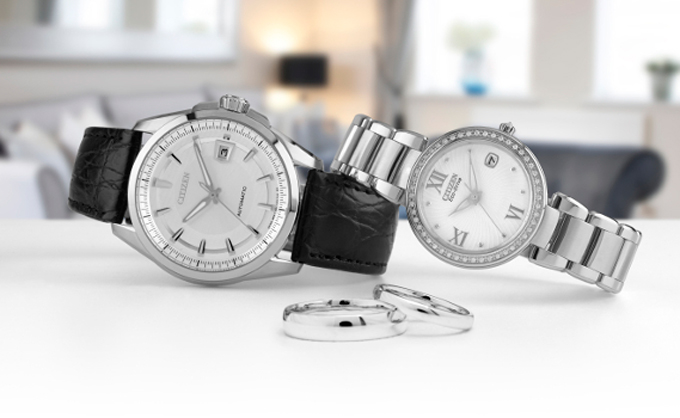 Wedding Watch Shopping Rules:
Avoid Gold Plated, Opt for Solid Gold
It is best to avoid a watch that is gold plated because gold plating is sure to start fading naturally after a while due to constant wear. It would be developing a repulsive greenish look that is just not worth the effort to remove it.
If the solid gold watch is out of your budget and seems extravagant, you may opt for stainless steel or other metals that are not so expensive and suits your budget.
Buy a Small Dial
Buy cream or white dial for your wedding as it could be far easily paired as compared to a copper or a blue dial. Avoid black dial as it is your wedding and so avoid the black simply because the occasion does not demand it as it is not a funeral.
Avoid oversized watches for the wedding. This is surely not the occasion for those. A watch with a sleek small dial that could effortlessly slide under the groom's jacket sleeve is the right choice for a wedding.
Choose an Exotic Leather Strap
You must consider sticking to leather even if it is a beach wedding. Leather straps are best suited for any dress watch.
If you are buying vintage watches, remember to upgrade your watch strap to an exotic one like alligator or maybe something that would be long-lasting.
Conclusion
So what are you waiting for?
You now know your shopping fundamentals. Go ahead and choose the right wedding band and the best wedding watch for the most special occasion of your life. Happy shopping!
[adinserter block="2″]