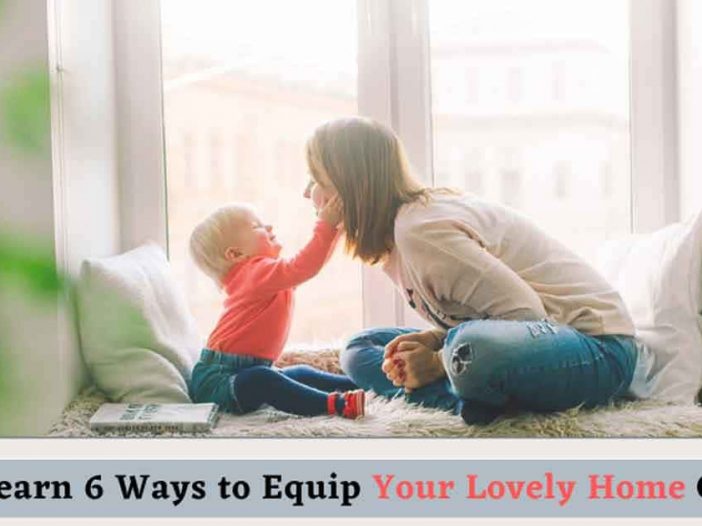 Whether you have built a new home or moving into a rental place, managing and organizing necessities must be on top of your mind right now. After all, transitions tend to be stressful as you need to look into several things at once.
If you talk to anyone who has done this many times in their life, they would tell you to start with rooms and floors (if applicable) when it comes to furnishing them. Visualize the space as you walk through it, from the foyer to the entertainment room to the kitchen, outdoor, and private sections. You can also think of a garage, storage shed, and other additional spaces, if these exist.
Breaking down the entire home into rooms and living zones would not be overwhelming. At the same time, you can find it extraordinarily systematic and useful. You would know of items required in every nook and corner and accordingly prepare a list. In a large house, you may need the same things for multiple areas.
Nevertheless, a comprehensive plan will allow you to prioritize and shop for essentials without getting baffled. Now, let's check how you can go by different parts of the house.
1. The Entry Point – Foyer
It may be a small or large space. No matter what size it is, anyone can form an opinion about your house based on its appearance. You can make it both beautiful and functional. For example, you can buy attractive coat hooks to hang coats and bags.
If there is a closet, invest in a shoe rack to give that space an organized look. Scattered footwear all around the entry point can spoil the vibe. Guests can see it as a sign of lack of storage.
2. A Dedicated Entertainment Space
The entertainment hub of your house deserves stylish devices and electronics along with cozy seating. But there are many other features also that can add to its charm. For example, consider adding reading, mood, and overhead lights. It can also have select storage units for books, cocktail glasses, remote controls, etc. If you don't want to attract much attention to this place, avoid making it flashy.
3. The Heart And Soul Of The House – Kitchen
There can be cooks, busy cooks, and non-cooks. You can be anything, but your kitchen would always have to be the most efficient and stylish place in the home. Usually, those who enjoy cooking tend to have almost everything in their cooking zone. For others, having essential items becomes a priority.
It can be a good practice to visit a store specializing in kitchen products, like utensils, dishes, bakeware, storage containers, glassware, etc. Like these, you may require small appliances, including a mixer, toaster, and so on. So gather all these and other items to give your kitchen a complete look.
When you are in the kitchen, you cannot overlook the sink area. As such, you may have numerous choices. However, if you are in a hurry to set it up, choose top mount designs. A drop in installation is easiest. Hence, it wouldn't take much time to get this area quickly fixed.
4. The Most Private And Personal Space – Washroom
A functional and fashionable washroom doesn't need much. You can give it a perfect appearance by focusing on the basics. To be precise, you can buy a shower curtain if it doesn't have a shower door. Then, the choice of the soap dish, toothbrush holder, wastepaper basket, and others can also contribute to the overall ambiance.
Make sure you have a toilet brush, plunger, and other cleaning supplies also. And if you don't have space under the counter for them, it would be better to get storage containers. Additionally, a laundry hamper can make its space in the bathroom.
Some people get extra hooks for doors to create hidden storage space in the bathroom. Then, there would be shelves and cabinets for bath towels, linens, toiletries, etc.
While these can be small features, you cannot afford to be casual with their placement and use. For an overall appeal, you can consider incorporating a rectangular vessel sink on a chest of drawers, pendant lighting, mirror, bathtub, etc.
5. Bedroom – A Cozy Place For Good Nights And Good Mornings
Everyone knows you cannot have a perfect bedroom without some lovely pillows, sheets, blankets, bed, and mattress. All these staples are necessary to ensure complete rest for yourself. After all, when you sleep well, you and your system feel healthy, energized. Once you sort out this part, check other items that can enhance its convenience and comfort.
Your attention can go to side tables, desks, and an additional wardrobe. The closet can have hangers. Choose wooden ones, if possible. If you feel you can expand its utility, you can equip it with more shelves and storage units. Other than these, storage bins and shoe racks can also be a part of your bedroom.
6. A Peep Into Your Life Through Windows
Windows keep your house well ventilated and bright. But you cannot expect uncovered windows to ensure privacy or to filter light. You would need drapes or blinds for them. If you get these done before moving into the new place, the installation wouldn't feel like a task.
You don't have to invest in expensive window treatments initially. It can happen later when you decide to change its look. Besides, you have to think of window hardware. If there is some space, you can use it for drapery to create a foyer.