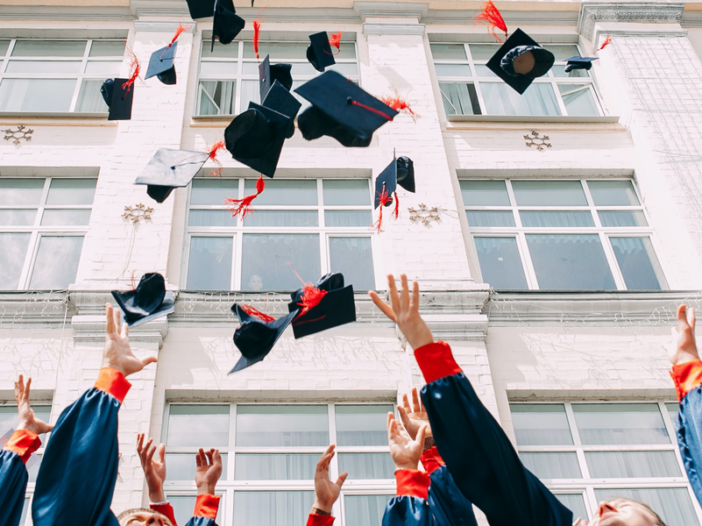 Attending college is something that thousands of us have done. With an estimated nineteen million college students enrolled in the college system in the last academic year, there will undoubtedly be some people reading this and beyond who are beginning their next steps in the world.
Graduating from college is a momentous occasion and is something that should be celebrated. Signifying the completion of your studies and the next steps into the big wide world, is something that many look forward to, but also something that can cause a great deal of anxiety.
Naturally, once you complete college and have received your diploma, the obvious next steps would be to get yourself a job. While some people find themselves walking into one straight from college, others struggle with this process. The pandemic has certainly not made this process easier, and there might be some people reading this who are in a position where they are not having much luck with their job search efforts.
This is where we come into the equation. Detailed below, we have compiled some helpful tips for recent college graduates in order to boost their job search efforts. Read on for more!
Set Aside Time Each Day
It might feel somewhat obvious, but this suggestion is undoubtedly worth it all the same. Even if you feel deflated and discouraged from not getting anywhere, it is important that you keep trying and remain consistent in your efforts in the face of adversity.
This does not mean that you have to apply for jobs during every waking hour of the day. Instead, set aside a set chunk of time each day where you will have minimal distractions, and focus on sending out a certain number of applications and resumes during this time.
Putting in a bit of effort each day will contribute greatly to your ongoing success and ensure you are maximizing your scope as much as possible. That being said, this is not the only measure you can take to contribute to your job search, which takes us to the next section.
Update and Bolster Your Resume
Writing a resume is something that we have all done at one point or another, but when writing your first-ever copy, it can feel like something of a monumental task. Knowing what information you should include and what you should avoid is a bit of a minefield. One thing worth remembering is you want to catch the attention of the recruiter or hiring manager of a business; short and snappy does the trick.
Keeping your resume up to date with relevant work experience and volunteering is critical – maybe even consider updating the document each time you complete something to ensure you do not forget. At the same time, it is challenging to know whether your resume will stand out from the crowd.
Asking a family member, friend, or even co-worker or employer to check through it for you ensures it will be looking it's absolute best. Getting a second opinion and a fresh pair of eyes to run through what you have included will further contribute to your efforts.
Develop Your Skillsets
While we have no doubt you have honed and learned a whole host of skills throughout your time in college, there will always be room to improve on these existing ones while also learning new ones. This is something you should be focusing on throughout your job search, particularly if you notice that you are falling short when applying for jobs based on your skills and experience.
There will always be candidates at the same level as you, competing for the same jobs. At the same time, there will also be those who have more skills and are more qualified than you. Matching the exemplary skills they have, or outdoing them, is one way to stand out from the crowd and bolster your efforts in finding a job.
Courses, both on and offline, are excellent ways of developing these skills and can be completed in your own time alongside your job search. While you might feel tired of studying, having just completed college, this is certainly something worth thinking about if you find yourself in this position.
Check out experienced providers of online courses, such as Northwestern University. They offer a range of options that will enhance your CV and showcase your productivity and abilities. Obtaining a certificate from one of Northwestern University's online courses ensures you are proactive in your efforts and continuing your professional development outside of a solely academic setting.
Volunteer With Businesses and Organizations
While we have no doubt you are eager to find yourself a graduate job, you must ensure you are as prepared as possible when doing so. As mentioned in the previous section, you should ensure your skills are up to scratch and are as developed as possible. Naturally, depending on the career path you choose to pursue will depend on what skills you need, as well as where you can develop and grow these skills.
Seminars, lectures, and various courses will undoubtedly provide you with the opportunity to develop your skills but are not the only avenues to consider. Volunteering with various businesses is one way to develop your skills and enable you to get your foot in the door. Being on the ground and in a working environment provides you with a better idea of what to expect on a day-to-day basis.
At the same time, volunteering with an organization or company allows you to put yourself out there and make connections. Networking with the people you are putting effort in is sure to open doors and opportunities moving forward; you could even find yourself offered a more permanent position with the organization following your volunteer work. What have you got to lose?
Step Out Of Your Comfort Zone
This definitely seems a lot easier said than done but hear us out! Taking risks and a leap of faith often pays off, despite it not feeling that way in the short term. Stepping outside your comfort zone in your job search is something that many people avoid. Whether realizing it or not, the temptation to stick with what we know is normal and is something we are all guilty of.
Suppose you have your eye on a job that is slightly out of your skillset but are in the process of learning said skills. Suppress the feelings and thoughts telling you that you should wait and apply when you have the skills.
Most employers are flexible about who they hire, and if you show the grit and sheer determination to learn the skills they need, you will certainly give a good impression.
What's more, you might find yourself offered a position that has been tailored to your unique situation. While it is a scary prospect and intimidating first step to take, it gets the ball rolling and a foot in the door. Preparing yourself as best as possible for these situations is recommended, including learning anxiety-relieving techniques, as well as any relevant information about the job and business you are applying for.
Understandably, there are a wide variety of other factors to consider when in this position and numerous factors influencing job markets.
Using these tips and others will bolster your efforts and land you the job you desire in no time. Regardless of how long it takes, getting the right job is a marathon, not a sprint, and will be worth it in the long run!