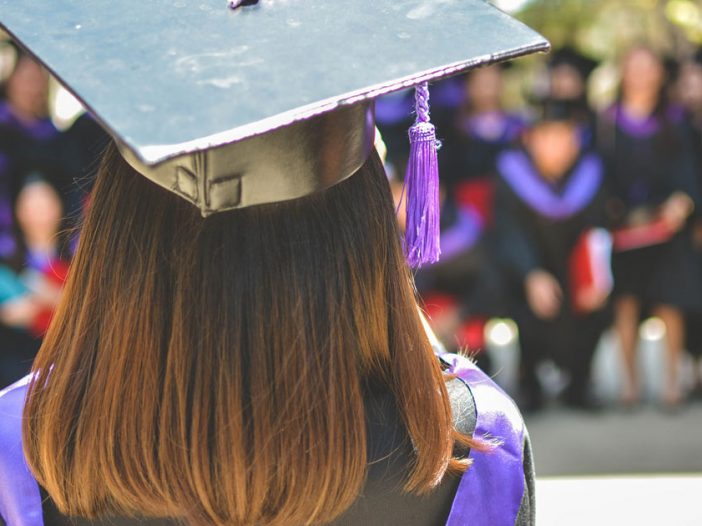 Think back to elementary school. Each year you were probably asked what you wanted to be when you grew up. Some people have a gift and decide their path early on. Others change their minds often. If you're preparing for college and still aren't sure what you want to study, there are some tips to help you declare a major.
Research Universities
Researching in-person campuses and online universities is a wonderful place to start. Not every school will offer the same major, nor will each school excel in the majors that they do teach. You can select a few of your top choices, review their programs, schedule tours, and talk to counselors in your areas of choice.
Consider Interests
Make a list of your interests. Then consider which of those interests you might be able to turn into a career. Sometimes students select a major by focusing on what will be a "good" job. You also want to pursue an area that you will enjoy.
It will be easier to make it through your classes and have a successful future career if it is a subject that matters to you. Many online aptitude quizzes can help if you're coming up short on ideas. The quizzes will ask you about your hobbies and favorite subjects in school. Your answers help point you to prospective jobs.
Check Placement Rates
It's smart to check the placement rates of different universities and areas of study. It can be beneficial to select a major that has high placement in a growing industry. If the major you want has poor placement, it doesn't mean you should always avoid it.
However, you will want to be honest about your future. Are you willing to work harder to stand out with exceptional grades and internships? Can you find other means of making money if you aren't employed in your field right away? You should weigh the options and make the best decision for yourself.
Examine Versatility
Some majors are more versatile than others. Students that aren't positive about their career path can do well with a more adaptable degree. You can start your college education and then pinpoint the area you want to focus on over time. Having the opportunity for multiple paths can also give you a better chance of finding a job quickly after graduation. Consider distance learning which offers top-caliber courses, such as online MBA and MBL, in a convenient and versatile format.
Explore Salaries
Money isn't everything, but it can be very important to consider. You can explore entry-level and advanced salaries for any majors that catch your attention. Confirm that you will be making enough money to live and are able to pay student loans back. Keep in mind that some careers only have decent salaries for those that have advanced degrees.
Assess Timing
Assess how long you are willing to work towards your career. Some careers only require an Associate's Degree, while others require a Master's or Doctorate's. That can be an enormous difference in timing.
Choosing a major is an important decision. Following these steps can help you easily narrow your options down