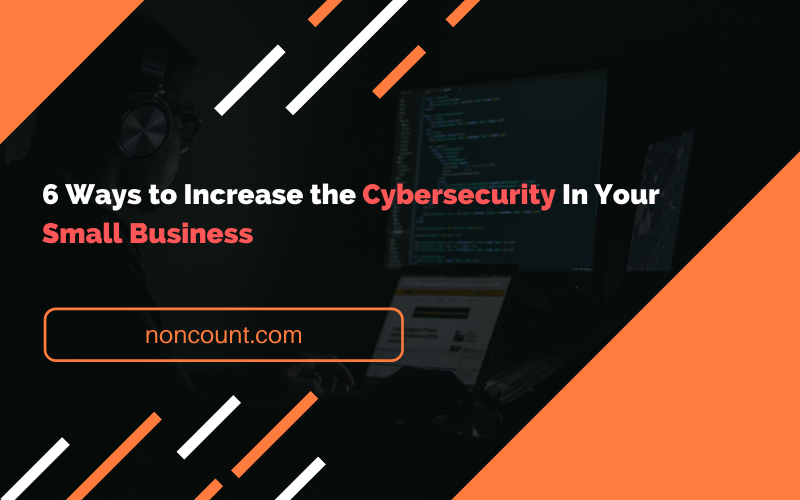 Business owners face the biggest cybersecurity threat so far, and since most of their operations are based online, including storing data, they have to increase their cybersecurity.
Most business owners, especially online businesses, are not concerned about cybersecurity until they experience a breach in their system, but after that, it is usually too late. Cyberattacks can lead to data loss or other, more serious things like bank access and unauthorized transactions.
That's why it is important to keep your cybersecurity at the maximum level, no matter the size of your business. In today's article, we will go through some of the cybersecurity measures that you need to apply to your company.
1. Regularly Change Passwords
This is the simplest thing you can ever do that will significantly improve your security. Most data breaches occur after brute force attacks. Brute force attacks are actually people that are trying many password combinations until they gain access to your system.
In fact, the number of brute force attacks is increasing, and it is the number one reason for hacked accounts. This leads to another question that needs to be addressed.  You have to put strong passwords with lower/upper case letters, symbols, and at least eight characters. That way, it is almost impossible to be a victim of brute force attacks.
2. Get a Password Manager
If you are very serious about passwords, the best way to stay secure is by getting a password manager tool. This software will keep track of everything you do and will help you use unique and secure passwords for every account you have.
If you have many different accounts and you want to stay safe, you want to use different passwords for every account. That way, if one of your accounts gets hacked, you wouldn't lose all your accounts.
However, it is impossible to keep track of all passwords, that is why you'll need a password manager tool.
3. Enable Two-Factor Authentication
If you are toll serious about your cybersecurity, you need to have two-factor authentication before every login. This is a simple but very effective method for keeping your accounts safe.
You must register your phone number or use an app that will send you a notification every time someone tries to log in to your account. The only way you will be able to log in is to approve the action in order to get access to your account.

4. Delete Any Unused Accounts
Hackers can easily gain access to your network by using old credentials, which have been forgotten over the years. That's why you need to delete any unused accounts from former employees in your business.
5. Keep Your Software Up to Date
Software updates can pop up at the most inconvenient time, and we quickly dismiss the update for another time. All of the software updates are really important for keeping all your data safe. Usually, software engineers fix bugs in the previous versions, which can be a potential threat from hackers.
Equifax was one of the biggest data breaches in recent times, and it occurred just because of an unpatched software venerability.
So, make sure you update your software and take this action seriously.
6. Train Employees for Identity and Spear Phishing Attacks
The biggest threat that organizations face is spear-phishing attacks that can often be extremely convincing. Usually, hackers target work emails from employees and write a convincing message and a clickable link that is a potential threat to accessing your data. The only way to make sure your organization is prone to such attacks is by training employees what to do if they receive such mail or message.
Final Words
These are some of the simplest but effective ways for improving the cybersecurity in your organization. Unfortunately, hackers are a common thing in every industry and a cybersecurity fraud can spread quicker than a horse racing in the Breeders' Cup Live Odds and cause irreparable damage.
We have to keep our cybersecurity at the maximum level and always find a way to improve the way we handle our data.