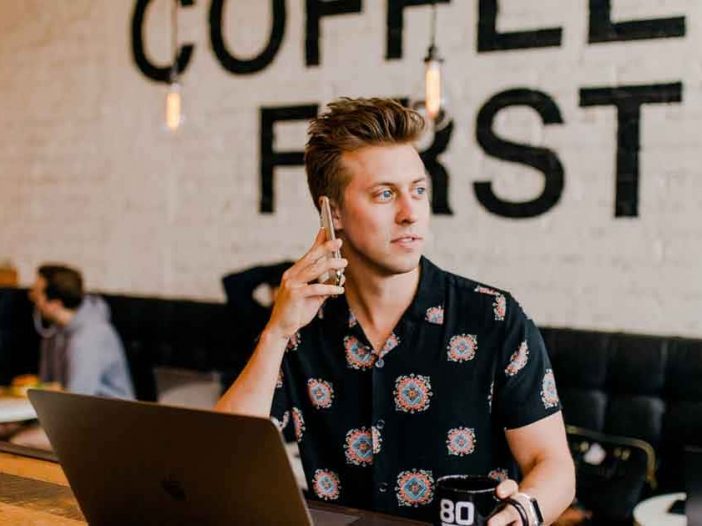 If you run your own business and have been experiencing steady growth recently, you may have been considering whether getting a business phone number is the right move for your company. With the business world becoming increasingly interconnected and technologically savvy, it's more important than ever to provide clients and customers with simple, updated means of communication.
Having a dedicated business phone number could be considered a core necessity rather than an extra luxury. By separating your business and personal numbers, you instantly make yourself look more professional and help streamline your own work-life all in one go. If you're still on the fence about whether a business number is right for you, here are a few key reasons you should keep in mind.
1. Your Call Quality Could Improve
If you're trying to cut down costs by using a cheaper personal phone line, it could be affecting your professional image. While getting a quality business line might be an added expense, the improved signal could be well worth it in the end. If you get a dedicated number linked to a fixed-line network, you'll have better connectivity not only for talking with customers but for conference calls with investors, too.
2. You Can Keep Your Personal Number Private
When you use your personal number for business purposes, it's easy for it to get circulated widely. While some of the resulting calls may be from customers, the unfortunate truth is that some might be spam calls, robocalls or strangers' prank calls. If keeping your personal number private is important to you and you don't like the idea of getting random calls all the time, having a separate number can allow you to maintain your privacy.
That way, you can give out your business number to customers and post it to social media sites while maintaining your own number just for personal affairs.
3. You Can Improve Your Branding
With a single streamlined number that you can advertise on your business's website or social media pages, you can easily funnel all your customers into one place and improve your brand image at the same time. You won't have to worry about coming off as unprofessional or losing customers because you couldn't remember which number to use to call them back.
When you present a consistent, strong image, you raise brand awareness and foster a trusting relationship with your customer base.
4. You Can Set Up a Professional Greeting
When you only have one number for both personal and work matters, it can be hard to know whether to sound informal or professional in your voicemail message. With separate lines, on the other hand, you can use your business voicemail to set up a professional-sounding greeting for customers who call in.
This helps improve your company's image, and also allows you to be as silly and casual as you'd like on your personal line. Additionally, you can set up emergency messages or information about days when you've closed on your business line, which can be helpful for customers.
5. You Can Add an After-Hours Voicemail Message
Finally, getting a business number is an easy way to set a limit on your business hours and, consequently, how many hours you actually end up working per day. When you have a personal number that stays active all the time, you could be fielding calls from potential clients well into the evening or starting in the early hours of the morning.
If you have a dedicated business line, on the other hand, you can set up an automated voicemail message to play outside of your regular business hours. If customers call when you're off the clock, they'll simply be directed to leave a message and you won't be overwhelmed with around-the-clock work calls. This can help set boundaries and lighten your daily burden.
Running a business is complicated enough without having outdated technology standing in the way of communicating with your customer base. If you're still running your company through your personal phone number and are finding yourself overwhelmed by trying to separate the two, consider getting a unique business phone number dedicated just to your company.
In today's ever-evolving business world, a dedicated number could help save you time while making you appear more professional to your customers. Keep these key reasons in mind and you're sure to make the right decision for your company.