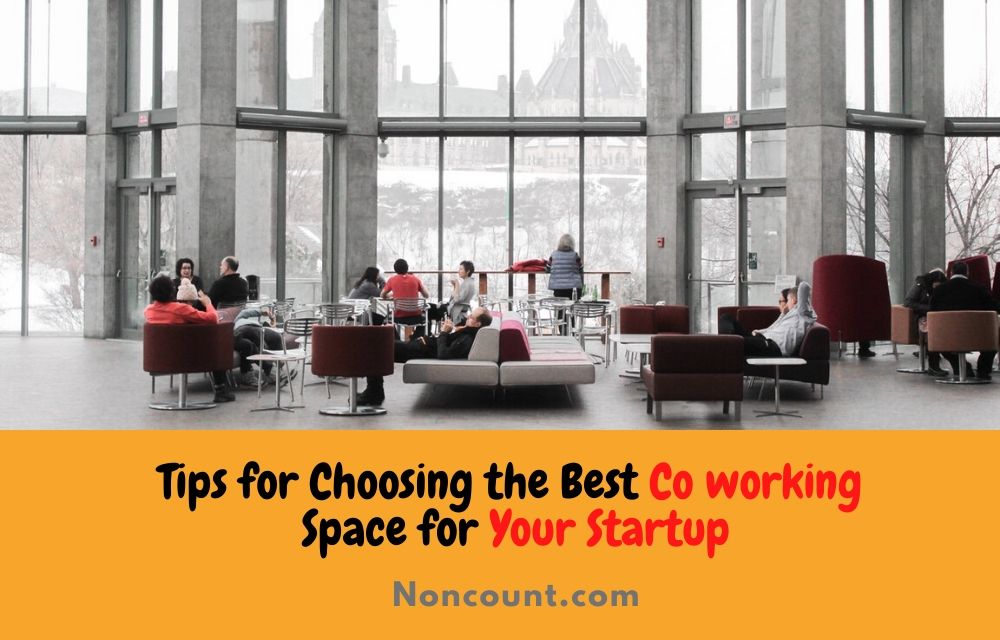 It has been evident from the success of many businesses and companies that the workspaces make a significant impact on the performance of employees.
The concept of a formal workspace evolved and became more advanced as people started scaling their businesses and entertained opening small startups.
Now, what's popular is a suitable coworking setup that makes employees feel more relaxed and welcomed and give them a home-like feel when in the workplace.
That maximizes their productivity and helps produce optimum results even when they are tackling multiple jobs at once, which is why employers are so encouraged to consider a coworking space for their startup.
Settling into a coworking space has many advantages for the employers as well as the employees. Besides the underlying feeling of a home away from home, coworking spaces are well-maintained, and people feel more comfortable working there than their homes.
They offer a bunch of facilities that otherwise would strip the workers off of their fortune.
And on top of that, there are several distractions that people can find in coworking spaces besides good company. It can be an indoor sport, a massage place, a yoga room, a workout area, and several other options like these.
All these combined features elevate the workspace experience to new heights and make people more productive.
However, there are certain things that you want to consider carefully while choosing the best workplace for your startup. As it turns out, every business setup has its own set of requirements and finding the right fit for your startup can be more challenging than you think.
That is why people prefer to do their homework to help them get the most suitable workspace. Besides that, what some professionals find more convenient is to review their options using online platforms.
For instance, people looking for comfortable coworking spaces in India can easily explore the possibilities while sipping coffee from their mugs. These portals are reliable, safe, has a variety of options, and offers premium services. Everything that you need to slide worries off your plate.
If you are someone looking for a coworking space for the first time and feel that you need some directions, then here are some tips that might prove useful to you.
1. Finances
Make sure that you have a pre-approved loan or a lump-sum chunk of money to help you figure out the state of your finances. That's the most prominent concern that you need to sort before visiting potential coworking spaces.
This way, you will know which options are affordable and how much can you stretch your hand if you stumble upon the right choice.
2. Set The Goals
The next thing that you need to consider is to set distinct goals based on your startup's nature. If your business has more meetings and clients visiting the office, then you need to look for an area with rooms to accommodate that.
Most coworking places are open, but if you have sketching artists or writers, then they might need a more secular environment. So make sure that you keep these things in mind while choosing the workspace.
3. Size Of Your Startup
No one knows better than you the size of your workforce and the scale of operations for your startup. Choose a coworking space while considering that along with plans of expansion.
Buying a workspace that is too spacious can be very dull and boring and make you struggle with your finances while getting a suffocating room can hamper productivity. That makes it crucial to prefer options that complement the size of your startup.
4. Perks and Amenities
Coworking spaces are not the most popular and attractive choices because they have an informal environment, but because of the bunch of perks and amenities that come along in the package.
These can be gaming rooms, high-speed internet, bean bags or couches, and similar other facilities. Look for these when visiting a coworking space and compare all your options before finalizing anything. That way, you will get satisfaction fitting your money's worth.
5. Networking Opportunities
Coworking spaces are like incubators that are hosting multiple small offices and startups. And there's a good chance that you can find one which has some potential clients and other business that can assist you with client hunting in some way.
These are the networking opportunities that you get when you are looking for coworking spaces. When they shouldn't serve as your primary motivation to get a workspace, they also don't deserve to go unnoticed when you are weighing your options.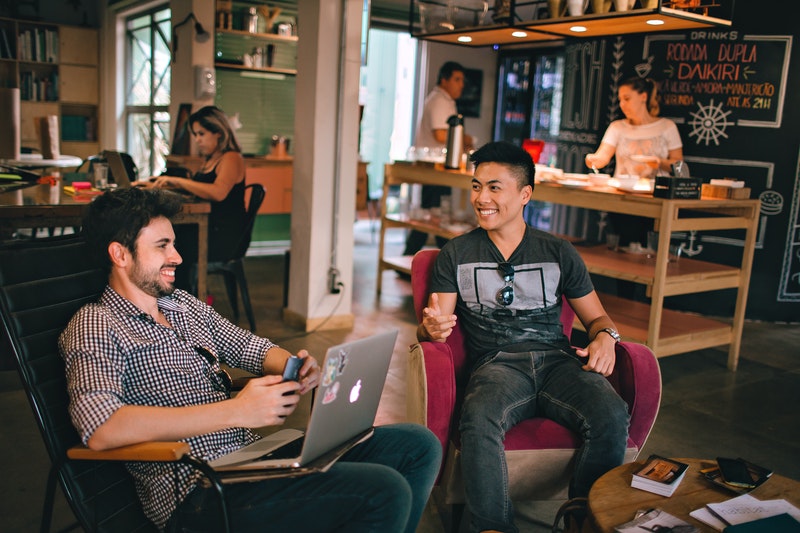 6. The Ambiance and Physical Environment
Besides all this, what's also important to consider are the ambiances and physical environment of the coworking space that you wish to buy.
Going with lifeless environments isn't advised. Instead, prefer something that lets the natural light in, is airy, and has a broad color palette reflected from its interior.
Most coworking spaces are open and boundless, but if some of your employees are exercising their brains, make sure they have some room and silence to concentrate. Bring in some cubicles for that area if you feel that's what you need. Avoid sticking to monotony and customize the space for optimum results.
Summary
Summing it up, coworking spaces should have a touch of your personality and preferences to make it appear welcoming and fresh. These tips help you to achieve just that and the right balance of every element without making you sweat.
So in case you are spotting a workspace, follow them down to the end to find a suitable option.