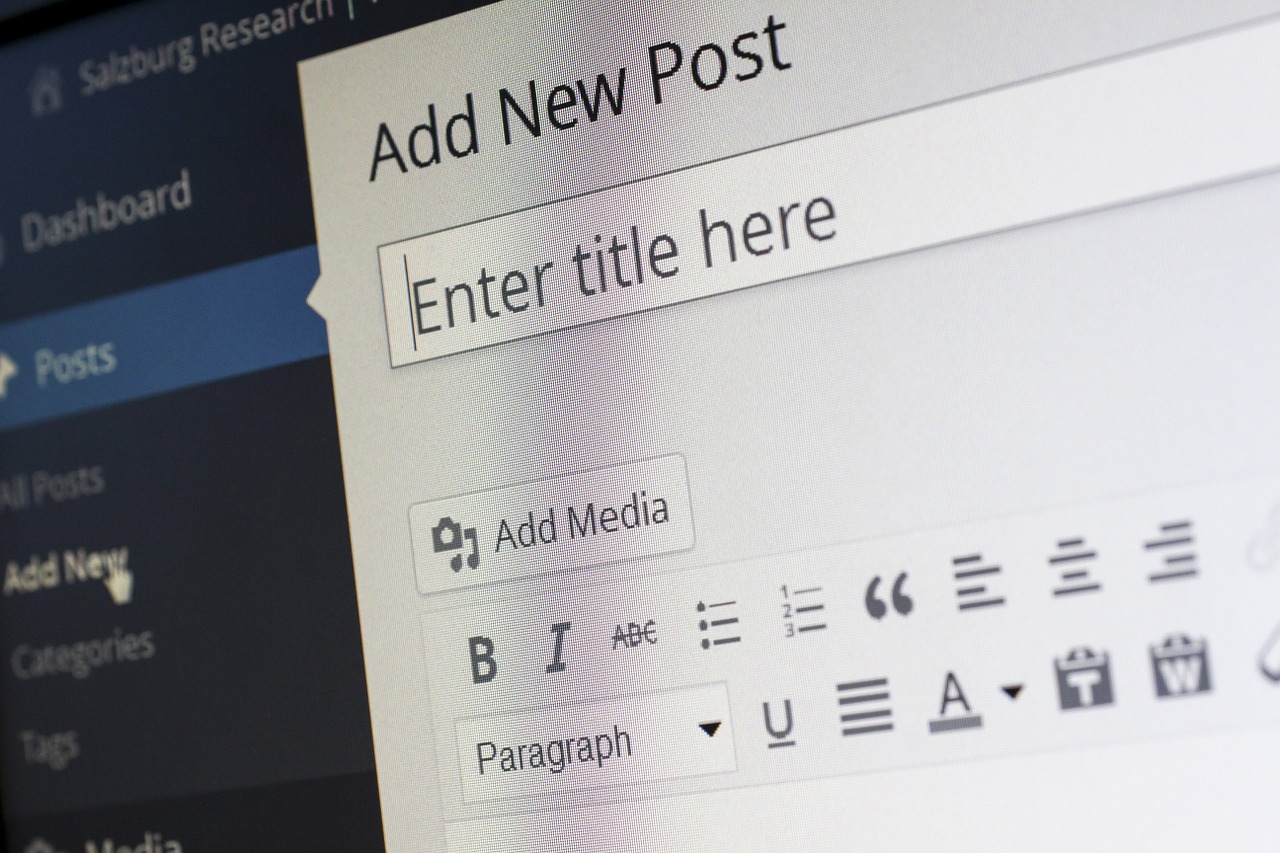 We live in a world where the state of the economy has made it hard for people to sustain themselves with a single job. People are working late into the nights picking extra shifts while others are creating businesses as a side hustle to boost their income. Now, if you are a techie kind of person, you probably know that there are newer ways of creating more money online while in the comfort of your bed at home are even when traveling. Are you wondering about this unique way of making money? Well, to many it's not new.
Blogging is the simplest way of making money online by doing what you love. You can start by having a blog that you can use to create useful content for your readers. Also, your blog can bring you money through placing advertisements and being paid per click. Are you still doubting about why you should start a blog? Doubt no more. We will inform you why blogging is a good idea that should be adopted.
1. To present your skills
If you want the highest position in any company, you will have to stand out from the rest in the pack. The only way to take your professional level higher is through presenting your skill by blogging. Blogging can help you win over the competition.
Firstly, blogging can enhance your personal profile. Managers in any hiring company will love to know if you are indeed an expert in whatever role you want to play. Blogging will allow you to give them something substantial to look at.
Your blog has to be current and relevant to your skills. You have to post topics that are related to your area of expertise. You can sell your brand by blogging because it offers limited experience. You can conduct researches and study on problems related to your field and provide solutions. This can prove how passionate you are.
You may also attract decision makers when applying for a job through the blog. Imagine creating contents for a blog post giving out suggestions on a strong issues relating field and the online platform picks it up. People can share ideas about it on social media, and it may be mentioned in other articles online as well as journals and newspapers. With such exposure, recruiters will be flowing towards your way.
2. To make additional income with advertising or affiliate programs.
With an established blog and one that has traffic, you can begin finding out affiliate programs that can put money in your pocket through your blog. Affiliate advertising is an online marketing channel where an advertiser pays a blogger to promote their products or services on the site of the blogger.
With your blog, you can earn money through various types of affiliate advertisements. These types may include; pay-per-click, pay-per-lead or pay-per-sale. All these affiliate advertisement types are performance based. What does this mean? As a blogger, you won't earn cash till your readers perform the required action such as clicking on a given link and buying a product from the link that has directed them.
Many large and famous companies provide affiliate programs. One can set up their blog in minutes and start earning. Such companies include Amazon where a blogger can choose from a wide variety of ads. Bloggers can determine the exact Amazon products they'd like to feature on their blogs also. Other companies include; eBay and AllPosters.
3. A way for new clients to find you on Google.
One of the best and legal ways to earn clients is to write blog posts that are ideal for your clients. This will reel them into your site and give you a chance to show them the vast knowledge you have in your field. As a blogger or business owner, you should start writing to get more clients and earn more of their trust.
Firstly, you can showcase your team on your blog post. This will help new clients gain confidence in your work. Blog about the recent outing, team building, or simple dinners. Clients will get to see the kind of people you work with.
Also, you can write about your services and mean every word. Get the main keywords that people search on Google and use them. You can also allow guest posts and post personal topics. Blogs have a more significant role in a business' success. Clients would have read your blogs before you approach them with an offer.
4. Express your opinion about what you love.
Blogging is one of the ways one can express their ideas with no fear. Although many bloggers in their respective industries report news, those who represent their opinions about the story and trending events in their industry get their blogs to be liked more.
There are many easier topics than others, but people value personal opinions more than anything else. If you have a politically based blog, share your thoughts on what a politician is saying. If it's about cameras, you will have to inform your audience about what you think about the features of a particular c camera you are writing about.
When one expresses their opinion others will be drawn out to share theirs, and you will have productive conversations. Your opinions will also help your readers to understand any information and how it applies to them. Your content will be beneficial to them.
For example, AzBigMedia.com provides business, entertainment, and lifestyle news to its readers. It is a great platform for the Arizonans to share their thoughts and opinions with each other. This facility results in promoting a healthy and well-informed lifestyle to its readers.
5. Educate other people.
Blogging can also be a very vital tool in education. Both educators and learners can use blogs to promote learning. Instructors can use their blogs to publish assignments, learning resources, and keep students or parents up to date on classroom events, contents covered and important dates. Students also can use blogs to post writings and educate others on topics they are familiar with.
6. Document your journey.
Are you a person who has come a long way and you would love to share your experience with others? Well, did you know you can use a blog to document and share your life experience with others? You can record your journey in any profession to inspire others who would love to join you.
Conclusion
You'll be surprised to see that once you start blogging, you will impact many people around you. You can also create wealth by writing the contents of your field or what you are passionate about to others, and build your brand as well.