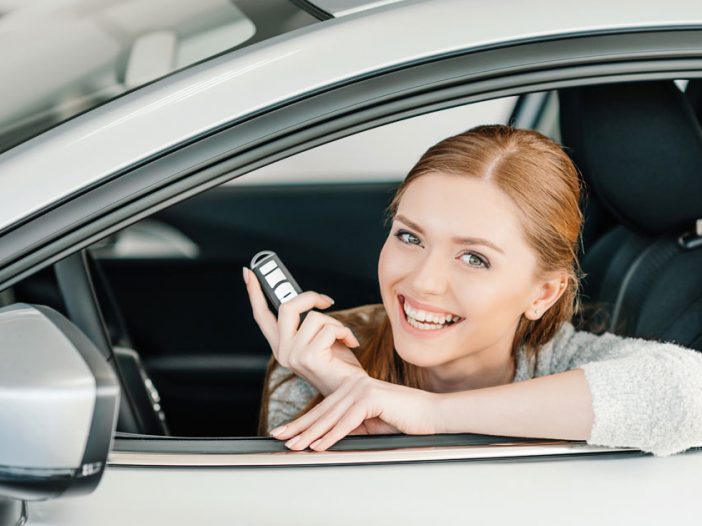 Are you thinking about getting a new car soon? Whether this is your first or the long line in vehicles that you have owned previously, you need to make sure that you track down the right vehicle for you.
There are so many different types of cars out there, and each one has its own features and driving styles. If you are thinking about getting a new car, think about some of the following factors.
Cost
One of the major factors that are always present when trying to select the right car is its cost. Some cars are very cheap, others are incredibly expensive. The vast majority of us might not be able to afford a luxury car, but that does not mean that we can't afford one of the ones from the lower end of the market.
Within this, there is still a lot of scopes. Remember that most of the time you do not have to pay the full price of a car on the spot, and you could instead find some sort of financing or monthly payment scheme.
This could help you get a better car than you might be able to afford outright, but you do need to double-check that you will be able to afford whatever the repayments might be.
Type of Car
You do need to think about the type of car that you want to buy as this can have a big impact on the cost of the car and your needs that need to be met by it. For example, if you need a lot of storage in the back for a pet crate or equipment for your hobbies, a compact hatchback is not going to be the right option for you.
Likewise, you might love the idea of a convertible but could live somewhere where it rains nearly every day. You will never get to drive around with the top down, and this feature could end up being something of a waste of money.
You might also want to think about the motor of the car that you choose. Even one model of car might have several options for its engine compared to others you could buy.
Why not consider going electric too? Thinking "Should I buy an electric car?" Check out a site like https://www.compare.com/ to find out more about the merits of driving this type of vehicle!
Automatic or Manual?
If you have an automatic license, you have to get an automatic car unless you are willing to learn to drive a manual. However, if you have a manual license, you have the full selection of cars on the market since you will be able to drive both.
This is something that you need to consider, as not every car will come with a manual gearbox.
Driving an automatic car is very different from driving a manual one, especially if you are used to the latter. You will be able to adjust, but there are some things that you need to watch out for to ensure that you don't make a mistake when driving this sort of car.
Manual drivers are used to handling their machines in a certain way, and you just won't be able to do this with an automatic.
Drive
A test drive is one of the most important parts of the car buying process because it lets you test how the cat actually drives. If you have no idea what the car feels like to drive before you buy it, you could end up disliking it immensely. You need to make sure that you like how it feels from behind the wheel, and how it handles in certain situations.
If you have the opportunity to take the car for a test drive, you should always do it. Don't try to stick to one type of driving if possible. You need to put the car through its paces in as many places as you can.
Of course, if you live in the middle of a city then you are unlikely to be able to take it up hills and into more unconventional terrain in the time that you have for the test drive.
However, you should still try to see how the car can handle hills, and also check how easy it is to park in a bay or some other fiddly manoeuvre. If it does not feel intuitive or easy, or you think that the car feels clunky to move, it is an indicator that you should look for a new model.
Cabin Layout
Many people focus on the exterior aesthetics of their car and they forget that it has to be sensible and properly laid out from the driver's seat. It doesn't matter how your car looks from the outside when you have this perspective, but you do need to be able to reach all the controls properly.
The first time that you sit in the car, take note of where each of the major controls is. Make sure that you find important ones like the windscreen wipers and the headlights. Also, take a note of where the fuel gauge and the speedometer are.
These are two of the important metrics that you need to keep an eye on, and so they need to be in a place that falls into your eyeliner.
On top of this, you also need to make sure that parts of the driver's seat are easy to adjust. In addition to shifting the seat back and forward, it should be easy to raise or drop the steering column and adjust the mirrors.
Buying a car requires a lot of thought and consideration. It should never be something that you just jump into, so you need to make sure that you know what to look for in a car, whether that is a preference or a general understanding everyone has.
The perfect car is waiting out there for you – you just need to find it and make it yours!