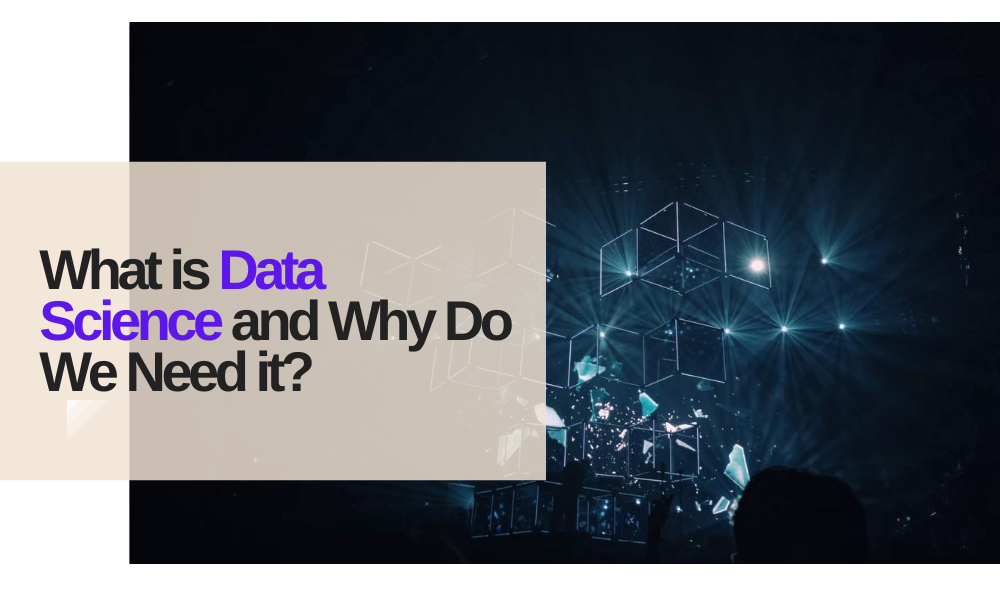 Data Science is a field that has been getting a lot of attention these days. The reason is simple. Computers and software world is expanding at lightning pace. What was once thought to be an industry that would soon hit saturation, is now growing every single day, every single minute? Data science is a diverse field that combines data, both structured and unstructured, from a lot of different areas to give an insight as to how that particular thing works.
It can be safely said that it is a kind of intersection point of mathematics, statistics, machine learning and information technology.
Some veterans in the field have even gone to the extent of saying that data science is the "fourth paradigm" of science because information technology is really changing the way science is being perceived and used.
People usually take data science to mean the wrong things. For them, a lot of the time, data science is all about flashy infographics, or just analysis or statistics or maybe just numbers.
That is a misconception. Data science includes all of these things, but no one thing only out of these in particular. broadly speak about the process of data science, it usually involves the following sub-processes, namely:
Data Munging: The data that is available for use is usually raw data and needs to change form before it can be used.
Data Mining: This is quite the buzzword today and you must have either read it or at least heard of it. It traces and extracts the pattern of virtual or online behavior.
Then comes the process of using the information that has been attained for the purpose that it is needed, after making an analysis of it.
Since data science is a specialized field, it requires you to have specialized knowledge of certain things, which act as tools and help accelerate and enhance the process. Data literacy has become a worthwhile investment for fresh grads and young professionals who want a boost in their careers. Python, R, Structured Query Language, R, Tableau are some of the tools that you can choose from. It also depends on the kind of work that you want to do, since Python is an all-purpose language, whereas R is one which is not so great for data mining, so you can pick and choose which is it you want.
It has become one of the most popular and, not to mention, one of the high paying jobs in the market just now. Demand for information technology is ever on the rise since the virtual world is making some progress every day. At such times, something like data science becomes even more important. And since it is such a highly demanded prerequisite in certain jobs, a data science course becomes all the more necessary.
Resource Box
Data science requires you to be analytical and paying attention to the details. It requires an interest in the field of information technology and a knack for statistics and numbers and some familiarity with machine learning or at least a desire to learn about it.
If this sounds like you, we have a great option awaiting you with 360 digiTMG, where you can learn a data science course and a lot more, to help you have a better standing among your competitors.
Click here data science training institute in hyderabad
Navigate to Address
360DigiTMG – Data Analytics,
Data Science Course Training Hyderabad
2-56/2/19, 3rd floor, Vijaya towers, near Meridian school,
Ayyappa Society Rd, Madhapur, Hyderabad, Telangana 500081