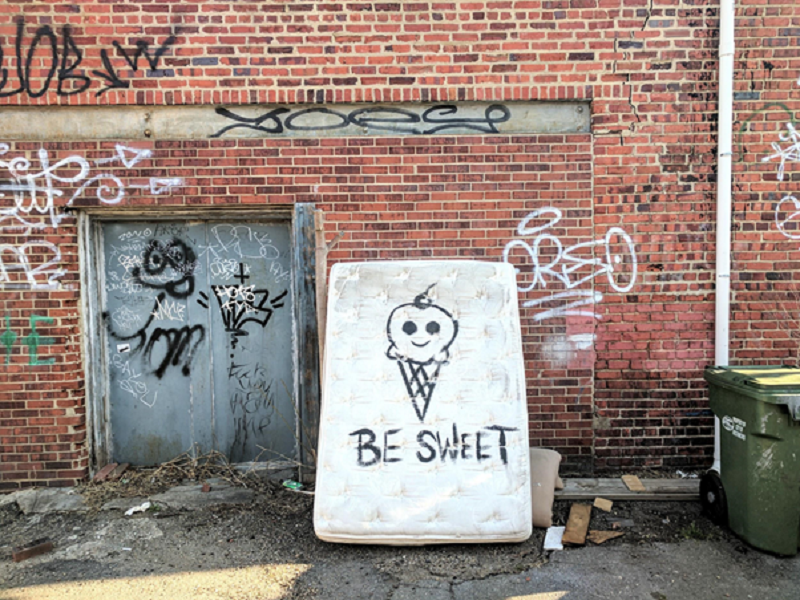 Just like any other household item, mattresses don't last forever. And when they're finally worn out and torn, you'll want to get the best way to dispose of them. Alternatively, instead of having to call furniture removal experts, there are several ways you can use to utilize old mattresses.
The average lifespan of a mattress is ten years. However, the materials, quality, and type will determine just how far you can go with your mattress. Those with lower quality and cheaper materials can last anywhere between five and seven years. Experts in this field advise people not to use old mattresses due to the stress involved when sleeping. And here's how to know if you have an old mattress:
Tearing or ripping.

Waking up achy and tired.

Sagging or lumpy mattress.
In the case that you establish this, you need to find ways to get rid of it through furniture removal experts. On the flip side, you can also find good use for it. Here's what to do with used mattresses:
Throw it away
Sometimes this is the best way you can use to deal with old mattresses. Simply throw it away inside your dumpster or garbage disposal area. You can also place it on the curb for the city's waste management to haul it away. However, if you plan to use this method, make sure that you first confirm with them about their policies regarding furniture removal and mattresses.
Also, try and find out whether or not they have a mattress disposal or removal fee. Don't just go and blindly dispose of it on the curb without proper consultation. Lastly, place the mattress appropriately in a way that doesn't block movement.
Take it to The Dump
Taking your mattress to the landfill is a possible option. However, you should only consider it when all of the other methods don't seem to work. Again, the fact that you'll have to plan how to take the mattress there is another challenge.
Some landfills, again, won't accept mattresses. In fact, some don't allow heavy junk items, such as in the case of furniture removal. Also, figure out how you'll transport the mattress to the dump, either by using a truck, or a furniture removal company.
Use a Dumpster Rental for Furniture Removal
Dumpsters have become quite convenient these days. They are ideal not only for furniture removal but also for other junk removal services. Renting a dumpster depends on what removal project you want to handle. In this case, getting rid of your old mattress won't take up much space.
Therefore, the size of the container doesn't have to be huge. The average cost you should expect to foot here is between $100 and $250 when renting a dumpster. A note to self when renting a dumpster is that you shouldn't fill it to the brim. Doing this could result in extra charges and fines on your end.
Take it to An Old Mattress and Furniture Removal Service
There are several such services you can find near you, which will even come and pick up the mattress. However, you need to pick the right furniture removal company, as not all of them will deliver credible services. Go through reviews online and analyze their policies before hiring them.
Donate the Mattress
A donation is a great option nowadays, but only if the mattress isn't in a terrible state. Many of the charity groups around won't take in a dysfunctional mattress. This is because they normally collect the mattresses and give to the needy or resell them to get funds.
There are tons of charity groups you can donate the mattress to. Some of these groups include the Salvation Army, Habitat for Humanity, Goodwill, and Bye-Bye mattresses, etc. Taking the mattress to a homeless shelter is also a feasible donation option.
Sell Online or Offline
Another great furniture removal technique is selling. However, have in mind that you'll only sell the mattress if it's still in usable condition. People will rarely purchase a distorted mattress.
When selling is your preferred option, then check if you can do so online. There are lots of sites nowadays that offer a platform to sell almost anything online. Such include Craigslist, which has numerous users checking what to buy.
If you're a bit skeptical about using online methods, then you can sell the mattress offline. Use a garage sale, for instance, to capture the attention of those who might be interested.
Recycling or Repurposing for Furniture Removal
Recycling and repurposing are other great ways to deal with furniture removal. You can turn the used mattress into other useful items at home. For instance, you can make it a comfortable pet bed for your cute little one.
Also, you can take the mattress to a recycling plant near you, so that they can transform it into something meaningful.
Final Thoughts
In summary, these are the best things you can do with a used mattress. In case you're stuck and don't know what to do next, consider calling a furniture removal company.