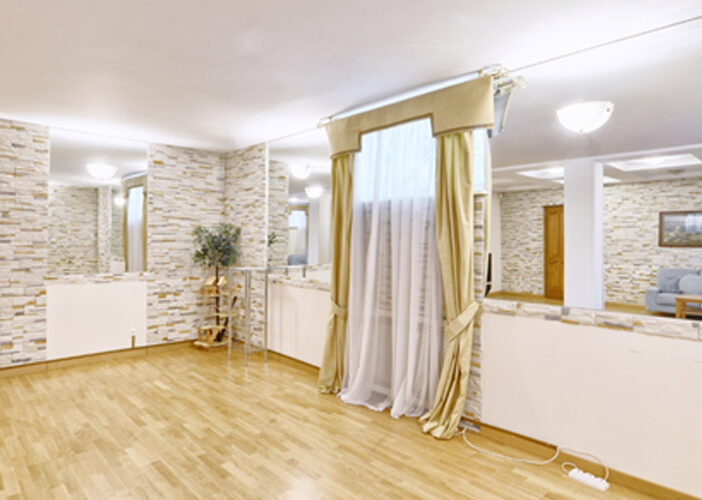 Laminate and vinyl floors look amazing in homes and are also more affordable than solid wood. Aside from that, you can customize the looks and make them look like real oak or pine planks.
Over the years, many companies have been able to upgrade and innovate the materials they are using so that homeowners will get their money's worth when they buy these artificial wood floors. You can also get the ones that look similar to stone and tiles.
However, with so many options in the market, it can be confusing for some to choose which ones are right for them. When you're renovating your home, and before deciding to buy the laminates, you might want to do some research about the ones that have higher quality and those that are waterproof so you can use them in your kitchen or bathroom. The planks should also be comfortable for everyone in the household.
Hardwood is amazing, but it can break the bank. If you want to look for other options, visit this website and see the ratings and different brands that might be right for you. In the meantime, here are some options that you should consider:
1. Laminates
Nowadays, laminates are made up of high-quality materials that are worth the investment. In the past, they were considered low-end flooring and looked "fake," but this was in the '80s. Now, times have changed, and you can now find these planks very tough, great-looking, and cost-effective. You will also have a lot of advantages if you choose laminates as your floor.
The structure consists of a fiberboard or plywood base with patterns or wood grains. The wear layer can protect the floor from scratches, and the image layer mimics tiles or wood. They are very affordable, and you can find options as low as a dollar per square foot. However, the high-end ones can be more than that, but this is an amazing alternative for those on a tight budget.
The installation is easy, where the planks snap or click together and can be installed over existing floors. They don't use nails or glue and can withstand high-traffic areas in the home.
Most of them have materials that can protect against scuffs and dents and are great for doorways or mudrooms. While they are not generally waterproof, they tend to perform better against grit, dirt, and grime than hardwood floors.
When you have kids and pets, laminates can resist mud, stains, and puddles without any issues. They also tend to be low-maintenance, with various looks to choose from. See more about other alternatives on this page: https://www.realsimple.com/home-organizing/decorating/tips-techniques/wood-flooring-alternatives.
2. Engineered Hardwood
Engineered hardwood might be synonymous with "fake wood," but this isn't totally true. Many people mean that this is not the same as solid oak floors, and they are often used in the same way as laminates, but here are some things to know.
Engineered wood has a thin solid wood veneer on top, and the bottom consists of a rigid fiberboard. It's real wood, but it is more affordable and requires less maintenance. Contrary to what many say, this is actually the real thing, and the top material is made of walnut or oak.
The finishes emulate the look of many popular floors, and there are oil and sawn veneers to make it more attractive. The engineered floors are also more comfortable underfoot, and they cost less. If you love the more exotic looks of teak or mahogany, you can achieve them with a reasonable budget. The materials and installation are more affordable, and there are discounts that you can take advantage of on some sites.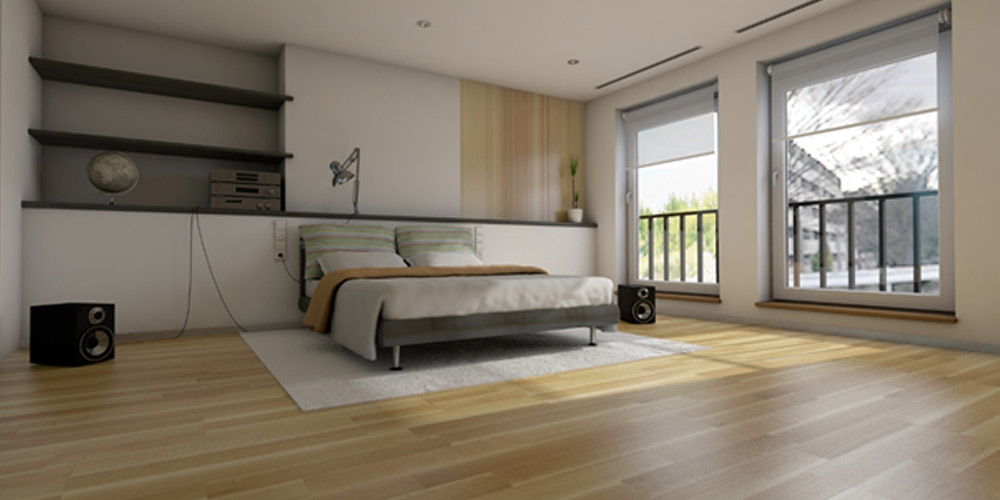 3. Vinyl Planks
The vinyl planks are low-maintenance, and they are durable. They've come a long way since their inception. Most materials today are versatile, and you can find luxury vinyl planks or tiles in many shops across the country. You can also browse them from different sites and see the prices and the designs that will match the interior décor of your home.
They are excellent at imitating the feel and look of wood, and most have PVC materials at their core. They have a great layer of design, a sturdy base, and a protective covering that makes them resistant to water. They have textures that are not present in most laminates, and these are achieved through embossed-in-register techniques or 3D printing.
While hardwoods cost around $9 to $11 per sq. ft., If you want more exotic species, you can find vinyl planks for $1 to $6, depending on the design and manufacturer. They are floating floors because there's no need to attach them to the subfloor, and they are the easiest to install. They are incredibly water-resistant and can be installed in bathrooms or basements. You don't have to worry about warping or swelling with them.