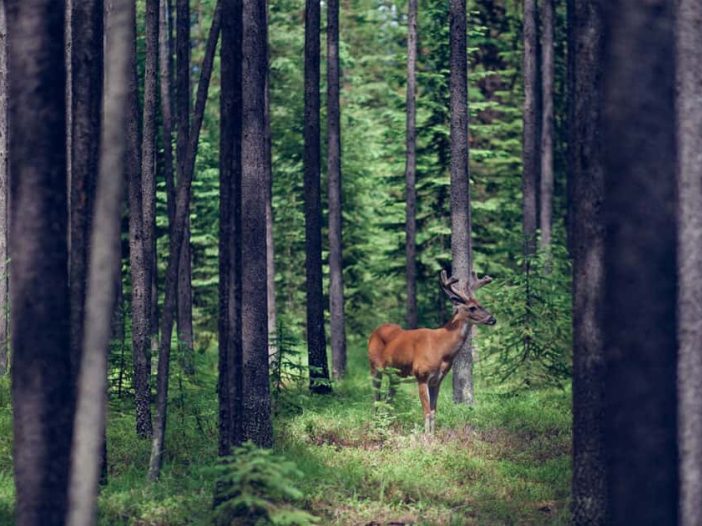 When you go outdoors for some hunting activities, you will need some things that are vital both for your hunting and survival needs. As you know, many people have been fond of hunting—whether it be for sports or regulating the population of wildlife.
Besides bringing the usual bows, rifles, shotguns, or other types of firearms, it is also advisable to equip yourself with gears and gadgets. You must know what you should in your bags and kits to be prepared for all the things you might encounter or face in the forests as you go hunting.
Nightvisiongears is the blog site, this website reviews night vision equipment, thermal devices, and other hand tools which are essential for hunting, camping, survival, outdoor adventures and so on.
Protective Clothing and Camouflage
To have a stealth appearance in the forests, you must prepare to wear clothing that will serve as your camouflage and your protection. With that said, here are some of the things that you must wear during your hunting trips.
First is a camouflage jacket; as much as possible, do not wear short-sleeved shirts because there are a lot of bugs and mosquitoes out in the forests that is why it is advisable to wear a jacket for your arms to be protected. Next is camouflage pants—shorts are not advisable because you have to protect your legs and thighs for the same reason as you protect your arms.
Thick gloves and socks are also advisable to be worn. The boots that you should wear should be extremely weatherproof in case you encounter some adverse weather conditions there; and again, do not forget to bring a raincoat.
Camera (Trail Camera)
If you do not want to disturb your target preys, you can choose to bring a trail camera that you will place in a certain location for tracking and monitoring purposes. This is a very helpful gadget to bring since some animals, which may be your target prey, are attentive and runs with an unbelievable speed once they sense some movements near them.
Fire Starter Kits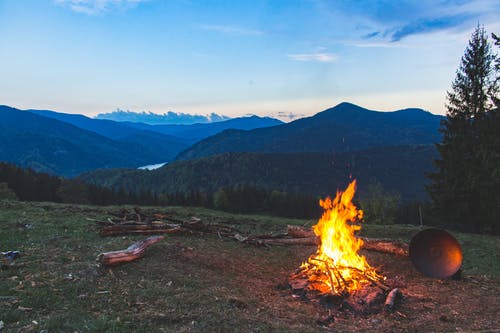 There are some hunting trips that last for some days. If you run out of food, you must have a fire starter kit in order to cook in the forests. In addition, the temperature in the forests can be freezing cold at night since they are surrounded by trees—places that have many trees tend to be cooler and more comfortable compared to places that do not have even a single tree. So, some fire starter kits you should bring with you are lighter, matches, magnesium starter, cotton balls smeared with petroleum jelly, and a fire steel.
First Aid Kit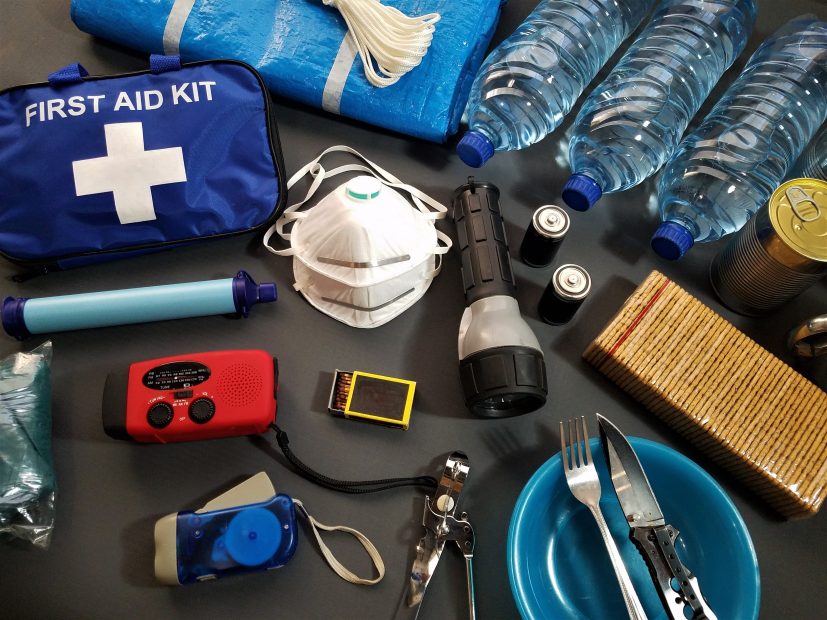 Since there is a lot that can happen in the forests, accidents are sometimes inevitable too. With that considered, you must bring a first aid kit for you in order to address wounds, injuries, and the likes. Some things that you must include in your first aid kits are ointment for bug and insect bites, water purification for cleansing wounds, band-aids, and gauze for wound protection. Some medicines like paracetamol can be included in your first aid kit too.
Flashlight and Batteries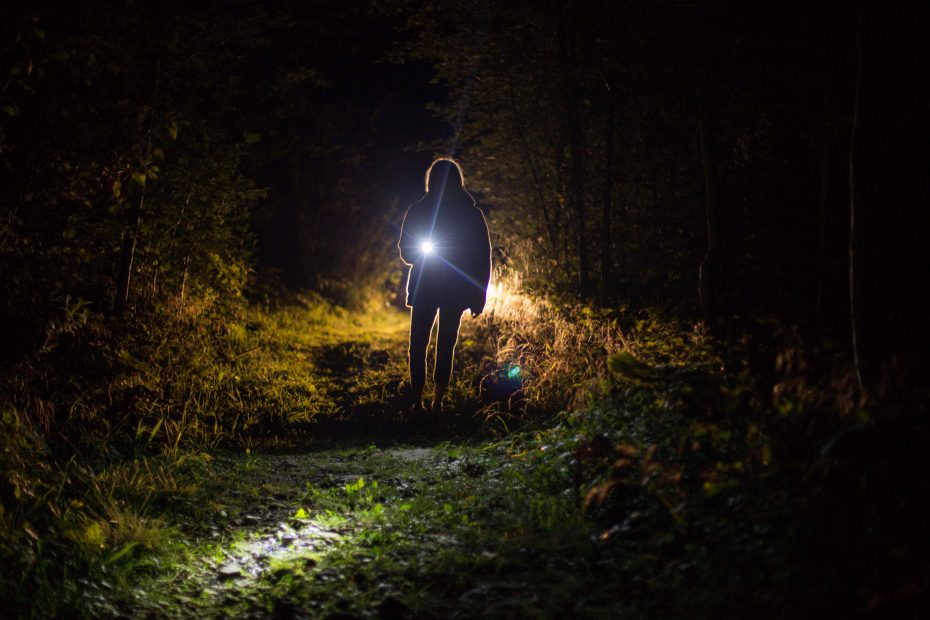 For times when you have to stay hunting in the forests at night, dawn, and dusk, it is important that you bring a flashlight with you. As you know, it is really hard to see during low-light situations, that is why you must bring a flashlight with you. In addition, you also have to bring batteries in case your flashlight and your scope both run out of power.
Weapons and Scopes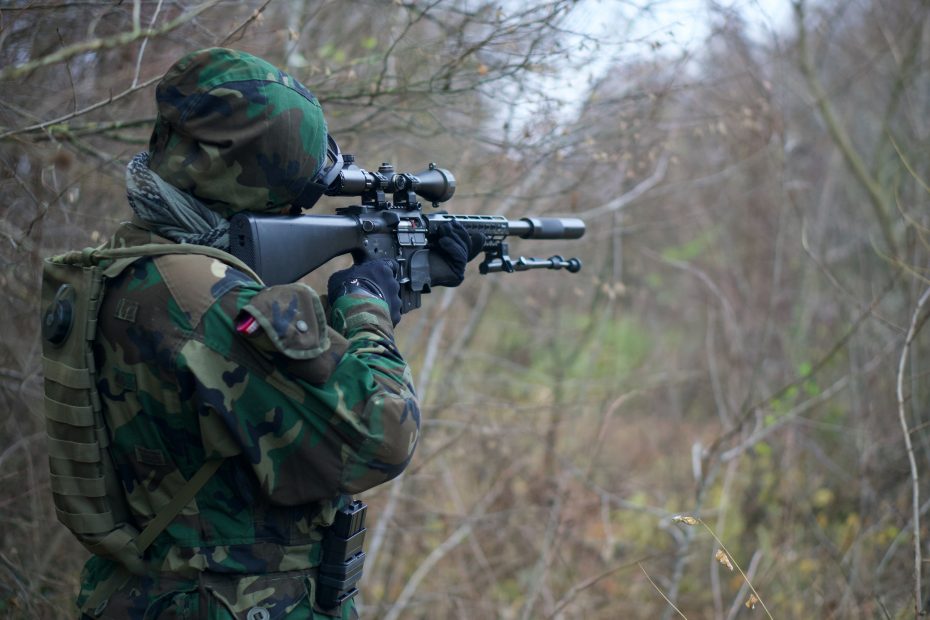 Of course, when you go hunting, it is a must that you bring weapons in order to attack your prey and hunt them down. Some of the most common weapons that are brought by a lot of hunters and shooters are handguns, shotguns, rifle scopes, bows, knives, night vision scopes, and many other kinds of weapons that could serve the purposes of hunting. Also, scopes are advisable to be included in your gadgets and gears too since they will help you see your targets located at a very far distance.
Food and Water
Two of the necessities in life are food and water, and that is why you must include them both in your backpack since you will be required to walk in the forests. With that, you might run out of energy and get hungry, so be prepared with foods that will give you energy.
Mapping Tools and Phone
Some forests are vast in area, and you will sometimes feel lost due to the same view of trees you have out there. With that considered, you must bring a mapping tool with you, such as a GPS or a compass, in case you really get lost sometimes. It is also advisable to bring a phone in case that emergency happens, and you really need to call for help.
Bottom line
When you go hunting, there will be things in the forests that might put your life in danger. So, you must consider bringing the essential gears and gadgets that you will need when emergencies and accidents happen. Your life is of paramount importance, and you have to protect it. Be always prepared by bringing the things mentioned above.