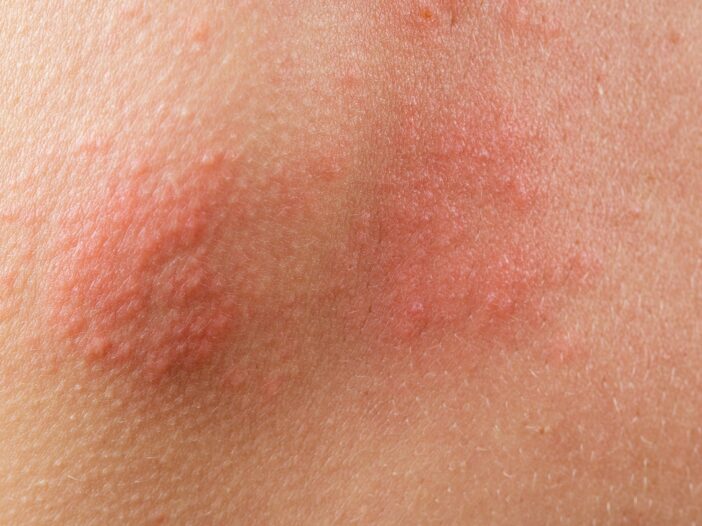 Cast your mind back to childhood. Do you remember that bout of chickenpox that caused burning, itching, and a painful rash all over your body? If you are experiencing similar symptoms in adulthood, you could be dealing with shingles.
Herpes zoster, otherwise known as shingles is an infection that causes a painful rash. While pain and antiviral medication can shorten its duration and relieve symptoms, there are other things you can do to handle the tingling, burning, itching, and numbness that accompany the rash.
Here are just a few tips on how to effectively manage shingles.
Relieve Physical Symptoms
The physical symptoms of shingles can be distressing and have a major impact on your day-to-day life. If you are suffering, certain things can help in alleviating pain. One of which is using cool compresses or ice packs.
These are used to help calm the itch. You can also apply a light application of unscented lotion which can provide relief. You can read more about shingles and the physical symptoms associated with the infection from the Patient. Their guide gives a thorough look into shingles and strategies you can take to relieve symptoms.
Lower Stress
Mental stress can weaken your immune system and act as a trigger for shingles. If you're always under pressure, whether it's through personal or professional endeavors, you need to learn how to lower stress levels.
Too much stress can delay the recovery process and lead to serious complications. Simple exercises like going for a walk, meditating, or listening to music are all effective stress busters. These are brilliant for reducing the risk of shingles too.
Improve Diet
A well-balanced diet is great for boosting your immune system and supporting the shingle's healing process. Those dealing with shingles should focus on eating foods that contain vitamins A, C, and E. Make sure to eat plenty of leafy green vegetables, eggs, whole grains, and dairy products.
Try and avoid food and juices that are high in saturated fat and sugar. Making small changes to your diet can yield impressive results and help manage shingles better.
Get Plenty of Rest
If you're not getting plenty of rest and a good night's sleep, this can weaken your immune system, which can increase your risk of shingles. Getting better sleep is key to keeping your immune system strong.
Sticking to a sleep schedule, paying attention to what you eat and drink before bed, and limiting daytime naps are all great tactics for boosting sleep quality.
Get Vaccinated
The most effective way of managing shingles is to protect against developing the infection at all. This means you should consider getting vaccinated. The shingles vaccine is given as an injection which will reduce your risk of getting the disease. If you do go on to get shingles, the vaccine can make symptoms milder and the illness shorter.
If you have shingles, it can take up to a month for the rash to heal. During this time, there are actions you can take which can help relieve symptoms associated with this painful condition. If you need any further advice, don't hesitate in speaking to your GP.