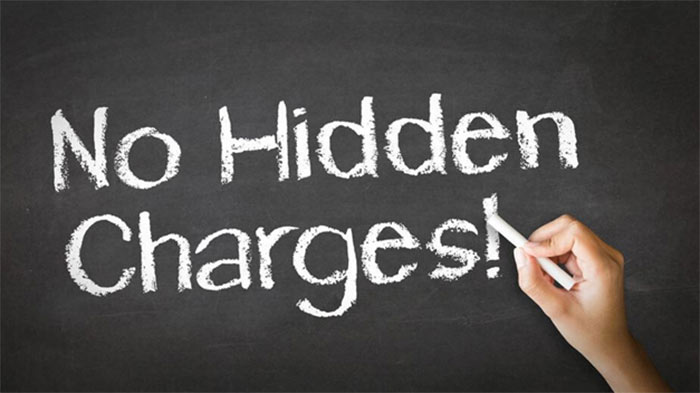 You got the chance to start a new life, at a new address, on the other side of the country. After the initial euphoria pass, you realize the hard part is expecting you – moving. Besides requiring detailed planning and organization, you know that relocation will also be a significant expense. So you've already decided to leave it all to the professionals because you know that you will get the best for your money.
Why it's better to opt for professional movers over moving on your own, read here: https://www.mymove.com/moving/how-to-choose-a-mover/.
There is a possibility you will not calculate all the costs of moving into your budget plan at once. Sometimes it is impossible to predict them so many people are unpleasantly surprised when pay time comes. Reputable companies should emphasize the prices of all their services, and prevent the hidden costs that customers are afraid of.
Dismantling Furniture and Equipment
When hiring a moving agency, you should know that there is no standard form of contract with pre-defined expenses, but it all depends. Who pack, load and unload your things; do you need full assistance or particular service, and so on. These are all factors that influence pricing, but there are often some unexpected costs, such as handling larger pieces of furniture.
You may find this unexpected, but movers have a valid reason to charge you extra for this job. They need more time because things like big pieces of furniture or electrical appliances need to be disassembled, loaded, unloaded, and reassembled in a specific way. Sometimes it is impossible to get them through the door. So your agency staff has an extra job for entering bulky items out the window.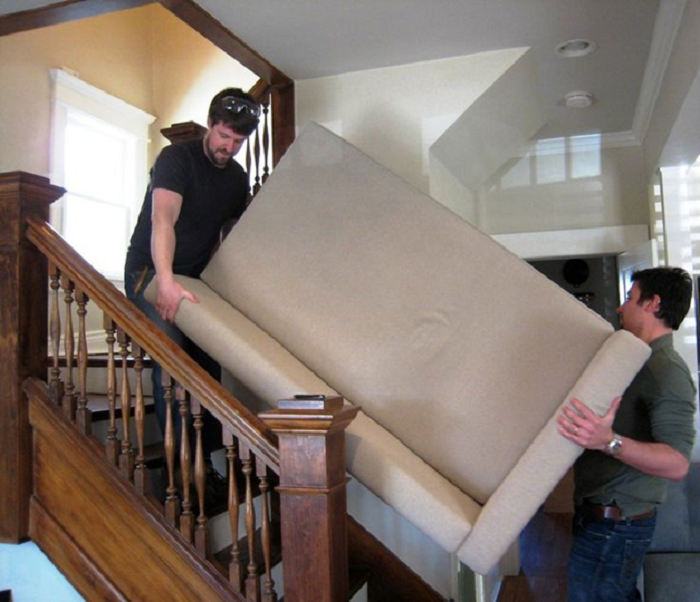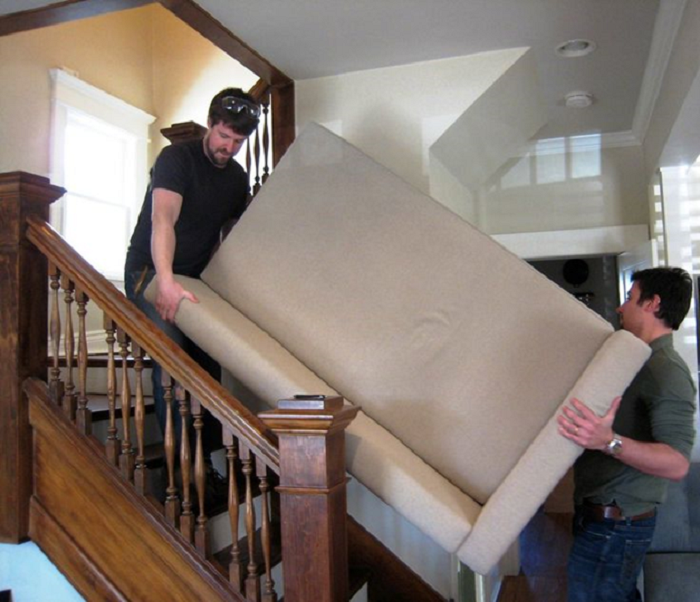 Movers Go Up, Costs Go Up
If you are leaving the building apartment or going to live into one, expect that most moving agencies will include this in the total cost (unless you live on the ground floor). The levels of the building and the possibility/non-ability to use the elevator can be extra charges, and most agencies calculate them as an extra fee per hour.
If there's no elevator or it's out of work, the movers will work harder to bring in or out your belongings up and down the stairs. Some buildings have special, service elevators, explicitly designed for carrying heavy stuff.
However, in the case of an ordinary elevator, consider that movers will take much longer because more people are using it too. They can't hold the elevator forever, so workers have to wait. All of this can increase your bill by several hundred dollars, depending on how many items you have.
Lack of Parking Space
Best moving companies will always do their best to meet your requirements. And you surely don't want to bother too much about moving, since you have already hired professionals to do the work for you. But sometimes, it is physically and bureaucratically impossible to run your relocation smoothly.
The lack of parking space near your house can be a big problem when moving. Also, you may not be able to get a permit to park your truck near the entrance during loading/unloading stuff. It means that movers have to carry your items further than they should. This cost is called the long-carry fee. Most clients forget about it, although they are aware that there may be problems with parking space, especially in large cities.
Canceling the Movers and Trucks
Sometimes things with the relocation can go wrong, and you will be forced to cancel or postpone everything. If you hired professional movers and were forced to call them off, it will be a considerable expense. You never know problems can occur while you plan or realize your relocation, so this cost is quite unexpected.
If there is even the slightest indication that this may occur, make sure you cancel professional movers as soon as possible. If you do this, for example, two weeks before the deadline, you won't be charged. The closer you are to departure day, the higher cancellation costs will be.
The reason for this is the time movers 'wasted' with you. They can't find a new client in such a short time, and they lose potential profits. That is why sometimes this fee can be as much as the total cost of moving if you call everything off in the last minute.
Delays
Sometimes it is necessary to use a warehouse that moving companies offers. These are places where you can store some household items until the departure day. For example, if there are some delays in your relocation but you already canceled the apartment before you could finish everything; or when your new home was not ready yet. Find more reasons for delays on this page.
If you know a new relocation date, it will be easier for you to recalculate this cost. Most companies charge using the container or warehouses per day. And if your move-in day is still uncertain, prepare your wallets.
Speed Things Up
Contrary to the delays, there are situations when it is necessary to move as soon as possible – the beginning of school, first working day, etc. Sure, professional movers can speed things up, of course, if you are ready to pay extra for their efforts.
Professional movers sometimes make several moves in the same tour. That's why sometimes transport of your stuff takes so long. When you are not in a hurry, this is a good solution since the total cost of moving will be lower. However, when it is important to get to your new address as soon as possible, pay extra and rent a moving truck exclusively for your needs.
The price of moving is the most critical factor when selecting a professional mover. But should that be the only parameter? Of course not. Think about the services the agency provides, whether it's licensed and verified, and what recommendations it has. The offers you get from moving companies can vary greatly, but that doesn't mean they offer the same service.