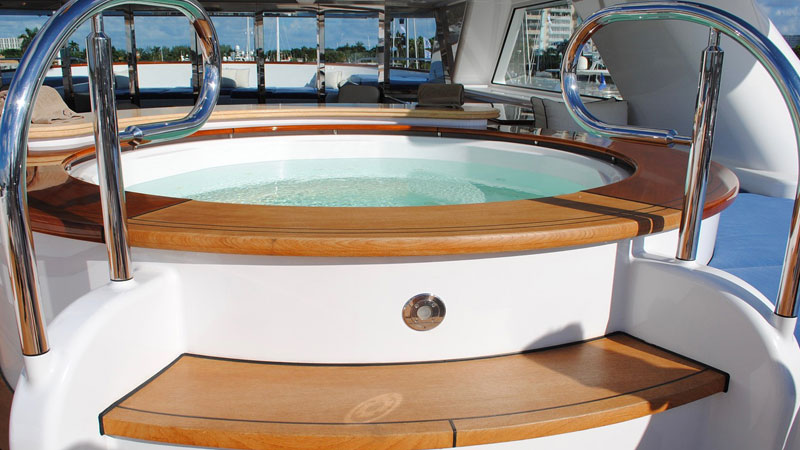 You may wish to get a hot tub installed at your home in the bathroom to enjoy hot baths and get benefitted by taking spas at home. It may seem to be a simple task. But it is not so in reality. It is because you cannot just get any hot tub installed in your bathroom.
Your health is directly related to taking baths in the hot tub. So you must get the best hot tub for your home. A number of factors need to be considered before selecting the most appropriate hot tub.
Need for the tub- The foremost thing is that you must think whether you really need a hot tub or you are just getting it because others also have it in their homes.
Also you must have adequate space in your home for installing it and that too within some protective and safe boundaries.
Care for the tub- The second thing to consider is that after you have finalized that you really wish to have a hot tub, you must see that you select a tub which requires moderate care.
It is because the material and technology of each tub vary and hence there is varying degree of care required to keep them in perfect condition.
Although it is a proven fact that no hot tub is totally maintenance-free, you must still select one for which less care is required.
The brand of the hot tub- Before choosing a hot tub, you must consider the brand of the hot tub. It is because branded manufacturers always produce high-quality hot tubs.
Since you have to use your tub for a considerable period of your life or you can say for life long, therefore you must select a good brand.
It is equally true that you must check the quality of even the leading brands by taking help from professionals so as to avoid any problems later on.
Color and exterior finish- Out of the available multiple colors for interior shells and exterior finish, you must select one which matches with the background where you have to get your hot tub installed.
You can also opt for synthetic cabinets offered by various manufacturers which suit most with the decors of the home.
The cost of the tub- It is perhaps the most important factor to consider because you can go to buy a hot tub only if you can afford to purchase it.
The cost of the hot tub must be reasonable and within your budget. Apart from the purchasing cost, there are some monthly operating costs as well associated with a hot tub.
You must select a tub which requires moderate maintenance costs so that it is easy for you to spend some money every month.

Number of jets- You must check the number of different jets in the hot tubs. There must be different types of jets scattered in the whole tub so as to give you complete bathing and spa experience.
After giving due consideration to all points, you may choose the most appropriate bathtub required by you.