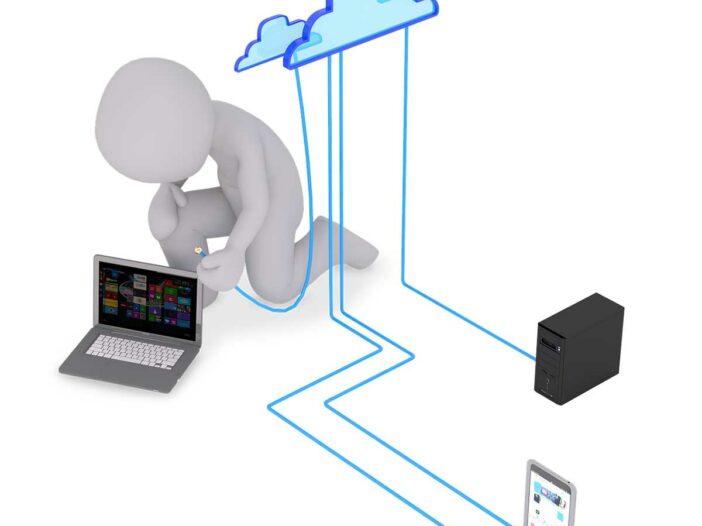 Organizations need secure access across remote users, devices, and sites. They must also support multi-cloud and SaaS applications and deliver an appealing user experience.
SD-WAN provides a solution for these challenges. It can improve the agility of MPLS-based connections and better use broadband or wireless WAN (WiFi, 5G) links. It can also automate the network infrastructure with support for APIs.
Policy-Based Routing
As cloud computing and SaaS applications became increasingly popular, traditional WAN architectures needed help keeping up. The problem stemmed from the need to backhaul data from branch offices to central data centers.
It added latency and reduced application performance. SD-WAN provides a more flexible WAN architecture that optimizes network bandwidth, increases reliability, and reduces costs by using multiple routes to connect remote sites to the central data center. It also improves security and simplifies management by reducing the number of routers and gateways required.
Rather than relying on expensive MPLS circuits, an SD-WAN can utilize a mix of diverse network connections like broadband Internet and LTE. By aggregating different links at the link level through link bonding, an SD-WAN can increase last-mile bandwidth and improve reliability with more resilient connectivity.
Most basic SD-WAN solutions will automatically direct traffic based on configured policies to the best path without requiring the IT team to backhaul data manually. It can also detect and resolve problems such as packet loss, jitter, and latency to help achieve consistent quality of experience (QoE) for critical business apps even when underlying WAN transport services are impaired. This lifecycle orchestration and automation ensures that changes to routing or QoS can be made quickly and with minimal disruption.
Network Slicing
For specific business applications that need high speed and low latency, separating them from the rest of the network can be advantageous by dedicating a dedicated slice. It is significant for industries such as media and creative that need to send large amounts of data quickly and securely and don't want to compete with other applications.
In addition to removing competition from other processes, this also increases speed and reduces latency, as the dedicated slices will not be impacted by traffic for other services.
Network slicing creates different network connections based on unique requirements, for example, high bandwidth and low latency for an IoT use case or ultra-reliable and low latency communications for 5G services like massive machine-type communication (MTC).
A hyper-scale cloud is needed to support these networks, provide the necessary resources, and meet specific performance needs. A combination of virtualization technologies and cloud-native tools creates network slices, while a centralized control function performs the life cycle management and configuration for each slice.
In addition, the architecture of SD-WAN is genuinely separate, and its behavior is independent of other slices (although this may not be true for physical elements in extreme cases). It allows service bursts or performance issues to impact only one slice without affecting others.
The slicing capability is essential for communication service providers to meet the evolving demands of their enterprise customers. The latter expect automated business and operational processes, delivering services faster with high security.
Network Function Virtualization
Network function virtualization (NFV) decouples the control mechanism from networking hardware, enabling a more agile, dynamic environment that can quickly adhere to and execute business objectives. It opens up various opportunities for organizations, including building WANs that leverage low-cost Internet connectivity or combining private technologies and commercial broadband connections for improved performance.
Unlike traditional WANs, a secure SD-WAN can direct traffic over multiple WAN links using application-driven prioritization without costly MPLS circuits. It improves WAN reliability and speeds up application delivery. It also enables local internet offloading of SaaS and IaaS applications, which delivers a higher quality of experience and increases end-user productivity.
Today's high levels of mobility and cloud adoption are putting pressure on enterprise WANs to support multiple types of applications. It risks traditional WANs causing disruption, slowing down business operations, and creating security vulnerabilities through misconfigurations, software flaws, and other attack surfaces.
A secure SD-WAN addresses all these challenges, enabling a single, cloud-native platform to connect and secure all enterprise resources, whether physical locations, central data centers, or the mobile workforce. By unifying SD-WAN, firewall, segmentation, routing, and a complete network security stack into one solution, businesses can achieve a faster and more affordable WAN transformation journey while ensuring consistent application performance and resiliency.
Virtual Network Functions
Unlike traditional MPLS networks, which are specialized and expensive, SD-WANs use virtual networking functions to run on standard servers. It reduces hardware costs, increases reliability, and allows centralized management. With centralized management, organizations can apply consistent networking policies to all sites.
It enables them to route traffic based on the availability and performance of different network links. The best dynamic solutions can provide advanced features such as session-by-session routing, QoS tagging, and queueing strategies to improve application performance.
It is significant for business-critical applications that can be impacted by latency and packet loss. Using a unified policy framework and additional telemetry, the intelligent fabric can identify individual application sessions and steer them around congested or overcrowded paths to improve performance.
Session awareness is tied to a dynamic path selection and prioritized routing capability, which allows IT teams to eliminate the toil of manually managing network equipment and focus on more strategic projects to drive innovation.
In addition, a business-driven SD-WAN can handle a total transport outage seamlessly and provide sub-second failover that prevents critical applications from halting. The centralized orchestration and lifecycle management also simplifies deployment, configuration, and changes to ensure adherence to the organization's goals, policies, and security requirements.
It enables IT teams to respond quickly to change and accelerate their pace of digital transformation.