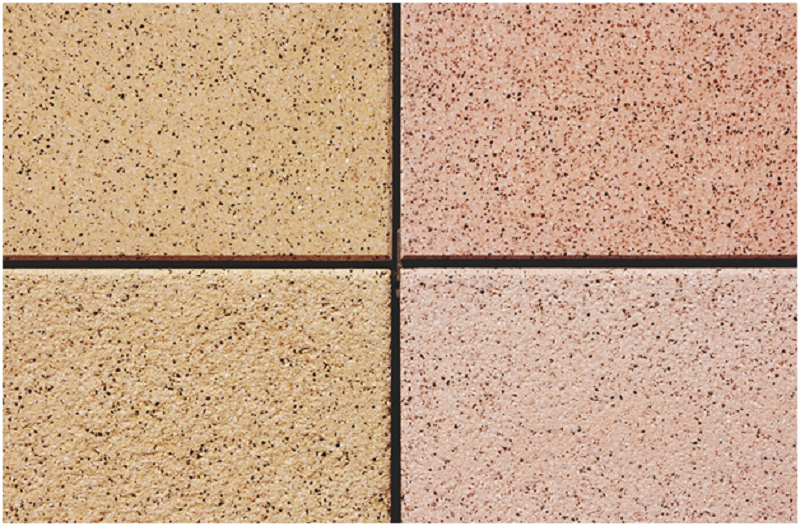 Maintaining your concrete floors and keeping them clean all the time is probably one of the most workable household chores you need to do on a daily basis. You spend most of your time maintaining the durability and stability of your concrete flooring so that it'll look good and clean.
Besides, your flooring needs a lot of care and proper maintenance to sustain its finish. It requires adequate cleaning materials, and you have to carefully select them to make sure that you maintain a sturdy and good looking floor.
Hence, you need to know several techniques you can apply so you can increase the lifespan of your flooring. Take a look at the best tips below that you can follow to maintain a glossy and well polished concrete floor made of slabs.
Work with Microfiber Pad
Use a microfiber pad when cleaning and removing dirt on your slabs. The use of microfiber pads can save your time cleaning your flooring since you don't need a heavy scrub on it. Microfiber pads are more smooth compared to abrasive cleaning materials such as a scrub or regular brush.
Keep in mind that the floor is where we step on. Dirt from your feet, your shoes, or just even dust falling on the floor can make it very dirty and unsettling to look at. Not only that, grime and dirt are dangerous because they can cause a person to slip when they unknowingly step on a dirty surface.
Use Clean Water and a Mop
Using clean water and a clean mop will easily remove dust particles. Bucket cleaning is required if you have a residential area. But, in commercial buildings automatic floor scrubbers are applicable.
Do be careful in using regular mops and water when cleaning oil-based grime. Water can easily spread the oil around, making it more messy and difficult to clean. Use a mixture of soap and water to clean out the oil. You can also follow up with a piece of cloth and wipe away the grime.
Neutral Floor Cleaner
In some cases, concrete floors easily pick up dirt because of their abrasive and rough surface. The uneven surface makes it more easy for dirt and grime to cling on. Neutral floor cleaners are the best tools you can use because plain water may not be sufficient to remove the dirt.
Use floor cleaners along with abrasive materials such as scrubs and brushes. The bristles on these tough cleaning tools can easily pick up dirt and grease from the rough surface of the concrete floor. Also, wash the spills and stains immediately once you notice it so it may not contribute to the decay of your flooring.
Clean with Sufficient Time
If you apply a cleaner on your concrete floor, make sure to give it sufficient time so you can mop all the debris. This method is applicable if your concrete floor contains hard-to-remove stains such as grease.
Giving your cleaner enough time softens the grease, making it easier to clean up. To further lessen the waiting time in softening grease, you can add warm water to your cleaner. After giving the solution ample time, you can now proceed with cleaning the floors.
Be very systematic in scrubbing your floors so the grease won't spread. Having a constant stroke enables you to do your cleaning much easier and faster.
Maintain Wet Cleaning Agent
If you are using a cleaning agent, let it dry once you apply it on the floor. A wet solution on your floor can lead to accidents because it can make smooth surfaces more slippery. Apply a cleaning agent one tile at the time. Divide them into single areas and do clean the solution first before you move to the next space.
Keep using pH Neutral Solution
To maintain freshness and durability of your floors, avoid using citrus cleaner, ammonia, vinegar, and bleaches. These type of cleaning materials do not contain conventional pH materials and will ruin your slabs and shorten its lifespan.
That said, examples of pH neutral cleaners contain less alkaline and acid. Bear in mind that if a cleaning material includes a lot of alkaline and acid, it can cause corrosion and may dissolve your concrete floors.
Run a High-Speed Burnisher
There are times that your concrete floors may run out of shine and high-speed burnishers can help you retain its polish. High-speed burnishers can grind the debris and dirt and will help the bright pop back.
Takeaway
Proper cleaning and care of your concrete floors is a big part of improving your home on a daily basis. Well-maintained polished slabs can extend the lifespan of your concrete floors. It also pleases every visitor you may have, and it is good for everyone's wellness.
That said, by following the tips enumerated above, you can keep the durability and beauty of your floor intact and your health safe.