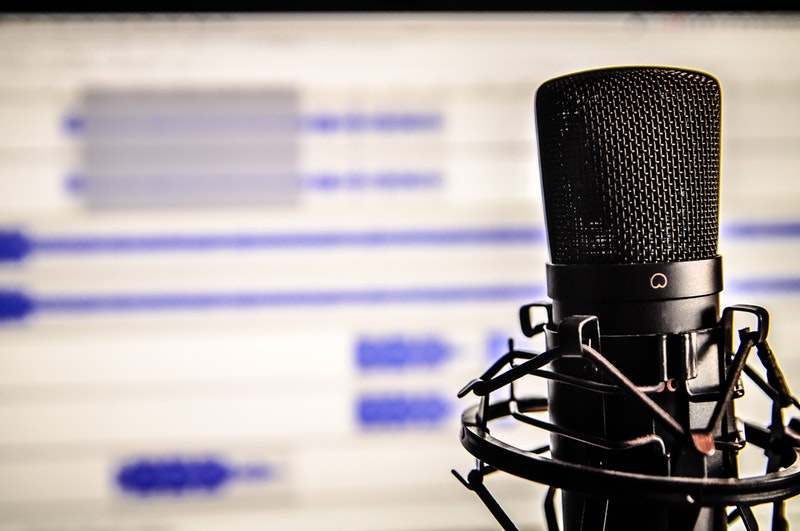 What is a Podcast?
In simple terms, a Podcast is a radio session conducted over the internet on specific topics for listeners.
The word Pod in Podcast stands for iPod, while Cast refers to broadcasting that is similar to a radio transmission but in this case, is exclusive for internet devices. The content of the Podcast is portable and one can listen to a Podcast from anywhere.
Today Podcast is a phenomenal platform that hosts brilliant performers conducting interviews with guest speakers or doing a single monologue. Some Podcast is by individuals who are merely sharing their thoughts creatively and getting huge audience and followers.
How to Start a Podcast?
Is the idea of starting your own Podcast intriguing? Here is a simple guide on how to start a podcast through which you will be able to launch and start your own.
Decide the Content and the Audience
Before starting the Podcast decide the topics and the audience for your transmission. It is advisable to stick to your expertise when planning your broadcast. For example, if the political analysis is your strong area you can express your opinions through the Podcast. Do not be tempted to go for a domain you are not familiar with as you will fail to make any impact or get the attention of the audience with a lackluster broadcast. Once you know the topic for your Podcast time it out so it can reach the intended audience at the right time.
Add Value to your Broadcasting
Your Podcast is for the listener and it should give them good value for their time. If you are doing a health-related Podcast, you can add useful tips that can help your listeners. If you intend to do a comedy Podcast use original jokes. If you like to give information on marketing strategies, financial forecasts, stock market analysis then do proper research and give concrete facts to your audiences. Successful Podcast gets repeat audiences as they experience value from the sessions. Think from the perspective of your listener and work on a Podcast that will have your audience return for more.
Decide the Name
The Name of the Podcast is the first impression your listener will get of you. You must carefully plan the name. The name should not only represent the topic of your Podcast but it should be creative, easy to search, and intrigues the listeners to give your Podcast show a chance. Unless you are a recognized celebrity, refrain from using your own name for the broadcast as it will just push the listeners away. For example, if you are David and you name your show, 'The David Fitness Guru', most people will not bother checking your Podcast as you have no recognized credential in the fitness field. Try to stay modest and come up with a creative and intriguing name for your sessions.
Plan Ahead
You must plan your episodes well in advance. Successful Podcast is well timed, regularly updated and keep the audience engaged for a long time. You should work out a few episodes completely before launching your Podcast. You do not want to wait and plan your next episode if your first session gets an overwhelming response. The audience has many options to choose from and if you do not keep them engaged they will shift to a new Podcast. Ideally, you should have few episodes ready and must be able to launch them daily. After some time you can do a weekly Podcast. Your constant presence on the broadcasting is important when you launch your Podcast.
Decide the Duration of the Podcast
Your target audience can switch from your Podcast to another if they find it too long or short for that matter. You must carefully plan your content and time it in such a manner that you can keep your audience engaged the whole session. If your content is informative, keep it precise and to the factual points. If your episodes are on fitness, focus on health topics and refrain from wandering to irrelevant topics. While starting your Podcast it is preferred that you keep the episodes short and gauge your audience reaction before you go for longer broadcasts.
The Format of the Podcast
Your Podcast should follow a specific format. Generally, you can do a solo Podcast where you will host all the episodes by yourself and present your show with your style and performance. You can do a Co-hosting where you can have someone do the shows with you. You can also do interviews Podcast if you can get well-known people to give you time for your episodes. No matter which format you choose it is recommended that you stick to a particular format, especially for the first few episodes when you are building your audience.
Setup the Equipment and Get Proper Tools
While you do not need expensive equipment to launch your Podcast, it does impact on the sound quality of the transmission. It is better to invest in a good quality mic, a good computer system, and recording equipment or look at the pre-built podcasting kits available. The competition on broadcasting is fierce and you should not start a lackluster broadcast as your audience will be unforgiving to audio issues and low-quality content.
There are software programs that can help you enhance or tweak your recordings. You do not need to be an expert editor or a seasoned professional to edit your recording. Use a good software to give final touches to your podcast before you launch it.
Give it the Final Touch
You can use the editors and software to enhance your Podcast. You can include music to the audio session, create unique titles or add sound effects to your show. There are no limitations to what you can do, however, it should blend with the subject of your Podcast.
When you are done recording your Podcast and have given it all the touches you can officially launch it. There are many websites that can host your podcast for a small fee. If you are thinking of taking your Podcast to new levels and are serious about pursuing this as more than a hobby than you can get your own website designed to directly broadcast from your own domain.