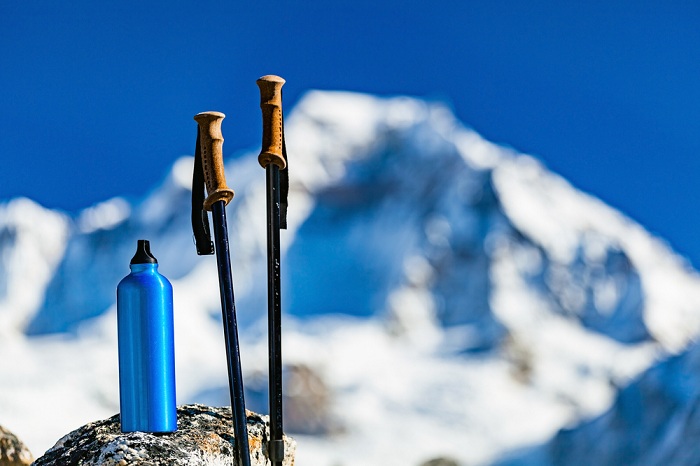 We all are aware of the health and environmental effects of plastic bottles but this article is not about reducing the use of plastic or the side effects of the plastic bottle but will be exploring about the major practical benefits of using stainless steel water bottles over any other material like plastic, aluminum or glass.
Buying a packaged water is expensive, an average American spends around $250-300 every year, what can we better option than having your own bottle. Owning and carrying a stainless steel bottle is an economical, healthy and life-saving option for you and we are about to prove it all through this article.
Staying hydrated is one of the most genuine reasons to own a bottle, but why you need to carry a stainless steel bottle only? Yes, it's true that you can hydrate yourself with any other type of bottle whether its plastic bottle or glass bottle but a good stainless steel bottle is going to serve other purposes as well.
Before we talk about why a stainless steel water bottle should be your best friend for the hiking trip, let's educate ourselves why other options (plastic, aluminum and glass bottle) are not a feasible solution.
 Why Not Use Packaged Plastic Bottle
Shorter shelf life
Can prove to be harmful to your body
Will not proven to be any help in a critical survival situation
Provides no insulation
Why Not Use Aluminum Bottle
They are designed to look like stainless steel but they aren't stainless steel
To prevent from aluminum poisoning manufactures coat the inner walls with liners but that liner degrades over time.
Why Not Glass Bottle
You are going for hiking, not for a picnic.
Hiking requires something unbreakable.
Let's explore all the benefits of having a stainless steel bottle on your tracking trip.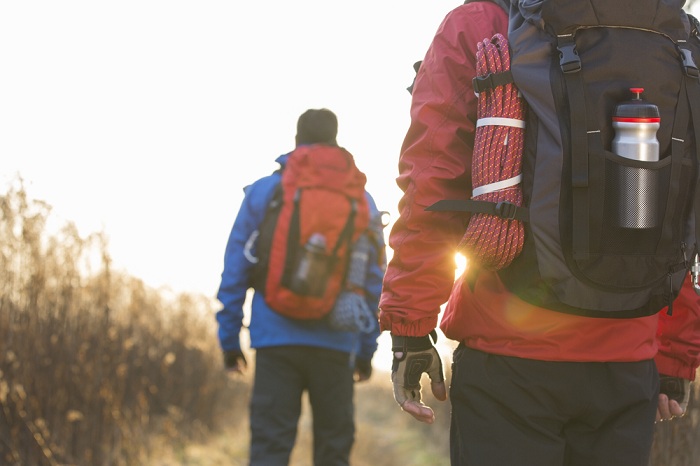 Why It's Important To Carry A Stainless Steel Bottle.
Avoid BPA
Stainless steel bottles contain no plastic so they are BPA-free. The Japanese and Canadian government has banned the grade of plastic that contains BPA, in U.S. Food and Drug Administration (FDA) also prohibited the use of BPA containing plastic products for baby bottles but they are still getting used in the vast variety of plastic food containers and water bottles. Effects of BPA on health:
Early puberty
A major cause of breast cancer
Heart diseases
Infertility in male and female
Obesity
Hormonal imbalance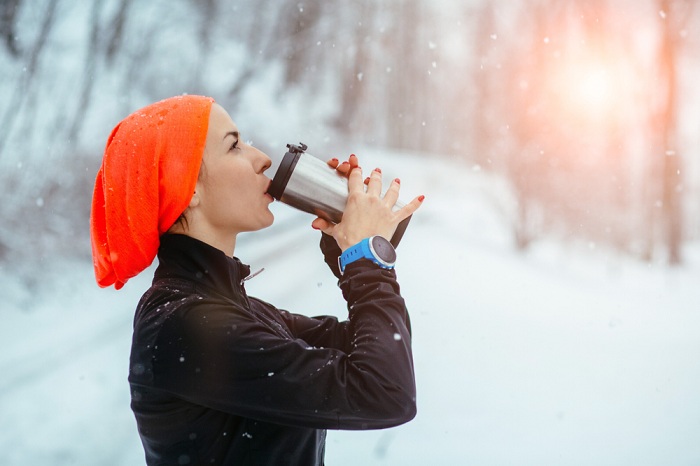 Better water quality
A stainless steel bottle is definitely serving you better quality water. How it improves the water quality:
Bottle made of any other material may react to your drink and can have an adverse effect on the taste and health
Stainless steel bottles are chemical free, so there is no chance of any chemical intake
Stainless steel is rust and corrosion resistant, that means you don't need to bother about the quality of water after some time, you can use the bottle as long you want.
They don't retain flavor, so no need to worry about experience mixed flavors of previous drinks with the current drink.
Water temperature
Stainless steel is a better option to preserve the water temperature, water will stay hot or cold for a longer period any other simple plastic bottle.
Durable
Owning a stainless steel bottle means you won't be required to invest in any other bottle for a long time, stainless steel is durable and worth every investment.
While any plastic bottle will expire soon and the aluminum bottle can get rust, there is nothing that can happen to a good stainless steel bottle.
Defensive tool
It can definitely act as a defensive tool; it can be used in many self-defense purposes like:
You can use it as a weapon to knock-down any threat in case of any wild animal attack.
You can use that steel bottle to make loud noises to scare wild animals.
Boil water
Misfortune never pre-informs before it hit you, and can happen to anyone
You are going on a hiking trip and a mistake can lead to a critical situation, you might be left alone in wild or take any worst case scenario.
You can use a stainless steel bottle to boil water and save yourself from any infection. When you have stranded alone in wild, you have two options, whether to fight for your life or just give up. Boiling water can give you that much-needed edge to survive for few more days without the worry of water-borne infection.