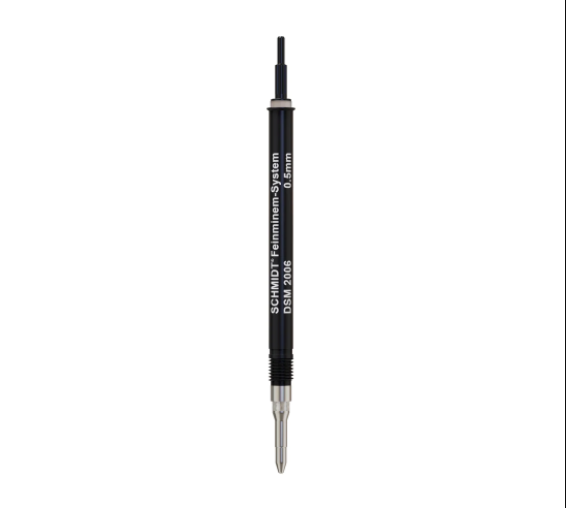 There are many benefits to writing with a mechanical pencil, and as such, mechanical pencils have grown greatly in popularity over the last few years. There is also a reason—or many reasons—why mechanical pencils are the pencils of choice for professional designers such as architects and engineers.
We've compiled some tips for choosing the best mechanical pencils for drawing, but before we get on to those, let's take a look at some of the benefits of drawing with a mechanical pencil.
Greater Accuracy. It's easier to achieve a clean line and sharp point with a mechanical pencil, because the nib is always kept nice and thin; it doesn't thicken gradually through use.
Greater Consistency. Because the nib of a mechanical pencil is consistently thin, the style of writing or drawing is generally consistent in appearance, too.
Convenient. There is no need to carry around a pencil sharpener when using a mechanical pencil as the lead is fed through in a consistent thickness throughout its use. That also means you don't have to worry about pencil and graphite shavings creating smudges or marks wherever you are doing your work.
Durable. A mechanical pencil is often cased in a durable material such as stainless steel, titanium or aluminum. This means it is sturdy and robust, able to withstand the everyday knocks and bumps that come with carrying around an important piece of kit. There are so many choices available of mechanical pencils made using different materials that there really is a pencil for everyone.
Style Statement. For the style conscious among us, it can be easier to make a style statement with a mechanical pencil than with a plain graphite pencil, because there are so many different designs available to choose from.
Mechanical pencils come in a wide variety of colors, shapes and finishes. There's also the fidget factor. For those who like to fidget with their writing instruments, a bolt action mechanical pencil could be a perfect choice.
Everyday Carry. A mechanical pencil makes a stylish and efficient addition to your everyday carry kit, as it is a useful tool to carry around, it is durable and some designs can double up as other useful tools.
Now that we've looked at some of the benefits, let's now look at some of the tips we've pulled together to help you find a mechanical pencil that is right for you.
1. Finding the right mechanical pencil for the job. Think about how often you are going to use the pencil and for what purpose. If you are doing light sketches or mechanical drawings, a heavier pen with a narrow nib might be the best choice for you.
If you plan to do more sketching and shading, which might require you to move your wrist more, a lighter pen might be more suitable, with a slightly thicker lead nib. 0.5mm is a good guide for thinner, more accurate lines, while 0.7mm and above, is ideal for rougher sketches and shading.
2. Find the right mechanical pencil for your hand. Think about your ideal grip. Some pencils offer a smooth body that allows you to adjust where you hold the pencil to achieve different effects. But, if you prefer, there are also mechanical pencils that feature grips on the body, helping you to maintain a consistent handle on the pencil for every piece of work you do.
3. Finding the right mechanical pencil for your everyday use. Think about any add-ons you might find useful. Make the most of the array of options on the market. Some mechanical pencils feature an eraser too.
But make sure you test these out before buying as some of these smaller erasers can be less effective than a larger, thicker one. If you are a fidgeter, look into the different options available that will help to satisfy your fidget tendencies, such as bolt action mechanisms.
A mechanical pencil is a great asset to carry around and there is one for every need and purpose. They can also be a valuable and worthy investment if you can shop around a little for the right one. And with a wide range of materials available for the outer body, you can also guarantee a mechanical pencil will last you for years, even decades.