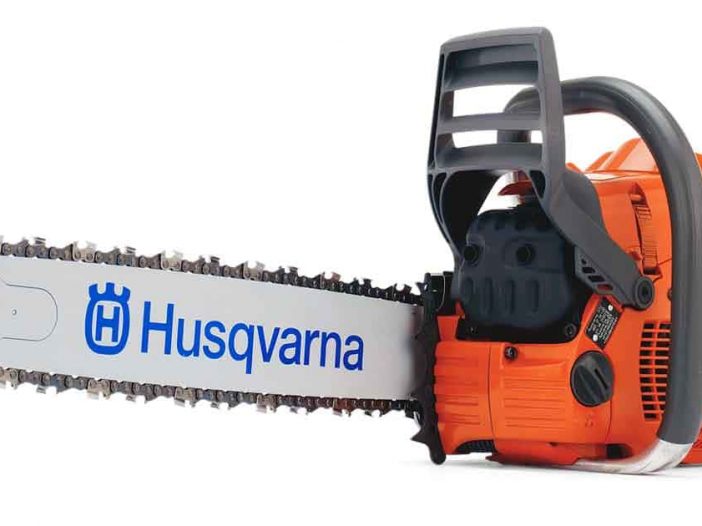 Husqvarna 240 vs Stihl ms170 Chainsaw
A chainsaw is a standard power tool that cuts through wood with a set of teeth attached to a rotating chain. Similar to a mechanical saw, the portable chainsaw is ideal for pruning, felling trees, harvesting firewood, and completing tasks around the yard.
Husqvarna and Stihl both share a long history of manufacturing quality power tools. The father of the modern chainsaw, Andreas Stihl, founded his company to mass-produce chainsaws, and Stihl is still considered the industry standard for the machine today.
Husqvarna began as a rifle factory in Sweden and later expanded into producing a full home and garden range that included chainsaws. They are now a well-respected and innovative brand known for top-quality power tools.
The Husqvarna 240 and Stihl ms 170 both stand out from other competitors as the top choices for chainsaws that offer exceptional performance in a compact design. However, the two models do possess some differences that are important for potential consumers to understand when determining which chainsaw would best suit them.
---
1. Performance Comparison
Compact chainsaw design may value precision over raw power, but the best saws offer superior performance capable of handling any job a homeowner may require. Check out the performance of the Husqvarna 240 vs Stihl ms170.
Husqvarna 240
The Husky chainsaw boasts a powerful X-Torq gas-powered engine that delivers 38.2 cc of power with low exhaust emissions. The maximum speed of 9000 RPM allows the saw to cut through wood smoothly and efficiently.
Stihl ms170
The Stihl ms combines power and precision with a 30.1cc gas-powered engine that can reach a maximum speed of 8500 rpm. While the ms 170 chainsaws may fall short of the Husky in power, the difference in performance varies little when used with a sharpened blade.
Best Performance: Husqvarna 240
The Husqvarna 240 saw outperforms its competitor with a more powerful engine that delivers a higher maximum speed.
---
2. Handling Comparison Between Husqvarna and Stihl
Excellent portability and maneuverability are essential for chainsaws intended for pruning and light yard work that requires precision. High power and performance do not matter when a user finds a chainsaw challenging to handle due to weight and poor design. Husqvarna 240 vs stihl ms170, who handles better?
Husqvarna 240
The Husqvarna 240 saw is slightly heavier than its competitor at 10 pounds. However, it handles well with lower vibration, larger gas tanks that require less refueling breaks, and better self-lubrication for smoother cuts. The premium handling features compensate well for the heavier weight.
Stihl ms170
The Stihl ms170 weighs only 8 pounds without cutting attachments, reducing user fatigue and potential back pain significantly. Stihl saws also generally feature better bumper spikes for felling and more low-end torque options for handling trickier jobs.
Best Handling: Husqvarna 240
The Husqvarna 240 chainsaw makes up for its weight with excellent handling features that vastly improve portability compared to the Stihl ms170.
---
3. Durability Comparison
A high-quality chainsaw is not an inexpensive investment. Consumers should value the product's durability to ensure that their saw will remain useful for years to come.
Husqvarna 240
The Husqvarna chainsaw features an air injection system that traps large particles before they enter the air filter to protect the proper functioning of the engine. Husky also covers its products under warranty for up to 5 years when regularly maintained with their brand of oil.
Stihl ms170
The Stihl ms170 chainsaw also features a smart carburetor that measures how much air enters the filter and adjusts the oil mixture accordingly to maximize longevity. Stihl's German manufacturing is renowned for reliability if well-maintained, but the company only offers a 2-year warranty.
Best Durability: Husqvarna 240
Stihl may rely on the reputation of German manufacturing as a sign of durability, but Husky outperforms its competitor by offering a comprehensive warranty to protect their consumer's investment.
---
4. Design Comparison
Both companies have altered their designs over the years to develop innovative solutions that allow users to tackle big jobs without compromising handling or safety.
Husqvarna 240
The Husqvarna 240 chainsaw features patented Low-Vib technology that minimizes vibrations for smoother use. Husky also emphasizes user safety by offering a chain brake system that stops the saw instantly in the event of significant kickback. The manual shut-off is a natural thumb down motion, allowing the handler to shut the saw off quickly and easily if an error occurred.
Husky's X-TORQ patented engine design reduces fuel consumption by 20%, and the air injection system reduces personal maintenance time by extending the life of air filters. All Husqvarna chainsaws also show smart start features and AutoTune settings that self-adjust based on temperature and weather conditions.
Stihl ms170
Stihl offers an entire range of branded chains that feature reduced vibration and kickback. However, these features are mutually exclusive. Stihl chainsaws include a Quickstop Plus feature that stops the chain within a second of removing your hand to protect users. The Ematic Bar Lubrication system works with the specialized saw chain to lubricate with less oil.
Best Design: Husqvarna 240
Husky outperforms Stihl by offering a more comprehensive array of advanced features on their chainsaw that improves user experience and enhances safety when operating power tools.
---
5. Price Comparison
Both saws fall into a similar price category of around $200 that considers their quality and reliability.
Husqvarna 240
You can find current prices for the Husqvarna 240 chainsaw at this link.
Stihl ms170
Please try to search for current prices for the Stihl ms170 at this link.
Best Price: Husqvarna 240
The Husqvarna 240 frequently features a lower price than the Stihl ms170.
---
6. Overview
When looking at the Husqvarna 240 vs stihl ms170 it's important to consider the pros and cons of both chainsaws.
Husqvarna 240
You can watch a video of the Husqvarna 240 chainsaw in action here.
[supsystic-tables id=3]
Pros:
Stihl ms170
Click this video for a demonstration of the Stihl ms170 chainsaw to watch later.
[supsystic-tables id=2]
---
Summary
Stihl may have fathered the chainsaw, but Husqvarna is rapidly overtaking them as a leader in chainsaw manufacturing by providing superior professional-grade features on their saws at an affordable price. Ultimately, the ideal chainsaw depends on the tasks that the user wishes to accomplish.
Top-quality chainsaws offer significant cutting power in compact designs that users can easily maneuver to tackle even the trickiest jobs. Any handyman or homeowner seeking the right power tools for yard work, woodcutting, and pruning needs a reliable chainsaw to complete their collection.
Chainsaws are a valuable investment, but they can also be extremely dangerous. Consumers should never overlook safety features when shopping for power tools, and the best chainsaws include critical systems that protect the user in case of an emergency.
Stihl and Husqvarna are both giants of the power tool industry that produce exceptional products highlighted by performance and durability that consumers can trust.  The Husqvarna 240 saw, and the Stihl ms170 saw both present excellent options for the chainsaw market.
However, one model outperforms the other in categories that are critical to determining which power tool to purchase.
---
Husqvarna 240 vs Stihl ms170: The Verdict
The Husqvarna 240 chainsaw is the best chainsaw available on the market today. While many professionals may initially think of Stihl when contemplating the best chainsaw company, a direct comparison of their product features demonstrates that Husqvarna has surpassed Stihl as the gold standard of chainsaws.
The Husqvarna 240 chainsaw outperforms the Stihl ms170 with an innovative design that includes advanced features and increases the maneuverability and safety of a powerful saw capable of handling the trickiest cutting jobs.
Husqvarna solidifies the brand's superiority by also developing features that protect the environment and the user's safety. If a consumer is on the market for the best chainsaw, the Husqvarna 240 offers the best quality at the best price.