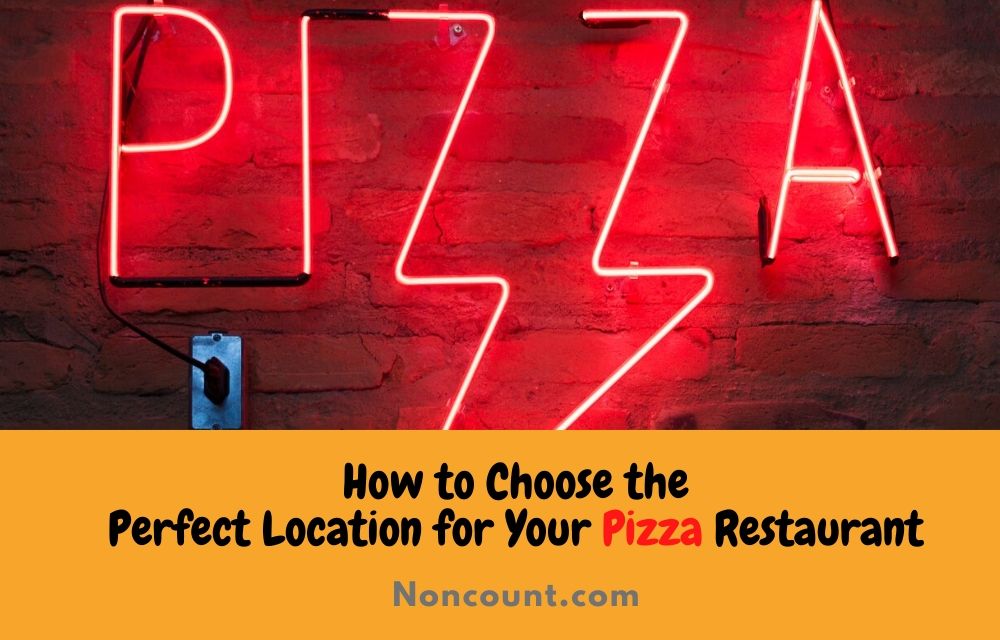 As important as the quality of your pizza is, you cannot ignore the centrality of a good location to the success of your pizza store. Offering great food and outstanding customer service is no longer enough to ensure the longevity of your business. The right location can make or break your business.
But finding the right location isn't something that can be done in a matter of moments. It requires research, field-work and hard work.
Follow your heart, but above all follow your head. Stats and data don't lie, and they will guide you to the perfect location and the heights of professional success. In fact, don't be shy, and seek out professional advice. You could talk to commercial real estate agents, a site-selection consultant, or a successful pizzeria or restaurant owner.
Especially if you aren't seeking external guidance, be sure to research the demographics of your area. Look at your immediate area, and also look at the demographics of suburbs that lie within a 3-10 minute driving radius. This is most important for convenience and takeaway oriented pizza stores.
You will need to take into account overall population in the area, key age groups, employment categories, household income, education level and more. Also, the pizza restaurant branding is also very important.
The PASTA V test is a great (and well-named) test. Take it now to analyze key elements of your prospective site
Parking.  The more parking spaces within 100 to 200 meters of your front door, the better. You might have a sensational product, but if people can't park to dine in or even pick up, no one will ever know.
Access. Your store needs to be accessible. Consider disability-friendly entrances and design.
Signage. Your business needs to be clearly signposted from the street. Drive-in traffic will form a large portion of your new customers.
Traffic. This one is simple. You need traffic driving past your door to have foot-traffic making its way through your door. Evaluate speed limits, opportunities to turn around, barriers such as median strips, and if there are any main roads nearby.
Activity. What's going on around your proposed site? Are there other thriving businesses, and infrastructure such as offices, movies, shopping centers, churches, parks and more. These are all great indicators of foot traffic levels. Where there's a lot of activity, there's customer traffic and money to be made.
Visibility. Make sure that your pizza shop looks attractive and can be seen clearly by pedestrians and motorists.
Once you've chosen the perfect area, make sure that you have the right insurance in place to protect your business should the worst happen. BizCover offers instant quotes from multiple insurers online and over the phone, and policies are delivered to your inbox within minutes.
The formula for a winning pizza store isn't all guesswork and luck. Thankfully, a disciplined and scientific approach will give you confidence when choosing the perfect location for your new pizza store. Good luck.