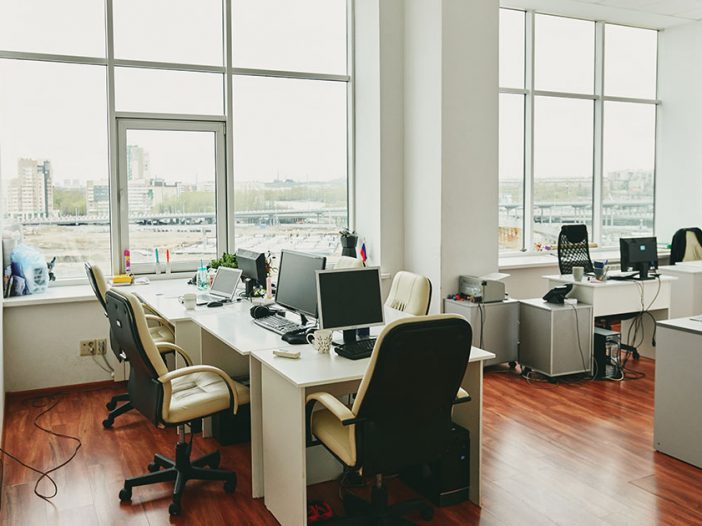 The office space is a hub for everything: it's where we meet and collaborate to grow and evolve. We work hard and play hard, but without the right equipment, we cannot do our best work. The design of the office, from the desks to the conference rooms, has a significant impact on how employees feel.
Employees who work in well-designed office spaces have been shown to be happier and more productive. Your office space is also a reflection of your company. It's an opportunity for you to show your clients how professional and trustworthy you are, as well as a chance to impress new employees that come into the company. In this guide, we'll help you choose the best office furniture that will not only make employees happy and productive but will impress your clients.
Create A Budget
First things first, before you begin shopping for your office furniture, you should have a budget in place. Consider what your office will need before you start, and this will help you create a reasonable budget that will cover all your company's requirements. Most businesses will need desks and chairs for their employees, but you may also need furniture for the board and conference rooms, as well as interview rooms so that you can impress prospective clients and applicants.
The Right Design
The right design will tie your furniture choices together to create the ideal aesthetic for your office, which will impress clients and employees alike. To find the right design, you should spend time researching what you like and what you want to say about your business's brand image.
Once you understand what you want and how you want the space to look, you can begin finding the best furniture for your office.
Employee Comfort
Before you get started working on the spaces where you'll be entertaining your clients, you should consider your employee's comfort. Invest in a desk where they can decide how they work by looking for designs that allow for both sitting and standing working practices; this will cater to all your employees as they will be able to adjust the height of their desk for maximum comfort.
Additionally, you should also make sure you get the best ergonomic chairs that will reduce back pain and let your staff know that you care about their overall health, which will increase happiness, and, as a result, productivity.
Client Spaces
Once you've made sure your employees are taken care of, you need to work on the spaces that will be tailored for entertaining clients as well as for staff meetings. Consider the conference table sizes, and make sure you get one that looks impressive when you enter the room without taking over the space and making it seem cramped.
The right conference table will help your staff collaborate during meetings and will ensure you have somewhere to entertain your clients in a space that will make them feel comfortable and instill the image of your professionalism.
If you're looking for inspiration or need help choosing the right table, head over to Branch Furniture and check out this guide to conference table sizes. The last thing you want to do is purchase furniture that doesn't fit your home, so ensure you get the measurements right.
First Impressions
First impressions count, and when you're purchasing furniture for your office, you need to make sure that you have the right pieces to create the perfect first impression. If you have enough room to have a reception desk, consider the layout for the rest of your office and whether you want your reception placed in the center or off to the side.
You should also consider the size of the reception desk as you don't want something too small that clients or other visitors don't notice it, but you also don't want one that will overpower your office. You should also make sure that your office is well lit by both natural and artificial light to ensure the desired atmosphere at all times.
Rest And Relaxation
Another section of your office that you shouldn't forget about when getting the best office furniture is the break-out room and lunch areas. Your staff will need somewhere that they can take their breaks as well as designated space to eat their lunches, and the right setup will give your employees a boost in mood and productivity.
Add colorful play areas where staff can bond over little games that don't take up much space but provide essential enrichment for your employees. As well as colorful play areas, you should also create quiet break rooms where staff can read books or recharge after a busy or stressful period of their day.
Finally, lunch is one of your staff's favorite times of day, and by having a fully kitted-out kitchen with tables where they can eat, your employees can spend their lunches enjoying better food and bonding with their teams.