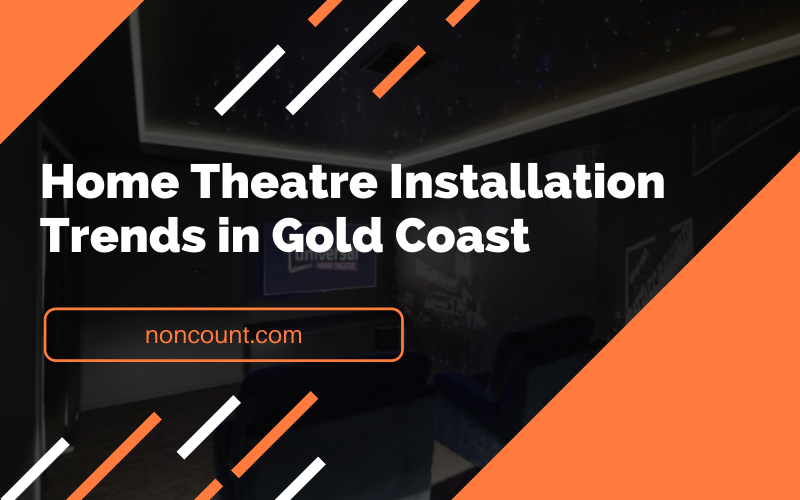 Gold Coast is Australia's sixth-largest city. With a 57-kilometer stretch of coastline and subtropical climate, tourism is an important part of its economy. It boasts the lush rainforest hinterlands, fun theme parks, and a skyline dominated by high-rise buildings. It is a picturesque place, worthy of being displayed to the rest of the world. In fact, it is a major contributor to the television and film industry of the country.
There are many ways to enjoy the city of the Gold Coast, even inside the home. Improving your life indoors has never been more important, especially with the current situation. With this in mind, the time to invest in home theatre installation in the Gold Coast area is now. Here's what you can expect in the home entertainment industry this year and the coming years.
Variety of Screen Options
Not too long ago, setting up a proper home theatre exclusively meant having a projector and the screen to match it. Nowadays, TV manufacturers can easily duplicate the experience with TV panels of 80 inches or more. These flat panels are available in a wide range of price points, from the more affordable zone dimming LED models to the premium OLEDs.
For those who prefer a big-screen format, the video projector is still preferable. The latest iteration of this technology is the ultra-short throw projector capable of projecting a wide screen from a short distance. It is easier to set up than the traditional projector but still available in a wide range of price points.
The latest trend in home theatre installation in the Gold Coast area is using a combination of both screen options. This hybrid room setup gives you the flexibility to switch between a movie theatre experience and a sports bar atmosphere with the use of a professionally installed control system.
Seamless Voice Control
Voice control is already a common feature for speakers and TV panels and is gaining traction with A/V receivers. For now, go-between protocols like Amazon Alexa and Harmony Hub are needed to control enabled devices, which can be a hassle and, to some extent, defeats the purpose of utmost convenience. However, it is not hard to imagine a time when everything is connected to your WiFi network and controlled by one system without any extra hardware.
4K and HDR Content        
Both TVs and projectors have an increasingly high resolution as most devices today can display 4K images. The content library of streaming behemoths like Netflix and Amazon offer increasing amounts of movies and shows in 4K.
Another must-have in today's home theatre TV screens is the HDR or high-dynamic range. This feature can support a wider range of color detail and brighter highlights, making the pictures really stand out. HDR does this by expanding both the contrast and the color of the screen, two of the most important factors affecting picture quality.
For movies, UHD Blu-ray is the best format. Same with HDR, UHD is meant to enhance your viewing experience. However, instead of increasing the pixel count the way HDR does, UHD makes the existing pixels more accurate.
A Wise Investment
As people are enjoined to stay indoors more, it is important to enhance your quality of life at home. Investing in the best home theatre installation Gold Coast has to offer is a good step in this direction. Give the nearest home entertainment specialists a call to know your best options.