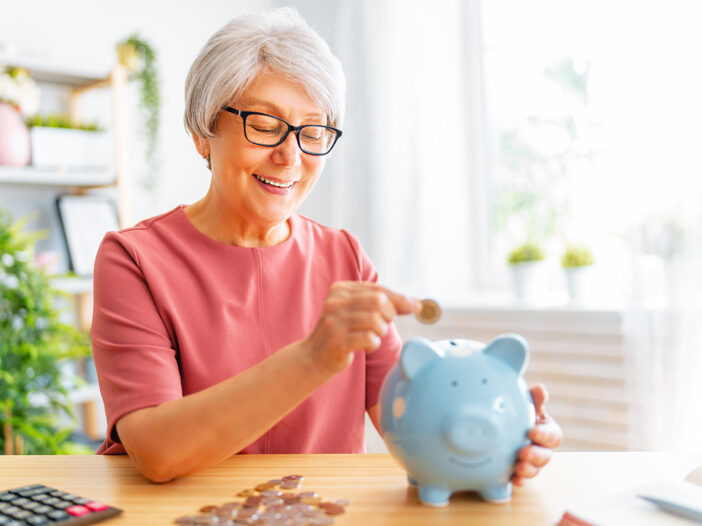 With rising costs across the board and inflation higher than it's been for quite some time, it seems like everyone is tightening their purse strings as of late. For seniors living on a tight budget, it becomes essential to find ways to cut back on expenses, especially if they are nearing or have already reached retirement.
But what is the best steps to take that won't cause a lot of disruption or sacrifice in terms of daily lifestyle?
Here are some creative ways seniors living on a tight budget can cut back and save money.
Try Using a Weekly Meal Plan
Outside of your mortgage/rent and utilities, did you know that the most significant expense for homeowners is groceries and food? Considering you need to include dining out and takeout in that category, the monthly cost can be rather shocking. However, this is precisely why this is such an outstanding category to find savings in.
A simple tip that seniors can try is to use a weekly meal plan. It works by writing down all the meals for the week, base your grocery list off that plan, and don't stray from it. You'll find it will result in less money spent at the grocery store since there are no unnecessary or impulse purchases and less food goes to waste.
There is plenty of sample meal plans online that you can use as inspiration until you get the hang of things.
Adjust the Temperature in Your House
Another impactful tip is to adjust the temperature in your house slightly. Try turning it up or down by just a degree or two. It won't be enough to notice a big difference in terms of home comfort, but it will result in monthly savings.
You may be able to adjust the temperature further if you use such tricks as ceiling fans, natural light, and window coverings to help regulate the indoor air temperature.
Save Money on Your Auto Insurance
While there is nothing you can do about the rising fuel costs, you may be able to save money on your auto insurance. Even if the monthly savings isn't huge, it adds up over a year and will make a difference.
Options such as AARP auto insurance exist for people aged 50+ who are interested in a cost-savings option. A good tip is to look at policies such as that offered through AARP auto insurance and compare them.
Make sure you consider what's included in the coverage, your deductible, and so forth.
Take Advantage of Senior Discounts and Promotions
Depending on your age, you may also be eligible for various senior discounts and promotions in stores, restaurants, entertainment venues, museums, attractions, and so forth. Most of these places have websites and social media accounts, so you can typically find information there.
Discounts and promotions may only be available on specific days or times of the week so that you can plan your visit accordingly.
Savings Allow You to Live More Comfortably
By finding ways to cut down on expenses, seniors can live more comfortably and have some wiggle room in the budget.