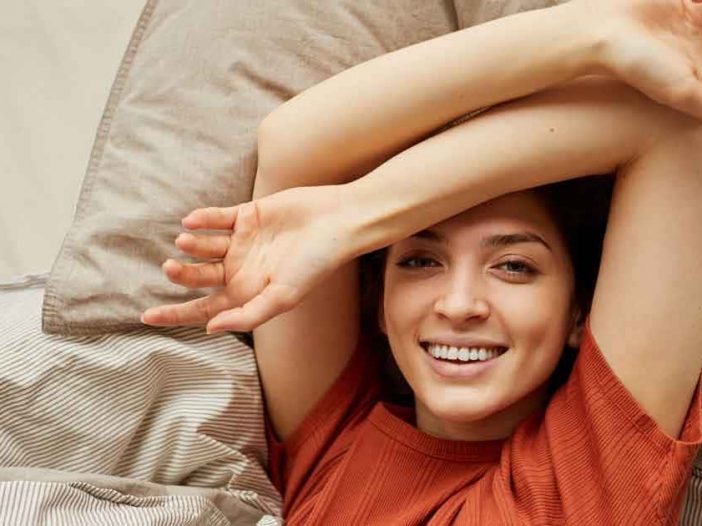 Having a perfect night which will then result in a perfect sleep is very important for people in a healthy relationship. It doesn't infact distress if you are living apart or in a live-in relationship. It is very requisite and dominant as well to lay out some quality time with each other.
Most couples are busy during the day in their offices or some other work, so only night is the time when you people can unwind the stress of the whole day and tell each other about how their day went.
Apart from having romantic conversations with your partner, you can also give bedtime stories a try as it may make them feel special before going to bed. Funny bedtime stories for adults sound cool and interesting. It will help you build your relationship with your partner.
So let's read some great bedtime stories.
1). Boy Got Pranked By Her Love
Komal and Rumesh were in a strong relationship and they had decided to marry each other soon but the boy was not ready for the marriage as he firstly wanted to settle in abroad.
On the other hand, Komal's parents wanted Komal to marry him that same year anyhow otherwise they would search for any other guy. She told everything to Rumesh but he said not to take tension, everything will be OK.
After one week, Rumesh went to Canada. One day suddenly Rumesh found that his phone was ringing. It was Komal. She said that her father is progging for a guy and she will marry that guy within one month.
Rumesh was perplexed and was searching for a way to stop this as he really loved komal. He then thought nothing but came to India and travelled right away to komal's house but what he saw there dazed him. The house was fully decorated with different flowers and lights.
He made sure that he is late and Komal has been married to some other guy. But he was surprised when Komal came laughing in front of him.
He asked," YOU MARRIED….WITH SOMEONE ELSE?" She laughed and said, when the groom is coming now, then the marriage will obviously happen now only. Rumesh understood everything and started laughing. They finally got happily married.
2). Let Me Speak Please
A police constable stopped a man who was driving fast on the main road. He asked him to just get out of the car. "But sir," said the man inside the car, "just listen to me once." Don't even try to utter a single word." Said the constable.
"But sir at least" snapped the constable "don't try to outsmart get out of the car and we are going to jail."
On the way to the police station the man said ,"but sir I just wanted to say that" but the constable did not let him speak. After 2 hours the constable looked in on the men in the prison and said," lucky for you that our officer is at his daughter's wedding, you will easily get bail as he will be in a good mood."
"Don't you dare to utter a single word about his mood" said the man. "I am the groom of his daughter."
3). Invitation To My Love
Romit and Anna loved each other so much. They used to take care of each other like an ideal couple. Both of them were finally settled in life.
One fine day, Romit asked Anna,"will you attend my marriage if I invite you to come?" Anna was really shocked after listening to his words. She furiously asked him,"do you love someone else, your parents don't like me?"
He then again asked the same question and the girl then started crying.
He then started laughing and said," who told you that I don't love you or I'm not going to marry you?" I love you my girl, and I will marry you, I'm just asking that if I invite you as a bride in my marriage will you come.
She started laughing hard, and said, "Of course, I'll come."
4). An Eye Donor Like Him
There was a blind girl in the class, everyone used to treat her differently and make her feel bad everytime. But there was a guy in the same class who didn't like the behaviour of other students towards her.
He always used to defend her in every way possible. They became friends and he didn't even know when he started falling in love with her. One day he decided to donate one eye to her girl without her knowing anything.
She went through her surgery, and the surgery was successful. She was now able to see this wonderful world.
She wanted to see the love of her life for the first time and when he came in front of her, she came to know that he also had only one eye. In spite of all these, they both loved each other so much for the whole of their life.
5). The Most Rememberable fight
There was a couple who used to fight with each other over small things. Yeah they used to love each other a lot but still there were many differences which do not let them cope up with each other.
One day the wife got very angry with her husband and started taunting him. They both started fighting and bringing their past mistakes in front of each other which made the fight more furious.
But after some time the man turned out to be silent. This made her wife more furious and she thought of leaving the house. She started packing her clothes and other stuff and said," I am leaving" but still there was no reply from husband side.
Before leaving, her wife again said," may god never let you be happy throughout your life." And the husband started laughing by saying, "so you want to be with me forever."
They both could not hold their laugh and she hugged him hard. They started it all together again.