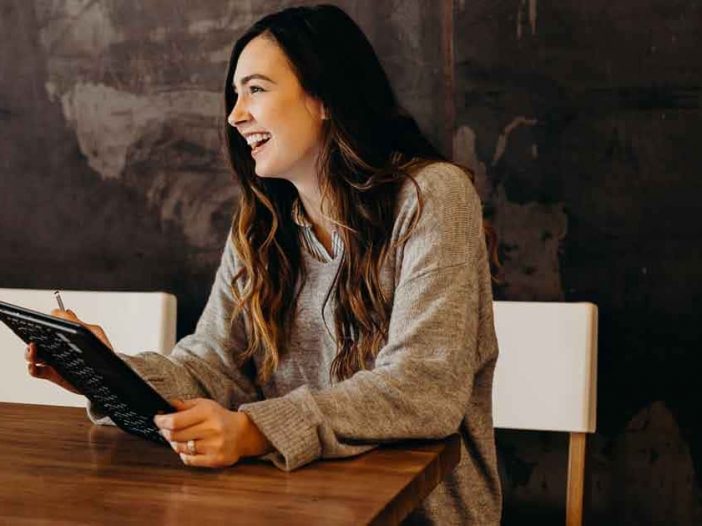 Thanks to constant technological advancements, more people are able to work from home than ever before. It's no secret that most employees would prefer it if they didn't have to go to the office every day. They would be able to work on their own schedule, there would be no distractions, and they'd be able to avoid their daily commute.
Of course, there are many more benefits to having your staff work remotely than just to keep them satisfied. As an employer, you'll experience some amazing benefits as well. First of all, you will have reduced costs with fewer people in the office. It's also very likely that your employees will be more productive when working from home. When they don't have distractions like conversations with colleagues, lunch breaks, and a long drive on their way to the office, they're bound to be more focused on work.
Organizing your staff to work from home is no easy task, but keeping them engaged is a completely different challenge. It's important to help guide your employees through the transition from regular to a home office. After all, this is a big chance that some people might not take lightly. To ensure your remote workforce is happy and working at full speed, here are some of the best ways you can keep them engaged.
Use Video Chat Regularly
Emails and phone calls are good when your employees want to share technical information with you. Nevertheless, if you're going to talk about new assignments, strategies, deals or opportunities, it's best to do it through a video call. Body language has a huge impact on how people receive information.
"If you or one of your employees fail to pick up on certain nonverbal cues during your conversation, it may lead to miscommunication and conflict."
It's important to get your staff used to regular video conversations from the beginning. Let them know that you will always communicate this way when you have something important to discuss. You can interpret a text message or email in many different ways, but seeing the faces of your employees when talking to them will help you understand exactly what they want to say.
Encourage your staff members to call each other when they need assistance or want to help somebody. If your workforce has recently started working from home, they might feel alone. Remind them that every person who works remotely is just a call away. Regular communication will help create an atmosphere of trust, which will have a positive impact on collective productivity.
Encourage Virtual Coffee Breaks
Although there are fewer distractions for your employees at home than at the office, this doesn't mean that they should only focus on work. They still need to take breaks and talk to their colleagues. One of the best ways to maintain employee satisfaction is to encourage them to take virtual coffee breaks. Keep in mind that no one should be left out during these virtual breaks, or else cooperation between team members may suffer.
Thankfully, there are now apps which allow you to randomly pair up two members of your team. When people talk to each other one-on-one, they're likely to get to know each other really well. The effect a simple coffee break conversation can have on the overall productivity of your staff is huge. Your employees will be more likely to collaborate if they know they're in good relations with each other.
Host Live Webinars
Every company needs to invest in the training and development of its workforce to become more successful and grow. Businesses tend to spend a lot of money on employee training, on-the-job mentoring, and workshops. This is a good way to invest your money, as your workforce will become more skilled. On top of that, you'll ensure they are satisfied because every employee wants to know that they can progress at the company.
Although traditional employee training can be very costly, it's easy and inexpensive to teach your remote staff new skills. Let's say you wanted to organize a traditional event or workshop for all of your employees. You'd likely have to pay for the venue, the décor, food and beverages, and it would take up a huge amount of everybody's time. On the other hand, you won't have to deal with any of these problems when you host a live webinar.
Simply inform everyone when the webinar will be hosted and they'll be able to participate from the comfort of their own homes. Live webinars are a great way to keep your staff engaged since you can use a number of different features to ensure they interact with you. For instance, you can allow moderated Q&A chats, and use surveys and polls to ensure participants interact with you and each other. Know that people will learn more from webinars than conventional workshops because they can easily record them and watch them again later on. If you are a small business or owner of small companies and don't want to spend more dollars on email accounts and communication purposes, they also use an email hosting service.
Give Feedback
Regular communication is essential for the success of every company, especially to those who have teams working remotely. If your employees don't have any clear information on how management perceives their work, they may lose their drive and start slacking off. There used to be a time when companies would give their workers quarterly or annual performance reviews, but most companies have now realized the importance of having regular feedback sessions.
One of the best ways to provide your workers feedback is to send them a few messages after each completed task and let them know what they did right, as well as what they can improve. It's also a good idea to host a one-on-one meeting with each employee and go over their recent performance.
Offer Rewards
Rewards don't need to be monetary. Although your employees will definitely be motivated to work hard if they know they can earn a bonus, you can keep them engaged simply by offering public praise. When you host meetings with your remote staff, let them know which workers have done an excellent job recently. If any of your employees came to you with an interesting suggestion or idea, acknowledge it publicly. Some of the non-monetary rewards you can offer your staff members include more vacation time, special training and education opportunities, as well as additional one-on-one time with management.
Get to Know Your Employees
Just like it's important for your employees to get to know each other, you should also dedicate at least half an hour per day to chatting with your staff and learning more about them. When you build solid relationships with them, they'll be more likely to come to you with suggestions and questions. And this can positively influence your company's productivity, said Lisa M. from Mimy Online.
Besides taking the time to learn more about your employees, you should also encourage them to get to know each other on a more personal level through fun activities. You can use apps like Zoom to host video conferences where everyone communicates with other members of the team. For instance, you can host a video conference in which employees will have to show off their workspace at home.
Another good idea is to host a movie discussion, where staff members will have an hour or two to discuss their favorite films. It's the simple things that bring people together, which is why you should use your creativity to figure out how to build trust between employees and create a fun remote work environment for them.
If you have new members on your team, you should consider hosting gaming sessions to encourage collaboration between employees. Encourage your staff members to play multiplayer games with each other where they have to work together to accomplish a certain mission. After completing several gaming sessions, collaboration between your employees will come more naturally.
Host Monthly or Annual Get-Togethers
Even if your employees all work remotely, they'll still connect with each other and may become close friends. If they don't become friends, they'll still be used to hearing each other's voices five days a week. Organizing events where everyone can come together is a great way to keep your staff engaged and make them look forward to working with their colleagues.
When you enable your workforce to work from home, you'll be able to save a lot of money each month. You should use part of that money to organize fun events. If all of your workers are from the same city or area, you can host a monthly dinner. However, if they are further away, you can host an annual get-together that lasts between two and five days. Use the money you save to pay for your employees' plane tickets and rooms. When your employees have fun together after spending a month or year working with each other online, it will help build trust between them, said John O. from Mimy.
Conclusion
Many business owners have recently started to realize the benefits of allowing employees to work from home. In case you're thinking of doing this as well, know that you'll have to do more than just give your staff the go-ahead to set up a home office and do their job from there. To ensure they're as productive as they can be, you'll have to keep them engaged.