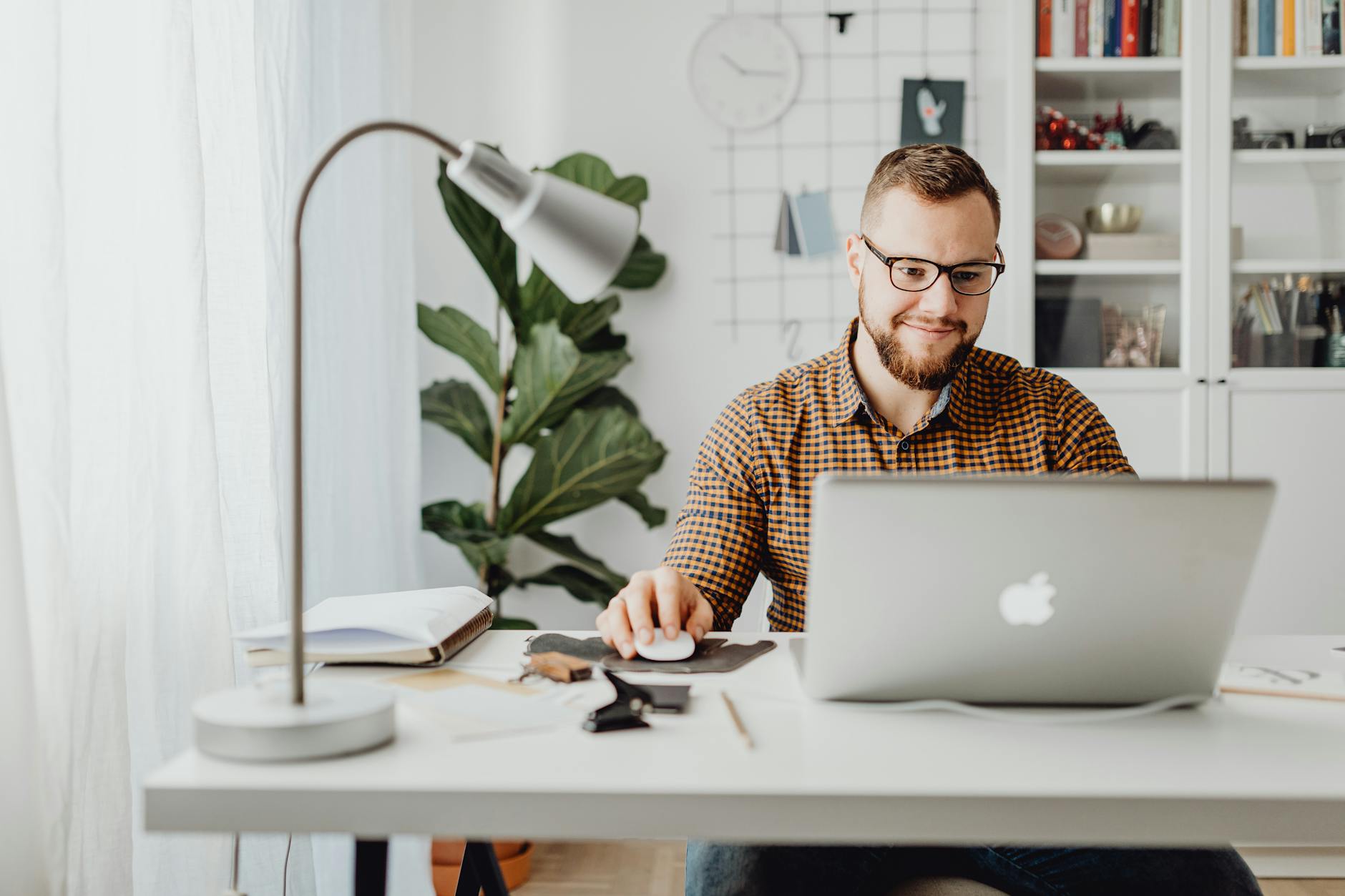 Business intelligence (BI) is what makes a business successful. It helps businesses in many ways, including by helping to understand what customers want and what products to offer, analyzing customer trends and predicting future needs, and giving insight into what competitors are doing.
Businesses need business intelligence for all aspects of the company: marketing, sales, human resources – even accounting! This post will look at what business intelligence is, what it can do for your company, and how to use business intelligence.
Why Is Business Intelligence Important For Business?
Business intelligence helps companies make informed decisions and allows them to be more efficient and productive. The information that they have available will help create a better product or service for their customers.
Using business intelligence can help improve what is already being done, find out what isn't working and plan for what needs to be improved.
It can also give insight into how much revenue is being made in different areas of the company. For example, it could show which departments are making more money than others or what location is generating more business.
Without this data and business intelligence tools like Power BI to analyze it, businesses wouldn't have the insights required to be at their most effective, resulting in wasting time and money doing things that aren't working or haven't worked in the past.
Which Business Functions Carry Out Business Intelligence?
BI is what most businesses depend on to keep up with the competition and help them run more efficiently. There are many functions within a company that gathers and uses business intelligence, such as:
How Do Marketing Use Business Intelligence?
Understanding what customers want and what products to offer is crucial for any business. Marketers can use the analysis of data available to them through business intelligence software – such as what keywords are being used by what types of people, how many visits a website gets from what keywords, what pages are most viewed and what types of people buy what products.
The Use of BI In Sales
Using Business Intelligence in sales will help you to understand what's working and what isn't. For example, if a salesperson has been visiting clients who aren't buying anything from them, they could use business intelligence software to see what types of people are buying the product to know where to target their efforts instead.
Sales managers can also use it to track what their salespeople are doing to help them with coaching.
How Do Finance Use BI?
Finance teams can use BI to make better decisions and be more efficient. They can look at what has been spent in different areas of the company, analyse what they think will happen with costs (and if this is accurate or not), what expenses are worth spending money on, what budget items need to be cut back on – all helping to make more informed decisions.
Human Resources & Business Intelligence
A company's success relies on what kind of employees it has – who they are, what skills and abilities they have. Business intelligence can provide insight into what type of people to hire (or fire!) by analyzing where the biggest gaps in skill sets exist within the business. It could also show what types of training or education certain employees have so that HR can implement what is needed to improve the company.
How To Use Business Intelligence In Accounting?
Having a better understanding of what is going on with the money, what big purchases need to be made and what revenue areas are doing well can all help improve an accounting department.
Gathering and analyzing the right data will give insights into how much things cost over time – such as if certain materials suddenly increase in price one month. This allows for accurate budgets to be created and what can be expected from certain areas of the company.
Using Business Intelligence For Customer Service
Business intelligence tools can be used to analyze what customers are saying, what they want and what is going wrong with their experience so that it can be improved. This allows customer service teams to react faster when there's a problem and reduce the number of unhappy customers who leave due to poor experiences. Businesses need happy customers if they're going to succeed.
Business Intelligence & The Supply Chain
Business intelligence can be used to track what is going on in the supply chain – what materials are being ordered when they're expected to arrive, what's already there and what needs replenishing. If a company understands more of what is happening with their supply chains, it allows them to make better decisions about what products need ordering or if they need to change what is being manufactured.
How Executives & Leaders Use Business Intelligence
Business intelligence helps executives and leaders create a mission, vision, and values for what the company stands for and what should be done to achieve these goals. It also allows them to see what other companies are doing that is successful and what they can do differently. The insight into their employees will allow them to create an environment for everyone to be as productive and happy as possible.
As you can see, Business Intelligence is a company-wide practice that keeps businesses running smoothly!
Using Business Intelligence Tools & Software
Business intelligence software and tools are essential to gaining helpful insight. The tools may be different, but what all these programs do is collect and analyze data. Many companies choose a Business Intelligence Tool based on their business needs and their type of data. Some of the most popular BI tools include:
Power BI
Power BI is a suite of business analytics tools that allow users to analyze and visualize data in the form of compelling dashboards. It also includes an online service free for businesses with less than 500 employees, which makes it far more affordable than most traditional software applications.
Tableau
Tableau is a data visualization tool that allows users to create and design graphs, tables, maps, and charts. It's another viable option for businesses because it offers an intuitive approach with intuitive drag-and-drop operations so anyone can understand what they see in the software. The main difference between Power BI and Tableau is their pricing and what data they allow users to access.
Dundas BI
Dundas BI is a business intelligence software that allows users to analyze and visualize data quickly. It's also known as an end-to-end platform, which means it can be used by those who are new to the field of analytics and those who have been working in this area for years. Dundas BI has two versions: Dundas BI and the Dundas Dashboard Platform.
All three options listed above provide users with a way to access their data in one central location, whether they're on a computer or using an app from their mobile device. Power BI provides self-service business intelligence tools for those who easily access what they need without relying on IT or data analysts.
Business Intelligence vs Business Analytics
Most people think of business intelligence (BI) when they hear "business analytics" in business. Typically BI is what companies use to analyze their data, whether from internal systems like SAP or databases or their website or call center.
Business analytics is a specific type of data analysis that involves using software platforms to process large sets of information from different sources to understand what's going on across an entire company or within a particular department. It allows you to do things like predicting what customers are likely to buy next or what your employees should focus on for its business goals to be met.
Conclusion: Use Business Intelligence To Make Your Business Smarter
Business analytics allows businesses to gain insight into what's going on at all levels of the organization. Everyone from the CEO down to the newest employee can make informed decisions about what they need to focus on for their company to grow.
Without business intelligence, businesses wouldn't have access to this information, wasting time and money doing things that don't yield the best results.