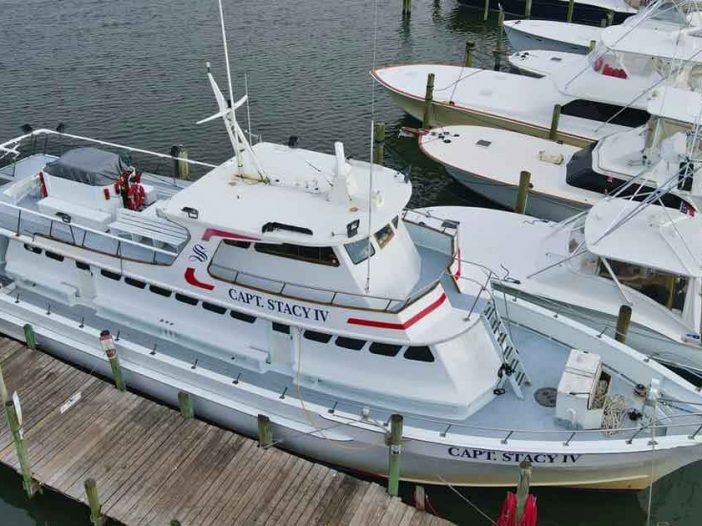 If you're one of those people who love to spend their summer far from home, somewhere on the water – welcome to the club, you aren't the only one here! We've picked the four best destinations for summer yacht charters, so you don't have to. So, keep on reading, check them out, and start planning your upcoming summer trip right away!
The French Riviera
The French Riviera is in first place on our list and the reasons for that are more than good. Located in the south of France, this place is a fantastic choice if you want to enjoy the fabulous beaches, picture-perfect waters, and the overall luxurious atmosphere. Yacht charters are extremely popular in this part of Europe because an incredible yacht trip is a good way to avoid the infamous summer crowds in this region.
The Lérins Islands off the coast of Cannes are one of the biggest highlights of the French Riviera. It's because of their beautiful creeks and numerous restaurants on the beach. The same goes for the Esterel Mountain coast, which is a stretch of red rock cliffs which drop in the turquoise blue seas. All in all, you won't make a mistake if you choose the French Riviera for your next yacht trip!
Greek Isles
Greek Isles have always been famous for their crystal-clear waters, incredible beaches, and outstanding wonders of nature. So, if you want to spend this summer on a yacht in Europe, be sure to opt for a private cruise around the Greek islands. This is a fantastic idea if you admire Greek architecture, as well as if you're interested in archaeology. For example, Paros is an island famous for its marble and a variety of amazing cultural events.
These attract tourists from all over the globe, so be one of them if that's your cup of tea. However, if you prefer not-so-touristy places, you should definitely opt for Antiparos instead. Its gorgeous stalagmite caves, wonderful beaches, and blue and green waters will undoubtedly take your breath away!
Croatian Islands
Did you know that the best way to explore the Croatian Islands is via a private yacht? That's right, so bear that in mind and find crewed yacht charters in Croatia. Needless to say, Dubrovnik and Split are the most popular destinations among tourists from all over the globe. It's probably because of the fact that Game of Thrones, the popular TV series, was filmed in Dubrovnik. In fact, this beautiful city is King's Landing, the capital of the Seven Kingdoms!
When it comes to other destinations you must visit while in Croatia, there are Hvar and Korčula. Their fabulous restaurants and impressive medieval architecture that includes Gothic and Renaissance cathedrals are exactly what you need! On the other hand, Brač is famous for its hermitage monasteries, whereas Rovinj prides itself on wine bars, art galleries, and lovely boutiques. Croatia surely is the place to visit this summer!
The Caribbean
Even though this destination isn't in Europe, it doesn't mean that it isn't worth mentioning. On the contrary, the Caribbean is famous worldwide for its turquoise waters that offer a wide range of amazing options for all people who travel by yacht. Your first stop should be the British Virgin Islands. These consist of four large islands and around 50 smaller islands and cays, 16 of which are inhabited.
Unspoiled beaches and lovely green peaks are the best natural features of the British Virgin Islands. Besides these, you'll find some of the best diving and snorkeling sites in this region, too. If you're traveling on a private boat, you can visit the neighboring islands of St. Lucia and the Grenadines, which include Canouan and Mustique. So, if you want to explore the Caribbean at its finest, just visit these fabulous islands and have the time of your life!
As you can see, these four fabulous destinations are certainly the best ones when it comes to summer yacht charters. So, if you want to spend this summer on a yacht, sunbathing, drinking wine, and enjoying life – you should definitely pick one of these four destinations. You won't go wrong whichever you opt for, so choose it according to your personal preferences and you'll do a great job. Bon voyage!