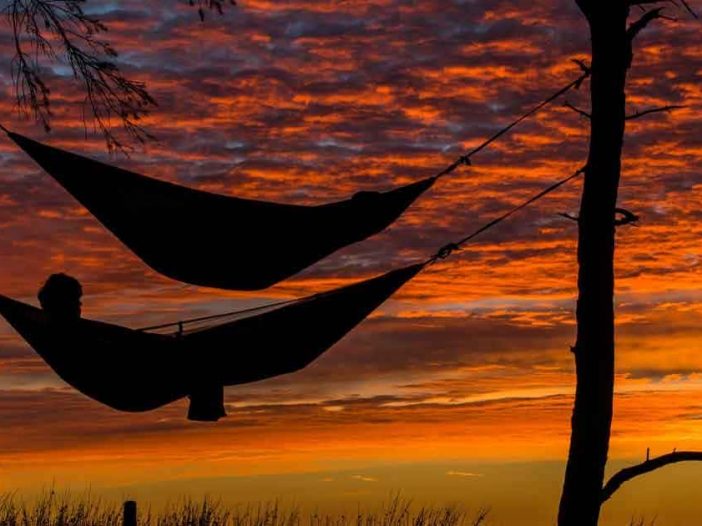 While most of us choose to plop in front of a TV and eat some chips after a long day, that's not the only way to unwind and relax (and not the healthiest either).
Stress really needs to be minimized since it's a phenomenon that affects every part of your life from work to appearance and even sex. So if you're in need of chilling out but want to spice up your sessions, here are a few alternative ways to relax when you're tired and have some fun in the moment.
Meditation
Instead of staring at a screen, why not find a nice peaceful corner with a natural view and stare at the great outdoors. Throw in an 'ohm' or two in there and you will feel instantly relaxed and filled with new energy. By altering the paths in your brain, meditation helps you cope with stress and gives you a more positive and confident outlook on life.
Play an ASMR video
You've probably heard about ASMR or Autonomous Sensory Meridian Response, which is that satisfactory tingly sensation you feel in your spine and brain when listening to relaxing sounds. YouTube and Spotify are full of these relaxing sounds and videos that might seem a little weird at the beginning, but they work like a charm. If you struggle to fall asleep after a stressful day, play these bad boys and enjoy.
When you feel overwhelmed, it's a great idea to release some of that pent up negative energy at the gym. Even if you're not the most athletic dude out there, you can certainly find an activity or exercise that will fit your fitness level and interests.
If you love the classics, you can pump some iron or punch the sand out of a punching bag. On the other hand, more alternative men can opt for yoga, rock climbing or any of the team sports. No matter what you choose, exercise will fill you up with happiness hormones, lift your mood and also make you hotter than ever. It might sound contradictory to have a heavy workout when you're exhausted after a long day at the office, but it works.
Workout at home
Working out, though taxing physically, is actually a great mental stress reliever. Building a home gym can be remarkably affordable these days but even if you haven't you can do something as simple as jumping jacks or even walk around your block for an instant mental boost.
Grab a cup of tea
Need an easy and fast way to unwind? Brew a fresh cup of tea and grab your vape. There are many different teas great for stress management, especially those blended with chamomile, lemon, peppermint and kava (just choose one without caffeine). Sit on your terrace or patio and enjoy your me-time.
If you don't have time to learn about vaping and different devices, just grab a puff bar alternative you can just dispose of when empty. These also come in different tasty flavors and deliver a smooth and relaxing vape experience suitable even for beginners and occasional vapers.
Consider CBD
If you need something more than your vape and tea, rely on CBD to balance your body and mind. This derivate of cannabis won't make you high or sleepy, but it will provide your mind with exactly the benefits it needs at the moment. If you use it for stress, CBD will activate your body's natural defense systems, so you can feel calmer and able to relax better.
The last thing you want to do when you come back home from work is clean, but clutter has a hugely negative effect on your mental health. People who describe their homes as cluttered, usually report higher levels of stress and anxiety. So, if you're feeling overwhelmed, grab a garbage bag and start purging. When you're done, you'll feel like you can breathe easily again.
Paint
Jump into your creative flow and lose yourself to art. Even if you haven't touched a canvas before, you will love to just mess with paint and see where your inspiration takes you. According to some studies, humans are the happiest when they create something, and painting is an easy way to create a piece of art while in your home with a glass of beer in your hand.
While sitting in front of a screen is satisfying, it won't relax you, especially after a long day at the office. So try some of these alternative ways to relax and see whether you feel better. You are bound to have a great night's sleep and feel more relaxed in general.