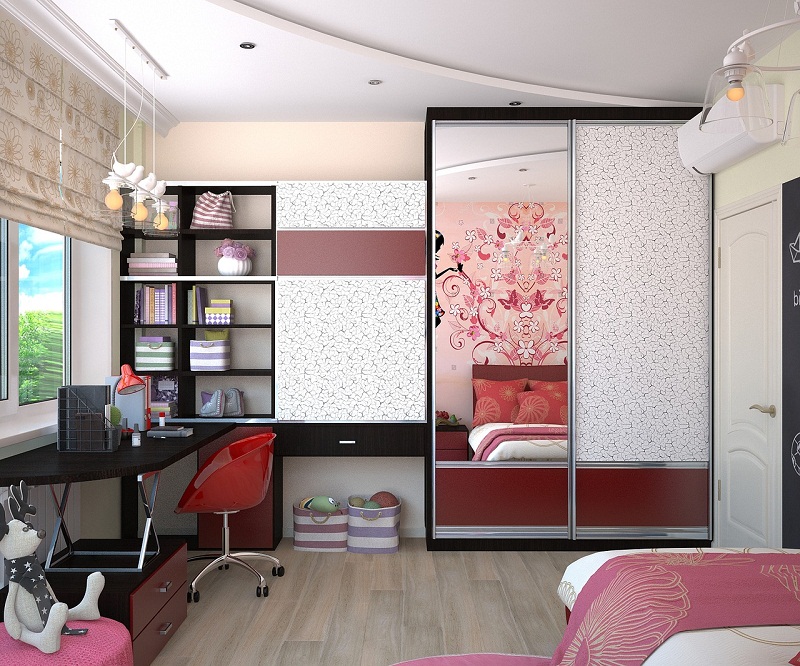 Designing and decorating your kid's bedroom can be one of the most challenging things you know. Unlike many grown-ups, children are known to be shifty with their preferences and will change their mind anytime they see something that looks better and different from what they have. It is therefore important to have this in mind when decorating your child's bedroom to make sure they are happy for long.
It is also important to remember that a bedroom is a place for your kids to relax and therefore should be as comfortable as possible. Below are some 6 things you should remember while decorating a kid's bedroom:
1. Make it lively
You don't want your kid's bedroom to be boring and this is an important point to begin with. To avoid having a boring bedroom, it will be good to think of the best colors to use and these should be bright and attractive to the kids' eyes.
Bright colors are always the best as they look more exciting not only to the kids but also to everybody else. You should also use posters that are exciting to your child's eyes to make the room attractive and exciting to them.
2. Choose the right décor
The choice of furniture is very important especially if you want to create the best baby changing station. It is good to be mindful of the available space and picking the best crib with changing table is always a good idea.
This not only helps save on space but also money as the combo gives you more than you bargain for. It is also good to consider other furniture and pick things that your kid will grow with and still find interesting with time. A crib with shelves is always ideal as it helps create some storage space for the kid's items.
3. Maximize on space
Space is very important for the young ones as they grow. As such, you should arrange the bedroom in such a way that your kids will have some available space to play and walk around. Make sure the bed is pushed again the wall in a corner if the bedroom is small. This also helps ensure that your kid won't fall off at night especially if they're the kind that sleeps in all manner of acrobatic styles.
4. Use storage wisely
Although kids are small, their stuff does occupy a lot of space than you would imagine. As such, as you decorate the kid's bedroom, you will need to be creative and see how best you can utilize storage space in a practical way. This will help prevent the children from wrecking the bedroom design while at the same time making things easily accessible when necessary.
Have open shelves where toys can be stored and have color-coordinated drawers or boxes for storing different items. This will help the kids to be organized and keep their bedroom neat always.
5. Combine functionality with fun
Your kid's bedroom should not only be safe but also functional and practical. It should be easy to maintain and also a place where they can sleep comfortably, play games safely and read without any trouble. But don't forget that your kids will also want to bring their friends into the room to hangout without many restrictions. As such, you should creatively combine functionality and fun by embracing a compromised balancing act.
6. Provide sufficient lighting
Lighting is very important and should not be ignored at whatever cost. Your kid's room should be properly lit by both artificial and natural lights whenever necessary. This light should help your child attend to their activities unobstructed. You should choose overhead lighting fixtures as these are not easy to topple as opposed to lampstands.
Remember kids will always be curious and as such, any lighting fixture that's too close could pose some danger to them. You can have adjustable lighting fixture to help adjust the light for different needs such as when he or she wants to do their homework or sleep. Ambient light will be good but even with this, make sure there is adjustable task lighting in the room.
Final thoughts
As you decorate the room, it is also good to think a few years ahead of the current time. It is good to decide whether you want your kid to grow with the current design and if the answer is in the affirmative, make sure you plan with this in mind.
You can get things such as curtains and beddings that your kid will not outgrow too soon and this will help save your money while still keeping the bedroom alive and appealing to the kid. You will always get items and ideas that are suited for this including a baby changing station that can easily be converted to serve other needs as your child grows.