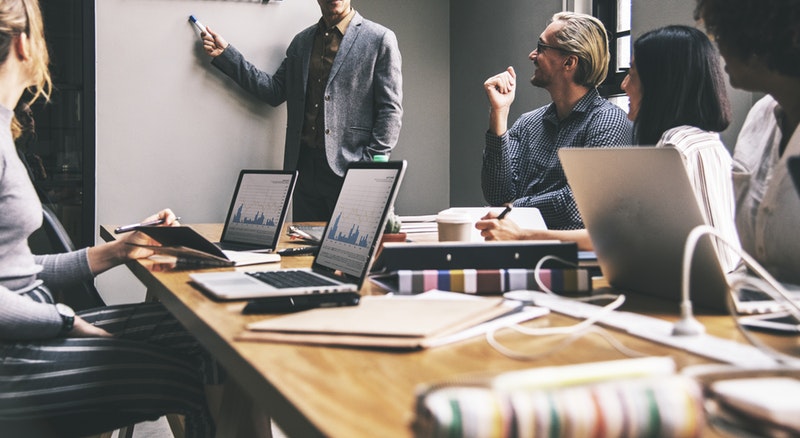 If you are already in tech and seeking opportunities in the nonprofit sector, this is also a great idea because tech specialists are highly needed for NPO (non-profit organization) executives.
People standing behind the steering wheel are quite often driven by passion: they are workaholics and succeed in inspiring people but lack the technical background. Providing one would change a lot of NPO for the better.
NPOs are actively using modern practices implementing the most promising innovations of our time. That creates challenges for tech professionals, as well as growth possibilities. A lot of coders are considering going to NPOs instead of major corporations thanks to an open work environment, purposeful activities, and broad-minded teams.
If you want to make your way into a corporation like TED or RED, a sole wish to make the world a better place might not be enough. Those who want to change the world through code as a part of an NPO might have to improve a few needed skills.
What are NPOs looking for in their future talents?
There isn't a list of most sought-after nonprofit skillsthat'll guarantee a job in a top-notch organization. However, most NPOs have a fairly similar list of activities – which is why we collected a list of skills that'll make everyone right man for the job.
1. Cross-team communication
Landing a nonprofit job means 100% engagement. There's no way a developer can just write his code and go home. Learning how to combine tech skills with nonprofit ideals is about collaboration with teammates – fellow developers, marketers, journalists, etc.
A candidate NPOs are looking for has to keep organizational skill sat a high level all the time. There are a lot of things happening at once – events, social media activity, etc. A developer has to synchronize his activity with that of a marketing department, public relations folks, designers, etc.
Otherwise, a lot of time would be wasted and amazing possibilities can be squandered. Being enrolled in a few meetings per day, constant negotiation and brainstorming are what NPO work is about. Unlike commerce, the industry is young – there is no tried-and-true technique. Instead, every team is writing its own playbook – and it takes the village.
The uses for cross-communication in tech are endless. For instance, you can work in sync with HRs, using tech skills to hunt the next generation of ambitious, purpose-driven hires.
2. Impeccable research
Regardless of what your dream non-profit employer is working on, there's a lot to be researched. Being able to compile a list of relevant sources, common practices, or fallback options for a project is crucial.
If you are into the idea of working for an NPO, brace yourself to be an ever-learning student. Keeping in touch with major influencers, tracking down best practices and approaches will become just the thing you do every day.
It takes time to master research and time management skills but the result is rewarding – giving you both a better project and a huge personal growth boost.
3. Data science background
NPOs are actively using data science for research, development of their projects, and promotion. Also, a project powered by machine learning, predictive analytics, etc. is easier to promote across media.
Even if your project is not directly involved in data science, there's a ton of uses for such a skill. Being able to filter and analyze data is crucial when reporting back to major donors (progress reports) when making a case for funding in proposals when using datasets for fundraising campaigns.
From healthcare to education, data science will give whichever organization tremendous power. Do you want to be the one revolutionizing the way your NPO is handling projects? In that case, buckle up and get on board with data science.
4. Knowing the hang of Blockchain
With UNICEF already mining Ethereum, it's clear as daylight that NPOs are investing their resources in the blockchain. The list of application for the technology is huge – it powers cryptocurrencies, ensures transparency regarding one's documents and records, enables transactions, etc.
Looking for their next top match, NPO top executives will be taking into account their tech skills in demand in the blockchain. Luckily, thanks to the spiking growth of the technology, there are a lot of courses you can take.
5. Programming skills in JS, Python, etc.
Same as businesses, NPOs are dying to find good coders these days. The trendy programming languages for commerce align with those for commerce – Python and JavaScript.
JavaScript it worth learning at least because it has always been popular and stays on top of different lists of the most popular languages for web development. So no wonder all kinds of companies often need to hire javascript developer for their web development project(s).
Nonprofit organizations often have a very limited budget but thanks to models like out-staffing they can afford to get decent and experienced specialists.
In order to be able to add new features to development projects, fixing bugs in existing software, and monitoring user activity, apart from impeccable work ethics and good management skills, you need a good command in programming languages.
If you're a self-taught dev, you don't have to learn all languages possible right away – but make sure you can use the most popular ones well enough.
Conclusion
NPOs have become an environment where you can learn project management skills, boost your creativity, and get valuable connections.
Landing a job at a top NPO requires strong tech and interpersonal skills. Here are those you need to master to get the best employment offer:
Cross-team communication;
Impeccable research;
Data science background;
Knowing the hang of Blockchain;
JS and Python.
Getting a job for a non-profit is demanding. However, it's absolutely worth the effort. Working for an NPO is no longer just encouraging – it's now a strong case for every developer's portfolio.
Also, this way, you'll get yourself a reputation and put your name out there.
Author bio:
Anastasia Stefanuk is a passionate writer and a marketing manager at Mobility. The company provides professional staffing services, so she is always aware of technology news and wants to share her experience to help tech startups and companies to be up-to-date.