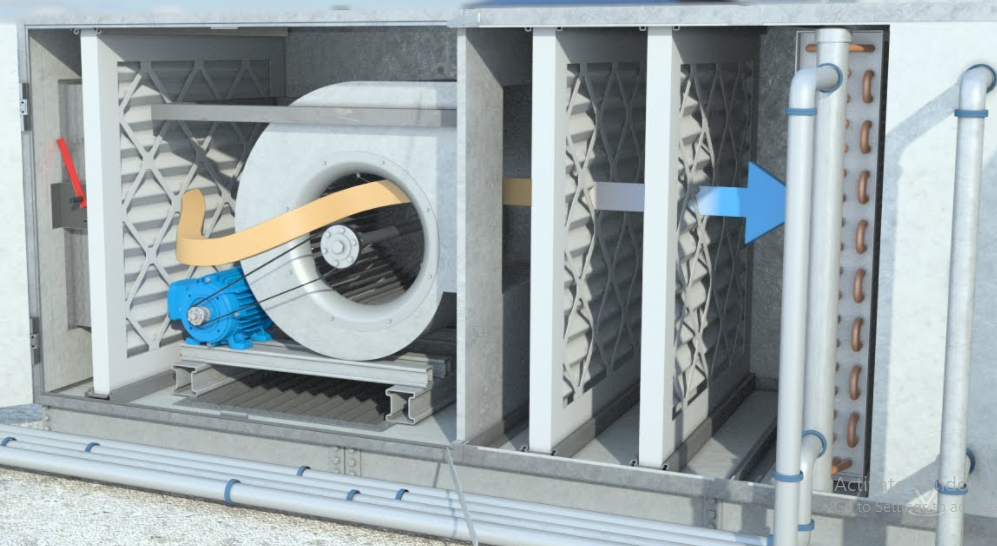 Are you in the market for a stand-alone air cooling or heating system? In 1902, American inventor Willis Carrier invented the first-ever modern air conditioning unit, according to ASME. In 2019, the global market for heating, ventilation, and air conditioning (HVAC) systems, including an air handling unit (AHU), is worth about AUD175 billion. Such heating and cooling systems are critical in regions like Australia with extreme hot and cold climates.
Here are some key features of AHUs and their providers:
Types and Components
Chiller: This unit works by providing a constant flow of "coolant" to a process water system's cold side at a set temperature that's usually around 10°C (50°F). Then the coolant gets pumped through the process to remove heat from a machine or equipment.
Heat Exchanger: This is a type of device that helps transfer heat from one fluid to another. Sometimes a solid wall separates the two fluids, so they don't mix. In other cases, the fluids contact each other.
One of the critical components of these systems is an AHU pump, which is used to help circulate air in an HVAC system. The primary function is to process outside air, and then add it to a building as fresh air.
Power
Always check the kilowatt (kW) output of a particular AHU. You can find a wide range from 30 kW to 300+ kW, for example. When purchasing chillers and heat exchangers, it's essential to know the basic terms, including kW (kilowatt) and kWh (kilowatt-hour). A kilowatt is equal in value to 1,000 watts, while a kWh shows the number of kilowatts produced hourly.
Whether you need a low-wattage or high-wattage chiller depends on particular applications. A 30kW HVAC system could cool a small room, while a 300kW system could cool a warehouse.
As with other electrical devices, it's vital to secure a unit that produces slightly more power than you'll likely need.
Portability
This feature is greatly related to the size and weight of the air handler. Portable units are ideal not only for single rooms but also applications like warehouses and factories. In these situations, you might need powerful chillers, for example.
Portable AHUs also help avoid the hassles of installing air ducts. Adding ductwork to your building can cause various issues, including cost, time, and regulations. If you want to forego such issues, a portable chiller or heater would be a practical option.
Flexibility  
Various air handlers offer different levels of flexibility. This includes features like indoor/outdoor use, low noise output, and easy installation. These features increase the air handler's flexibility and convenience.
Company Experience
It's always important to research the amount of industry experience an AHU provider has. It's better when the company has one or even several decades of experience working with air control systems.
When you pick a well-established company, you can get various benefits related to product selection, customer service, and other important factors.
Today about three-quarters of Australian homes use air conditioning and about 45% use heaters for up to half the year. This creates a big demand and air handler providers with a wide range of industry experience.
When your home or company needs a cooling and heating system, it's important to consider issues like an AHU type, power, and portability. Providers of an air handling unit can also offer several decades of industry experience. After weighing all these issues the best AHU is simply the right one for you.