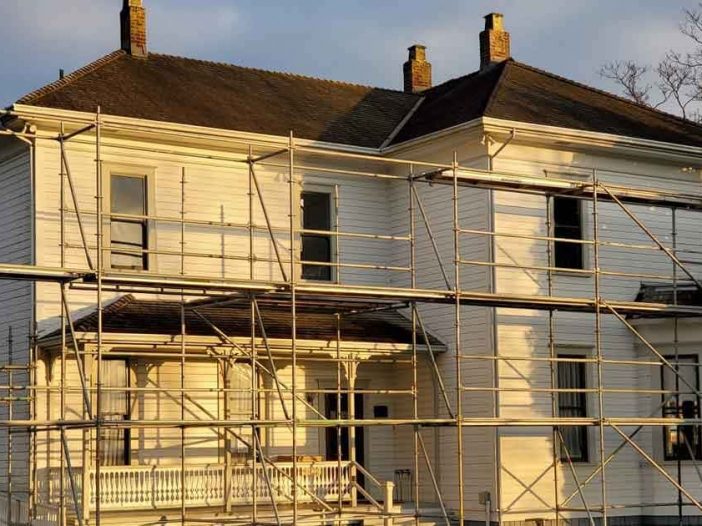 Are you gearing up for your next DIY house renovation? If you have decided to take care of home renovation projects yourself, there will be many tasks beyond your reach. While ladders can be beneficial, it isn't safe all the time, according to a recent study from the Centers for Disease Control and Prevention.
Fortunately, you have the option to construct a proper scaffold for your next project. As you know, scaffolds are a far safer platform when working on heightened areas. A firm scaffolding also prevents 25% of fatal falls from all working surfaces.
If you're still hesitant to invest in scaffolding materials, then you've come to the right place. It would be best if you recognised how important scaffolds are on your next project.
Safety
As mentioned, the most significant benefit of scaffolding during a building project is the increased safety it provides for workers. If your next home project necessitates working at frightening heights, safe scaffolding may provide a sturdy work area for you and the pieces of equipment you'll be using.
Whether you're hiring scaffolding supplies or purchasing them, you'll have different height and size options to find the perfect one. The right scaffolding permits essential repairs and maintenance of your house. So, you should put in place a solid and sturdy scaffold, policy reliant, with high-quality standards, and affordable.
Easy Access
Another objective of scaffolding is to provide access to areas of a building or structure that would otherwise be impossible or unsafe to reach.
In addition to being a safe platform to stand and lean on, it can also provide you with easy and secure access to a house's roof or a specific level of a tall building. You can now maneuver yourself just like on plain ground. At the same time, it is guaranteeing that the necessary construction work is completed quickly and on schedule.
Boost Productivity
Speaking of project completion, scaffolding increases the efficiency of any construction operation by allowing workers to move around buildings of any shape or size swiftly and easily.
You'll also notice an increase in productivity! If you're comfortable and have the freedom to move around, you will work more efficiently and without constant hesitation. In addition, it could speed up the completion of your next project.
Furthermore, you can also have multiple workers with you compared to ladders which can only carry one person at a time. Therefore, it can be an ideal option, especially if you're working on a large project with a tight deadline.
Balance and Positioning
Another point to mention is that, unlike ladders, scaffolding allows you to reach difficult-to-reach regions, balance and operate comfortably and accurately in those areas.
Scaffolding allows you exact positioning, so you can work right in front of the area you need to operate in – without fear of instability or security. In addition, scaffolding creates a flat, well-balanced working surface that is simple to navigate.
Based on the preceding considerations, you could claim that most building projects would not get very far without scaffolding. It may appear to be an expensive and time-consuming addition to your to-do list, but it is well worth the expense. So, consider how much scaffolding you need and the budget you intend to pull out.